Just in time for Valentine's Day singer, songwriter and musician Louise Goffin is releasing a new song this week, "Good Times Call."
Goffin says, "Releasing this song the week of Valentine's Day made sense. It's an upbeat love song. The conventions of this holiday push so many buttons. What's love? Are people supposed to feel less-than if they're not in a relationship? The cultural messages for Valentine's Day are full of myths that have nothing to say about love being a state of being. The myth is that love is a state of having. "Good Times Call," is not about roses, chocolates and chivalry. When we are open to loving ourselves as we are while loving and allowing others to be who they are, that's when the good times call."
Louise Goffin originally wrote "Good Times Call," with songwriter / producer Chris Seefried and singer / songwriter Ethan Burns, with Burns being the intended singer. Goffin's recording provides us with the perspective of an empowered woman.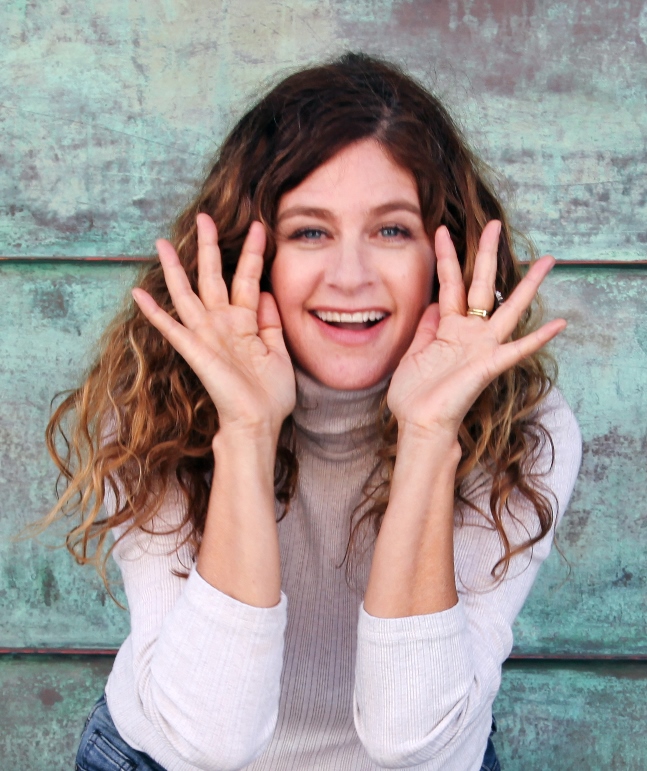 "Whenever cars are involved in songs, it's 98% the man driving. It makes a nice change to hear a woman say what "Baby, drive my car means," she says.
Recently Riveting Riffs Magazine chatted with Louise Goffin and we could have covered a wide variety of subjects that relate to this very talented lady's life, but we decided to ask her for her thoughts about songwriting and along the way asked her to talk about some of the songs she has recorded, both of her own and of her iconic parents Carole King and Gerry Goffin.
"I used to think so hard about my songwriting, how to do it and what worked and ohhh that person started that first line in that song with a question. I am going to start a first line with a question. You notice things and you go I'm going to try that. I like that. I like what that person did in that song. That song has a section that never comes back and a middle 8.
There are all of these rules that when they get broken they sometimes work. I always looked at that and I thought I am going to do that. I'm going to try that. I just strained my brain looking for titles and hooks and writing things down. It was work. Now it is really not that much work anymore, because I think I have rearranged my brain and my psyche over the years to the point where I presift things subconsciously. I don't do so much of the work during the writing of the song. I think my brain does a lot of the work, before I write the song," she says.
Goffin explains that while in conversation with someone she may hear something that causes her to think, "There's the title! A part of my brain that has already decided what makes a good title and would be song worthy, immediately like a computer it is going that phrase and completely brainstorming on this is how the story would go or here are all of the things that you could say along with that. I get a sense of shape and it is preconscious.
When I write I put pretty much everything down that comes to mind and then I scratch out what doesn't work. I have a sense of the shape. It is a hard focus and a soft focus. The soft focus is the song has a shape. The hard focus is every word, every line and every phrase. I start with the soft focus and then I zero in on the details.
In terms of telling stories, it is kind of like riffing to me. It is almost like improv or those theater games that people play when they pass a basket around. One basket has a place, another basket has a character and another basket has a difficult situation. You pick one from each basket and then it is okay, go! Make up a story about this character. The truth is that everything you write even if you think it is improvisation is all from your life experience. You've seen it and you've read it. You've felt it and you've been it. It does come out as a verified truth. Anything that you watch that is fiction rings true. You have to believe in the fiction, because it resonates as yes people are like this. This is what would happen if someone was in that situation.
There are other things about songwriting and stories. I always say this when I do songwriting master classes, I advise people to slow down their whole process. People want to go fast and they want to get to the chorus. They have all of these ideas about what they are supposed to do, but really a song is just a nanosecond out of time. For every moment in a song, you want to be able to see it, smell it, taste it, hear it and feel it. If you move quickly you don't do that. You don't notice that you didn't do that. You go onto the next thing and you don't really notice that you didn't pave the way in the first line. Do you believe the first line? Are you there? Are you feeling it, before you move onto the second line?
I am very visual. On a guitar you learn shapes and you can do the same shapes up and down the neck. On a piano if you play in a different key you aren't just moving up and down a neck, you have to change the shape for every key. Musicians are crazy smart mathematicians in a way. There is just so much information that is getting scrambled and descrambled in patterns and things to learn.
Of course it becomes easy with practice. I play this Beethoven piece, but if I think about it I cannot play it all. If I wake up in the morning with a groggy head and I go to play that song and I think about where my fingers go I will mess it up every single time. I have to get into the zone where it is muscle memory playing it and not my brain. That is what musicians do and that is why they practice. On the piano the way that I remember things is shapes. I see things as geometric shapes. When I improvise on the piano and my hands just go to the keys and I play something that sounds like Debussy I don't know what I am actually playing, but later I can figure it out. I have enough knowledge to be able to figure it out later, but while I am playing I have no idea what it is. My hands have a memory of shapes. My brain has said we like this shape. This sounds good. We like these. It is very visual for me."
Our conversation shifts to two other songs written by Louise Goffin, "Let Me In Again," and "New Year's Day," although the latter's release coincided with New Year's Day 2018 and obviously the song recorded with Billy Valentine is about New Year's Day, it is also about new beginnings. The song has a nice easy going cadence and the phrasing of Goffin and Valentine is impeccable.
As for "Let Me In Again," Goffin says, "I had just met Marvin Etzioni and we had made a plan to get together to write (Editor's note: Marvin Etzioni is a singer, songwriter, musician and producer whose songs have been recorded by artists such as Cheap Trick, Judy Collins, Lisa Loeb and others. His credits as a producer include Counting Crows). We are both so busy we were not able to get together for four months. I went to his house and in LA you have to drive everywhere and things tend not to be close. I got to his house and through the cross town traffic and I was venting how there isn't enough time during the day to do all of the things that one needs to do to live and for self-care, for creativity and (time) for family, friends and loved ones. It is also hard to find time just to connect with people. It used to be that you could go around to someone's house and have a cup of tea, catch up and spend time. Now the whole world feels preoccupied with things that they are running behind on and have to do. A lot of it has to do with the requirement that you (must) have an online life in addition to your real life. It is almost like we are all living this dual existence, but we don't get any more hours in the day. We were just talking about that and I said, "No one has time. I don't have time, no one has time." He said why don't we write about that?
The song started from that point. We started writing lyrics and I went to the piano and it got written very quickly. I remember coming home and hearing it as a little memo on my iPhone and thinking this is really, really something special. That was in March of 2016 and then in November of 2016, the day after the election I started recording new songs and I brought that song to the table as one of the ones to record. I am really happy with how it came out."
Although, Louise Goffin mostly records her own songs or those that she has co-written with others, in 2014 she released the EP Appleonfire (no break in the words) as a tribute to her father Gerry Goffin and on her own music label Majority Of One.
"I was very productive at the time and I had recorded my first record in many years called Songs From the Mine (check the title). I just went into the studio and started it. There wasn't any big game plan. I had all of these songs and I thought well I just produced my mother Carole King two years ago. I know how to produce a record, so who am I waiting for? What am I waiting for?
Songs From the Mine was ready to be released in June (2014). I think the release date was June 15 th and my father died on June 19 th. I was in the throes of all of that and I wanted to go in and to record that song.
I was doing a house concert and I was doing a lot of shows (because of) the release of Songs From the Mine. One of the shows that I did was in Austin, Texas. I flew to Austin on the last flight out the day my father died. I got the news at 5 am and I was supposed to get up at 6 am and go to the airport. I ended up not going and not going and then I took the last flight out to do the house concert. I spent the night at my agent's house. I was picked up at the airport and there was no time to check into a hotel or to do anything. She said just sleep on the couch.
When I woke up in the morning I went to her piano and I started playing this song of my dad's that I had never ever played before. It was much lodged in my DNA, because I always loved the way he performed that song even though he didn't make a lot of recordings as a singer. I loved his phrasing. Rod Stewart had a hit with it and a lot of people have done it. In my mind I always heard his rendition, so I started playing it and I thought I would play it at the house concert. Everybody was riveted and it was really meaningful.
At my dad's memorial I mentioned it to Barry Goldberg who co-wrote the song with my dad. He said we should cut it and I said okay we can cut it. That was the beginning of the whole tribute Appleonfire the EP. Barry said let's do that song and I thought if I am going to have a great band and I am going to be in the studio let's not just do one song. Let's do at least four songs that day, which we did. We did two songs of mine, "Everything You Need," (co-written with Kim Manning and Susan Andren Howe) and "Higher Than Low," (co-written with Chris Aaron and James Hall) then "If I'm Late," (written by Gerry Goffin and Carole King) which was a discovered song. I was looking for two more songs to put on the EP and "If I'm Late," was put on YouTube the day my father died and there was a still of my mom and dad. It was an iconic picture we had seen of them looking very young in the recording studio, and the demo of this song that I had never heard. In the demo similarly to "It's Not the Spotlight," my father was singing the lead vocal again. That was rare. Those are two really rare instances.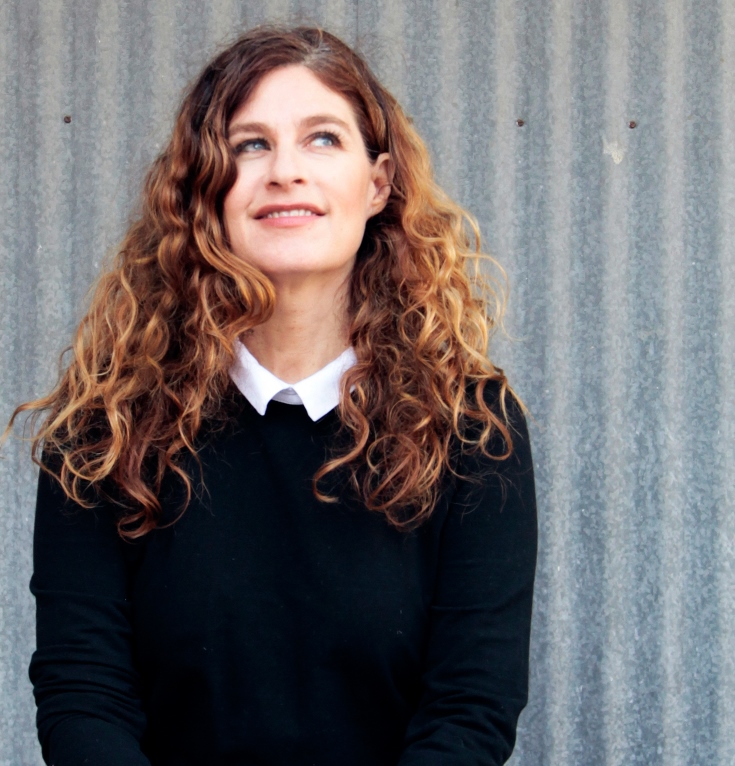 Interestingly people always want to do the hits. They want the hits. They want the followers of the known songs, "Will You Love Me Tomorrow," people will know these other songs and I wasn't really compelled to do that. I wanted to get the under the radar songs. I wanted people to hear this other side, the side that I knew more personally of him. This guy who really wanted to be an artist, who was behind the scenes, but he had a lot to say. His phrasing was so written into the songs and lyrics that he wrote. When he would sing, even though he wasn't a crooner and he didn't have a great voice, his phrasing was amazing. I recorded that song "If I'm Late," and then I asked around to find someone who would be a good duet for it. I was led to Joseph Arthur, someone else that I didn't know about previously and then discovered. He was amazing," she says.
As for covering songs Goffin says, "I haven't really done a lot of covers. The reason I don't do a lot of covers, is because I wrote so many songs and I don't even record them all. I have really good ones I haven't recorded or released. I don't really need to do a song that is already out there, because I have these other babies that it feels like I have to send them to college. Going to college is the recording. I (may have) another baby I have to send off to college meaning it needs an arrangement a key, a band, a recording session, a mix, a cover, all of that.
I don't spend a lot of time going hmm what covers can I do? Honestly, when I am at a party and people want me to play songs I really wish I had taken the time to get the fake book and learn a bunch of charts for songs that aren't mine. I just haven't gotten around to doing it.
There are a lot of benefits to doing covers. First of all I learned when you play live that if you play a really well loved song by a well-loved artist the audience won't care that you are not that artist. People really champion songs. They champion songs more than they even champion artists. The litmus test is when an artist goes out with a whole bunch of new material and even though people may love that artist, audiences don't engage as much with that part of the show. They go we don't know these songs. If someone plays a song that they have a memory associated with then they go I love this song! I soon realized the value of playing something that has history with people is really potent. No matter how many songs that I write or how great they are they are always continually new. I am always that person playing songs that people haven't heard except for super fans.
That makes life hard for me, because I am constantly (saying) here is the new masterpiece to listen to. Again, it is back to the theme, people don't have time. It is not just me they are listening to they are listening to eighty million other things. If I have five seconds of their time I am going to catch their attention more if they hear a chorus they know in their history. I remember when I first started I did a Beatles cover, (she sings the line from "All I've Got To Do"), "Whenever I want you around," and I did it (she sings another line). I don't sound like John Lennon. I did it very differently. It was based on a riff that Danny Kortchmar was playing.
I did a cover of "Remember Walking In the Sand," a "Shadow" Morton song by the Shangri-Las and I put that on my first record.
I covered "Natural Woman," because Sony Publishing came to me and wanted me to record some of my mother's catalogue, as they received a lot of requests and they don't own the masters. There are other songs sitting in the can too that I did in those sessions. I don't feel compelled to release covers of my parents' tunes. The ones that I did on Appleonfire were done as a tribute to my father. I felt like I made those songs my own, because they were under the radar songs.
One of the songs on that record is one no one has ever heard and that I actually wrote with my dad when I was twenty-one. It is a melody that was way, way beyond my years (back then). It is super sophisticated craftsmanship in the melody of that song. I don't know how it even came out of me. That sat around for ages and I thought oh, this is finally the opportunity to cut this song. The song is called "I'm Not Rich, But I'm Not Poor."
As for her approach to covers when she does record or perform them, Louise Goffin says, "For the most part what is the point of doing it if you don't do it differently? If there is already a great record of something and it is definitive then why do it that way? I can think of an exception. For example when I was producing A Holiday Carole for my mother, her Christmas record that came out in 2011, there was a Booker T Jones and William Bell song that they wrote together. William Bell made a record of it called "Every Day Will Be Like a Holiday." We did the same arrangement. There was no point in taking the piano that went (she mimics the piano) and the horn section that was amazing (she again imitates the horn section) (and changing it). I realized that horn line was really "jingle all the way." It was a little nod in the direction of Christmas. There was no point in doing that differently. When kids get together in toddler groups and sing "Twinkle Twinkle Little Star," they want to sing it the way the song goes, but if some Disco band comes along and plays a Disco version for the kids they are going to go I don't like it."
We asked Louise Goffin if there was ever a time that she considered doing something different than pursuing a music career.
"I always did music and I always wanted to do music. There was something in a school newspaper from when I was in second grade and it is hilarious to read when I said, I love to travel, to write songs and play on a stage. (She laughs) I already knew. There have been times that I wanted to do other things and mostly at times when I became discouraged. I've thought, 'This ain't a real job. Come on. You can't earn a living doing this job.'
It is not to say that I haven't been genuinely interested in other things. When I got out of high school I was interested in marine biology. I went on a school trip and I found the whole thing so fascinating. I have been very interested in NLP and hypnosis. Not like (her voice gets deeper) you are getting sleepy hypnosis. I like philosophy and the notion that we can change how we think about things. We can shift and change our outlook on a situation. That fascinates me and I have done tons of reading about that. I'm fascinated with food and cooking and health. Not cooking so much about recipes, but I am very interested in food and the quality of food and raw food," she says.
Louise Goffin's current album available through her website and other digital outlets is The Essential Louise Goffin Volume I and features songs such as, "It's Not the Spotlight," "If I'm Late," a soulful cover of the Gerry Goffin / Carole King song "(You Make Me Feel Like) A Natural Woman," and the really good "Devil's Door," featuring the Cyanide Social Club.
We hope that Louise Goffin has been able to continue to cultivate her interest in things such as marine biology, but we are glad her main focus has been on music, because her songs continually find more listeners to place under her magical spell. Louise Goffin may be the daughter of Gerry Goffin and Carole King, but she is her own Natural Woman and she does it in fine style!
Please take time to visit the Louise Goffin website.
Photos by Amanda Bjorn, protected by copyright ©, All Rights Reserved
#LouiseGoffin #TheEssentialLouiseGoffinVolumeI #LetMeInAgain #InTheSpotlight #AppleOnFire #SongsFromTheMine #GerryGoffin #CaroleKing #rivetingriffs #rivetingriffsmagazine
This interview by Joe Montague published February 7th, 2018 is protected by copyright © and is the property of Riveting Riffs Magazine All Rights Reserved. All photos and artwork are the the property of Louise Goffin
unless otherwise noted
and all are
protected by copyright © All Rights Reserved.
This interview may not be reproduced in print or on the internet or through any other means without the written permission of Riveting Riffs Magazine, All Rights Reserved