"It's Crazy" Jazz Singer Lyn Stanley is in the Spotlight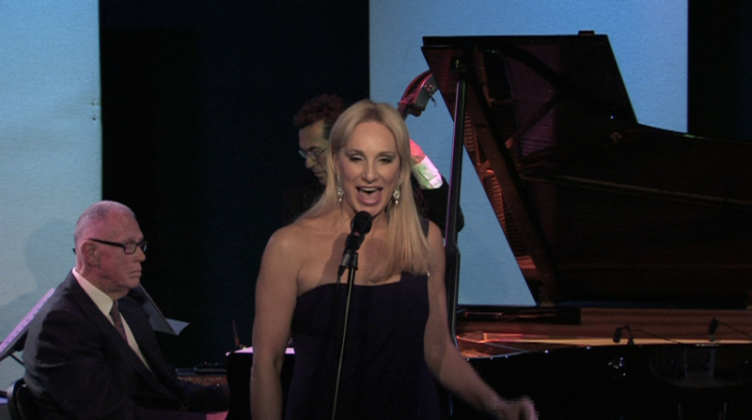 "The lesson that I was told early on by some pretty famous people was if anybody tries to change your singing, drop them like a hotcake. You have a unique style of singing and you will stand out. Don't be like somebody else. You cannot become famous (by sounding like somebody else). It's impossible, unless you are in the business to be an impersonator.
I don't think that you would ever find Karrin Allyson or (would have found) Sarah Vaughan wanting to sound like somebody else. I think if you are really good, you know what you want and you know what you should sound like. You don't need to do that kind of singing," says Lyn Stanley, a Jazz singer from Los Angeles.
While history will reflect whether or not Lyn Stanley is really good, as she has only been singing professionally for five years, her three albums, Interludes (2015), Lost In Romance (2013) and Potions From The 50's (2014), are certainly well engineered, are populated by very good musicians and Stanley, while a solid singer still has some ground to cover before she is included in the same sentence as Karrin Allyson, Jane Monheit and Gretchen Parlato to name a few.
"When I first began I had a major appreciation for Stanley Turrentine's sax playing on the album Ballads (1993). The way that he phrased it and the feeling that he put into it was right where I went. I know the accompanists who know the words to the songs. If they know the words to the songs they will play them and they will have another feeling that you cannot get from the guy who is reading notes," says Lyn Stanley.
The opening song for Interludes the George and Ira Gershwin tune "How Long Has This Been Going On?" is well done, with Lyn Stanley introducing the first twenty-four seconds of the song in hauntingly beautiful a cappella fashion. Bob McChesney's trombone solo conveys the sense of longing, but with warmth. Bill Cunliffe (piano), drummer Ray Brinker, John Chiodini and bassist Chuck Berghofer provide an exquisite accompaniment for Lyn Stanley.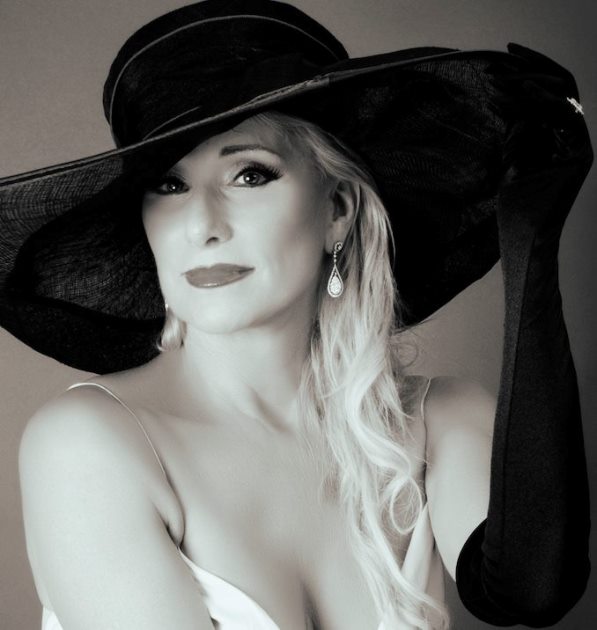 In talking to us about her album Interludes Lyn Stanley says, I think "How Long Has This Been Going On?" because of how old it is and that it has been around for so long has a universal appeal. Sometimes you are in relationships and everything seems like a friendship and then we go oh my goodness I am actually falling for this person. It is a shock sometimes, because you thought you were just good friends. There have been songs written about that and I think one is "(The End of) A Beautiful Friendship." I wanted a song that would express that and that it would have the ability musically to allow me to do something that I really wanted to do on this album, which was to go a cappella. This song because of the musicality and the sentiment is appropriate for (portraying) an awakening inside of a person that suddenly you are in love."
Lyn Stanley makes the song "It's Crazy," her own. Her vocals are warm and one imagines her smiling, as she reminisces perhaps about a past love or feeling of love and that comes through in a song co-written by Artie Butler and Sammy Cahn. The mood is upbeat and although once again the musicians shine, it is truly Lyn Stanley who stands in the spotlight on this song.
Stanley says, "It's Crazy," was Sammy Cahn's last song. Artie Butler and I became friends in the last year or so. I was introduced to him when I was finishing up Potions From the 50's and we became friends almost immediately. When I was putting together this album I said to Artie, I would really like to do something of yours. He said well I have one in the hopper that nobody has heard yet. There is a demo on it. Try it out. Then there is this other one and it is kind of sexy and that is how your voice is, so you can do this one too and it has only been recorded two or three times.
I said okay and I gave that arrangement to Bill Cunliffe. Bill is such a good piano player and he is an Academy Award winning arranger (In 2010 for Best Instrumental Arrangement of Oscar Peterson's "West Side Story Medley.") Bill really liked it and we turned it into a little bit of the soft shoe kind of approach.
I did sing it before I actually finished the album. I took a few of the tracks with me when I performed at a show in Munich last year. People were lined up down the hall to hear it. Everybody was tapping their feet. I love the beat on it and I love the sentiment of the song. I told Artie at the end if I had to change one thing about the last song that Sammy wrote I would change one word in it (she laughs lightly) 'And I guess that it's true, cause I'm so crazy 'bout you,' and make it, 'cause your crazy about me. I wanted to twist it around just a little bit, but it wouldn't have been fair to the lyric to have done that. It was fabulous to do (what we did).
I wrap my arms around the stylistic kind of singing that was done back in the fifties by great singers and the way that singing was done back in the forties and fifties. I embrace that time."
Lyn Stanley serves up a nice rendition of the Alannah Myles' Blues / Rock # 1 song "Black Velvet," (written by Christopher Ward and David Tyson), but it is unlikely to be heard on radio, due to the length of the Stanley version at 5:28, unless she has also cut a shorter radio version.
"I decided to do "Black Velvet," after I listened to the first nine songs and how they turned out in the recording session. I needed to add some more spice to the album and I always loved Alannah Myles' version of "Black Velvet," but I thought it could be really something if we turned it into a Jazz song. I loved the idea of the theme of the song, which is a young girl's introduction to love. Usually or typically a teenage girl will fall in love with a music star or they will be an actor, before they get themselves involved in a relationship with a real human boy that they can hold hands with. It is usually an idol of some sort. To me Elvis Presley represented a lot of that for girls. It is an introduction to how a young girl gets involved with love in the first place. I wanted to bring that song into my album. The original arrangement that was brought to me was not like this, I changed it up and that is why I am listed on it as one of the arrangers," she says.
Stanley talks about "The Island," the tenth track on her current album Interludes, "Bill Cunliffe knows the lyrics. Alan and Marilyn Bergman translated (the lyrics) from Portuguese and the composer was Portuguese. The Bergmans took that song and wrote some very seductive lyrics to go with it. When I was presented with the song and it was played for me, I could tell right off the bat that I would need to linger longer on those lyrics, because they are very seductive. They are very intimate.
I said to Bill this is how I want you to play it. I want you to feel these words. You just got married Bill now you can go here with me.
This is an intimate song, but they won't play it on radio, because I think it is just a little bit too much for some. You do have to be emotionally mature to listen to it and to take it in. It is about as intimate as you can get and still keep your clothes on," she says.
Bill Cunliffe and John Chiodini create a sense of intimacy and the song "The Island," is beautifully mixed, but Lyn Stanley's vocals fail to evoke a strong emotional response from the listener. One is left with the sense of an emotional disconnect, as though the singer is singing about someone else's life.
With the song "Boulevard of Broken Dreams," one can picture walking down a lonely European street and that scene is inspired by the playing of cellist Cecilia Tsan and the harmonica of Henrick Meurkens. The combination of the song and the way that it is presented compliment Lyn Stanley's emotional palette and it is evidenced in her phrasing and enhanced by her sultry alto vocals.
I knew that I was going to do "Boulevard of Broken Dreams," and I knew for where I wanted to go it would require a harmonica. I started searching around and I asked a friend of mine out of New York who he would suggest and he gave me Henrick's name. I listened to Henrick's stuff and I said oh yeah he's the man. It was in January of 2015 that I met Henrick. I just knew that he would be great on it. He was coming out to California for a gig with Bill Cunliffe. I asked him if he had a day off while he was out here and if he would be able to do a recording session with me (provided) I was able to pull together my band. He told me he would. I started working with the arrangers to come up with those other songs that would also be good to have him on, including "In a Sentimental Mood," and "It's Crazy."
The bassist Chuck Berghofer (Ray Charles, Stan Getz, Peggy Lee, Frank Sinatra, Ella Fitzgerald, Barbra Streisand) was the one who recommended cellist Cecilia Tsan to Stanley.
"I called Cecilia and asked have you ever done Jazz before? She said no. I said if you are willing to take a chance on Jazz, I'm willing to take a chance on you. She said I would love to (try it). We brought her in for my Cicada Club performance when I had the release of the album on the 15th of January last year. It has been great," says Stanley.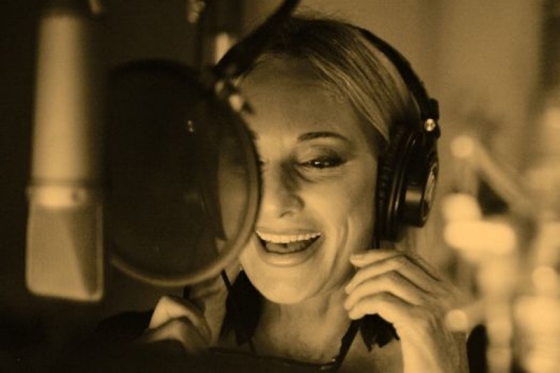 About guitarist John Chiodini she says, "I can work with him on just about anything. I know where he is and he knows where I am. It is a very unusual relationship. He is fabulous and I would never use anybody but him if I could."
I have two piano players, Bill Cunliffe and Mike Garson, two very different accompanists, very different. Mike played for David Bowie for thirty-five years (Editor's note: He also played with Nine Inch Nails and Smashing Pumpkins). He is on "Whole Lotta Love," "Last Tango In Paris," "Black Velvet," and "Nice 'n Easy." Bill plays pretty much behind the singer. He is not too much in front of you, as you are proceeding through the song. Bill is on my Potions From The 50's album as well. He is fantastic about allowing the vocalist to come forward and allowing the vocalist to be showcased.
Mike Garson is very active and he plays right along with you. With the songs that he is on, he is not behind me, but he is with me. It is a totally different approach and I like it on the album. I like the contrast of the two different guys. I brought them in so people could hear different piano styles. If I had put Bill Cunliffe on those songs it would have been totally different.
That session with Mike (for all the songs he played on) was done in three hours. The session with the other nine songs was about a twelve hour session. We were pretty productive that afternoon.
As for trombonist Bob McChesney (Horace Silver, Bob Florence) she says, "I listen to the musicians. I was marrying myself up on "More Than You Know," between Bob McChesney's trombone and my voice. Any trombonist that comes into my room I can go right with him.
When we were doing the demo of Interludes I asked Bob to give me some ideas of how I might as a soloist approach the solo section of this song. It was so I could get an idea of what I might do along with him, because I wanted to do a duet with the trombone in that section. He started playing along and I heard him, so I started off a half second behind him doing what he was doing. That's where I go. I go the musicians and I go to the accompanist's playing. I fit in that way."
"For this album I made up my mind that I was going to step up my game and I took on the task as producer. I let myself get challenged in a lot of ways. I wanted to improve my singing, I wanted to improve my recording and make it better than the others in terms of quality. I also wanted to experiment and to do some unusual things that I thought would be appealing to my audience and to me.
I came up with a concept around a theme that I have with most of my singing, which is around the topic of love. On this particular album I wanted to go in a direction that is not always pretty that being sometimes when you go into relationships (there can be) a lot of fun and growth that happens and then it is over and it is painful. I wanted to go through those 'in the moment feelings' that a person has and it is not about the person that you wish you could be with or the person that got away, but it is the moment that you are in. That is what my album was pretty well dedicated to," says Stanley.
Lyn Stanley does a much better job of being 'in the moment' on her current album Interludes than she did with the songs on her previous album Potions From the 50's. What is still absent sometimes from her singing is a sense of vulnerability, which is a prerequisite for the lyrics for many of the songs on Interludes.
Please visit the Lyn Stanley website.
This interview by Joe Montague published April 17th, 2016 is protected by copyright © and is the property of Riveting Riffs Magazine All Rights Reserved. All photos are the property of Lyn Stanley
and are protected by copyright © All Rights Reserved.
This interview may not be reproduced in print or on the internet or through any other means without the written permission of Riveting Riffs Magazine, All Rights Reserved