Margie Balter is a pianist, a composer, an actress, a playwright and she is the piano teacher that some of Hollywood's biggest stars turn to, whether to learn piano for simple enjoyment or because their role in a film requires them to play a song or two. What should not be overlooked however, is how much of an inspiration Margie Balter is to so many, including this writer in the short time that he has been acquainted with her and how others look to her as a personal mentor. Margie Balter's current album Music From My Heart was released a few years ago, about the time when the music business seriously hit the wall and since it is a timeless album comprised of original treasures you should buy it now. Yes you!
Ms. Balter's foray into the entertainment world was, one might say almost predestined. A couple of members of her extended family were entertainers, including the actress Aline MacMahon who was nominated in 1944 for an Academy Award as Best Supporting Actress for her role in the film Dragon Seed.
Remembering Aline MacMahon, Margie Balter says, "She had this very big voice and this very large personality (Margie imitates her). There was something about her life and she had all of these pictures of herself, headshots and even as a little girl I was like, that is what I am doing. Right now kids don't really know what they want to do in their lives and that was not me. I don't know what drove me, but I was so driven as a child at a very, very young age I knew I was going to be an actress and not only an actress, but I was going to be a musical actress. As a child I took dance every single day and it wasn't my mom, it was me who was saying, can I take this? I want to take more dance. Can I go every day? My mom was like, really? Then I was yes, I really want to take this extra class and that extra class. Literally at age three, I was taking dance three days a week. That continued almost until now, because I just love to dance. I took ballet, jazz, tap and it was all part of my plan to be a musical theater actress. That was my main, main plan.
I started taking piano lessons when I was four and it wasn't really that I wanted to be a pianist, but it was just that I wanted to be able to know music for my acting career. Being completely compassionate about it, I considered myself to be outside of every other person that I knew. I started my own theater company. I had a lot of energy.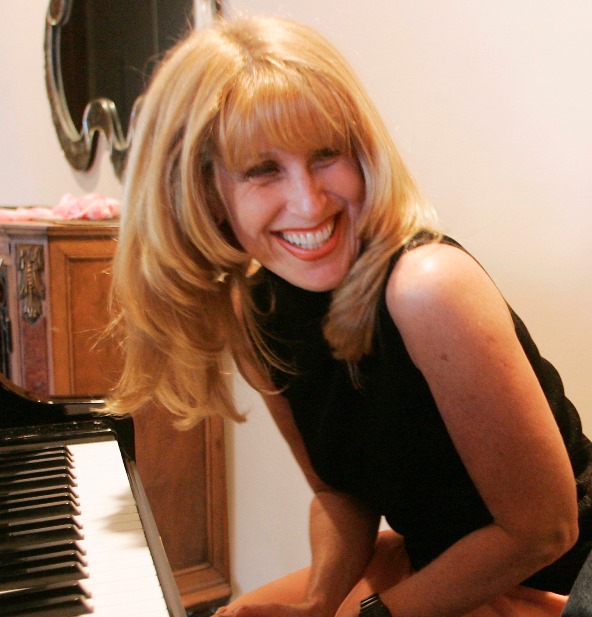 My mother just moved to Los Angeles and the other night we were at a dinner and there were a lot of my friends there and they said, just tell us a quick story about Margie. I had no idea what my mom would say. She said, well she had this theater company and the theater company was called The Playwrights. It was from fourth grade through to sixth grade. Every single Saturday they were playing somewhere, they had a job. Margie cast all of her friends in these roles. Inevitably one kid would get sick and one kid would have a different thing their mother wanted them to do and whenever that happened Margie would play all of the roles if she had to. Everybody at the dinner said, that sounds like Margie. It was kind of like do or die for me. I just went for it and I did whatever it took. If I had to do all of the roles and do it as a one person show I did it.
I wrote the plays, I had music in them and I had little theme songs that I did at the beginning of every one. I wrote musical numbers. I had a room in my house that I devoted to the sets and costumes. I had this giant birthday cake made out of boxes and ribbons. It was huge, seven feet tall. I was very serious about it. It was fun. It was really, really fun."
Margie Balter describes herself as, "I am kind of a takeover leader type of a person if I am in a group, and even if I try not to be a leader it falls on me to make it better. I have done that with most of the bands that I have been in and most of the big projects. I am an individual person that really has a lot of force. My parents had a lot of force and their parents had a lot of force. It is like an ancestral energy and force.
My father didn't have any show business in him, but he was in such a hurry to be successful and he was very successful, as both a lawyer and a business man. He skipped four grades. He just wanted to learn, learn, learn. He was the youngest person to graduate from law school in the state of Pennsylvania (at the time that he did). He even had a case before the Supreme Court of the United States. That kind of energy was something, I don't know, I just had it and I still have it. I like it. It is fun. It is sort of a game and it is who I am."
Ms. Balter is not slowing down either, "I am not tired of exploring the places that I want to go as a writer and as an actor. I am not tired of anything. I am ready for more and I don't feel like that at all. I have to set my alarm when I do stuff. When I am practicing I have to set an alarm to stop myself otherwise ten hours will go by and the same thing (will happen) with my students. I'll be at their house for hours. If my watch doesn't work, their lesson is two hours and we both look up and say, oh my God what happened? My alarm goes off when a person's lesson is over. Both of us go, oh crumb, it just went too fast. It is kind of odd. I don't really know that many people who are like that."
Interestingly enough it was when Margie Balter enrolled at Northwestern Drama School that she turned her attention more seriously to music.
I went to college for drama and you had to audition to get into Northwestern Drama School. I hated Northwestern, it was a shock to my system that I went to a theater school with such a great reputation and it was so conventional. Theater was in a very tiny narrow box and there were so many interesting things going on that I couldn't hack it. I didn't like it and I hated my professors. I just couldn't believe that here was this prestigious school that Stacey Keach and all of these amazing actors had gone to and it was just so narrow. I didn't want to do it. I didn't like it. I decided in an intellectual way to become a pianist. I thought what else could I do? I thought a pianist doesn't need anybody else. As an actor you need other actors, a director, a play and I said you know what, I am going to build my piano skills and I don't need these other very phony people. That was very sincere and I made a giant switch, which my mom still doesn't understand. I started studying Jazz piano. I locked myself in a room to get more chops and all of that. That was after one year at Northwestern. I was nineteen.
When I say I decided that, I still loved acting. I just didn't like the business of it, because I had been in summer stock, as a teenager and it was so, who are you sleeping with and all the other girls in my group and they were plotting who they were going to sleep with, so they could get a role and that was just a drag. I am a natural actress and it is so easy for me, I don't have to do anything for it. It is just simple for me to switch into a different person. I love doing it, but the politics of it really bothered me. I didn't have giant boobs and I didn't really look like an actress at that point. I looked like an ordinary person. It was a shock to me, but I didn't really abandon it. I knew at some point that I would come at it from a different direction. So from the time of being nineteen until now I still have done a lot of acting, not as much as I would have liked to do and I still hope to do much more."
The next part of Margie Balter's journey took her to the University of Washington in Seattle.
"The reason I picked Seattle is because I am two things, I am a pianist. I have that solitary vision, happy to be alone personality. I am also like a social magnet. I am great at any party or event. I am a party girl too. Not a party girl in the way of floosy party girl. I just like to meet people. I like to be out and I have a big personality. I love it (socializing). I think it is a blast. I am outgoing and I don't have a shy bone in my body. It is very hard to become a pianist if you have that other side. Most pianists have to develop and I was not as developed as I wanted to be. Seattle was the only city in America that had a musical school that I was interested in and where I didn't know anybody. I envisioned that I was going to go to Seattle and that it would rain all of the time. I would be sitting in my piano cave practicing five to eight hours a day just to get my chops together. It didn't work out that way, because very early on I was asked to join a band and I was out all of the time again, so I really didn't get the chance to do that.
I went to Seattle to study ethnomusicology. The reason I wanted to study ethnomusicology is I had studied Classical music since I was four and I felt that I really knew that. I didn't want to be a straight piano teacher or a concert pianist in a symphony. I didn't really want that. I wanted to study music from around the world, something that I didn't know. I also had spent quite a bit of time studying Jazz, something that I am crazy about. I wanted to study Brazilian music and African music again. This was way, a long time ago, before anybody even heard of this. For me it was fascinating and I chose Seattle. There was an ethno department here in Los Angeles, but I have thirty family members here and I figured I would never get anything done. It was a pretty mature decision. I don't think most people would have made it. I had the desire to sit in a piano room by myself and I figured the best shot that I had at it was to go to a city where I didn't know anyone.
My journey in Seattle was incredible. Early on I was taking an African music class. I figured it would be fun and interesting and the guy teaching the class Dumisani "Dumi" Maraire was an amazing musician. I used to joke that the main reason he asked me to join his band was because I had a station wagon and all of his instruments could fit in my car. I didn't really know African music. I first joined as the rattle player and then I became a marimba player. I was in a band for five years and it was called the Minanzi Marimba Ensemble. I became the manager of the band, as well as one of the main dancers. I danced African dance and I know that sounds bizarre, but I did and it was one of the most amazing experiences that a person could have. We became one of the most popular bands in Seattle. We played loads of jobs. We played every single day. We were super popular in clubs in Seattle. We went all over Canada. We opened for amazing acts. We went on tour with Taj Mahal; we opened for Grover Washington, the Neville Brothers and all of these different reggae bands and people that you would never think of meeting. I spent six days with Bob Marley. It was an amazing experience to do that. I played in nine other African or semi-African bands as well."
After quitting one of the Seattle bands that she was in, a friend of Margie Balter's who happened to be in the city called her and said that he needed a production assistant for a television show that he was working on.
"He was going to pay me this exorbitant amount of money to be a production assistant. He said, well I will sit down with you for an hour and I will explain everything that you need to do. Just bluff it. He came over and we and sat down by Lake Washington, which is gorgeous and he talked to me about blocking camera angles and whatever. There I was working on a show for HBO and I had never heard of HBO at that point. I did the job and it was so much fun. I loved being a PA and it was super fun. About a week later my friend was like, what the heck are you doing in Seattle with all of your talent and your music? He knew I was an actress. He said you belong in Los Angeles. About a week later, I get this call from the production company that had done this show and they said you did such a great job. We would like to know if you would be willing to come to Los Angeles, we have another job for you. I said, sure I would love to, when do you need me? They said, tomorrow. I left my house, my dogs, my students and everything and I flew to Los Angeles. The same day that I got picked up I went to the house of George Segal the comedic actor and I was sitting at his swimming pool taking notes. I went from show to show for six to eight months. Finally, I went back (to Seattle) got rid of my house, got rid of my stuff and formally moved to L.A. to be a production assistant and working in the business. It took me about a year to say, hey I came here to do something else and I stopped doing all of that," she says.
Margie Balter's life however, was about to take yet another unexpected turn, something she now refers to as "weird serendipity." She was still working as a production assistant and teaching piano. Her lone piano student recommended her to actress Jane Fonda.
"Piano students came from everywhere. It was very odd, because I would get someone at the peak of their career or just as they were coming over a little bit to get to the top. It was coming from everywhere and it wasn't just Jane although Jane was amazing. She was warm and wonderful. She was at a very big peak, because she had the exercise stuff, On Golden Pond was going on then, Tom Hayden (Jane Fonda's former husband) was running for the state senate. She invited me to stuff, but it didn't just come from her.
At that point I still wanted to be an actress and I would go to acting class and I would have just come from Jane's house. I heard all of these people (at acting class) bullshitting about crap. I never said a word about where I just was. I would have just been at Roger Vadim's house, Jane's house and all of these different people. I didn't even mention where I was. I kept it very discreet. At a certain point it tipped over, but it probably didn't tip over until Holly (Hunter). I was recommended to Holly through Jill Eikenberry from L.A. Law. Jill was a wonderful student of mine and I love Jill and we are still friends. When I go to New York she is on my top list to call and I meet with her and her son with whom I am still super close. I started teaching him at nine and he is a musician in New York. Jill recommended me to Holly and Jill recommended me to a bazillion people, John Lithgow, just an enormous number of big, big stars. She was wonderful to me. I had dinner at their house all of the time. I went to their children's wedding. It is an odd job being a piano teacher, because you are half in the family and you are half not, but you are close to people in the family. It is really a lovely job," says Ms. Balter.
People and in particular celebrities came to Margie Balter for piano lessons for all sorts of reasons.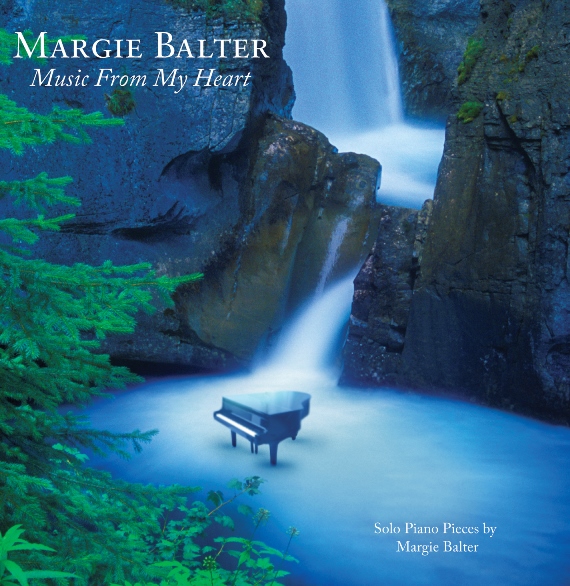 "Holly came, specifically for the role. Jill Eikenberry came to me for years and for no role. She studied with me for years, maybe five years or something like that and her son as well. She was an extraordinary student and she is a wonderful pianist. She mostly studied Jazz piano with me and she was a delight to teach. Once I started with Holly, it was specific for this role that she was about to get and that she did get. It was very intense and it was very directed. I am good at that. I am good at either way. I have students that have studied with me for twenty years and I am amazed that I still have something new to teach them. It is kind of like life. I am a natural teacher. I can see what a person needs you to say and once you say it they evolve in a different direction. It is a unique thing. I have no preparation for it. I have no agenda for it. I don't teach anyone in the same way. I may use similar tools and I have some things that I do with people.
Jill Eikenberry once asked me what I thought the key to teaching was. I said, I think it is caring. I really give a shit. I have been quoted as saying; I love my students into learning, which I also do. I love them and I love making them challenge themselves and going over a hump. It is hard to get over a hump. Learning is not a walk in the park. It is challenging to really learn stuff. Every single person who has studied with me will say they have learned something. Everyone that I have taught will say, she pushed me and she made me do this or that. It is in the thousands that number. There is just something about can you make it to the top of the mountain? Maybe you can and maybe you can't, but can you give it your best to get there. Somehow I am good at inspiring people. I am part cheerleader, part sage, part Yoda and part wink wink. It is positive reinforcement and here is how to do it.
When I start a student I say, okay you're my bird now. It is my responsibility to get you to fly and I do get them to fly. It is fun (you can hear that in her voice) It is like watering a garden and the next thing you know you have this magnificent flower and then the next thing you know you have another one," she says.
Margie Balter took a few minutes to talk about her songwriting and her album Music From My Heart.
"I write a lot of Pop songs and I have been writing Pop songs for a very long time, but I also wrote piano music that was not Beethoven and it was not just hardcore Jazz, but it was some music that my students could enjoy playing and that I could enjoy playing. It was between Classical and Jazz, that was virtuosic, had hints of Classical, hints of Jazz and was a piece that you could play. You didn't have to be a great improviser, although I left room for that, because my CD has a lot of improv on it. I had this song that was produced by David Foster for Denise Williams. I had like fifteen major artists about to record my song or who did record my song and it never happened. I didn't actually write it for Denise Williams, I wrote it for a boy band, but Denise Williams got ahold of it and David Foster got ahold of it and they cut it. I went there when Denise (was there) and Philip Bailey was singing background vocals. It was just amazing and David Foster was producing.
The song was called "ARNS," a total hit song. It is a hit concept. Denise recorded it and it wasn't coming out. I had this friend and he had a friend who was at Epic and Denise was at Epic Records. I kept calling this guy at Epic Records and saying, what's happening and he would say, I don't know. They are delaying the release of it and it is never going to come out. This guy's name was Dan Beck and he was a big executive at Epic. I was at this party and somebody said, come on play something and I played one of my solo piano pieces that I had written, that a bunch of my students played and I loved to play. He (Beck) was like, oh my God, forget writing Pop songs. The Pop songs are great, but this is incredible. This was in the late eighties or something and he set me up and he tried to get me a record deal with a big New Age label. At any rate, I went all the way on that label. They were going to give me a deal. It was going to be partially my own music and also recording music that I had played in film. Just as the deal was about to happen they changed direction.
I had been thinking about it for a very long time, from the eighties until 2007 when my CD came out. I was courted by another record label and I had a similar thing happen just as the deal was about to go through, we had the budget and we had all of these meetings, it completely fell apart. The label changed direction completely. It was in my mind and I had this little two minute demo of all these pieces that I wanted to do.
I was working on the movie Beauty Shop and they bought two of my piano pieces and just the way everybody reacted to my solo piano piece, I decided to do it myself. (editor's note: only one of the songs by Margie Balter was used in the movie Beauty Shop, but it was in a main scene in the film.)
I started going forward on my own and I had an assistant. I said I am going to do this myself. I was going to write a piano music book and that was going to be my first thing. Somebody said you should do the CD first and so I did. I just recently, a year ago did the book. Two things off of the bucket list and that I did myself. The book goes with the CD and it is a music book with the music that is on the CD. You can buy it everywhere. It is digital (she lists all the regular sites).
It is very disappointing to me that my CD came out just as the entire music industry crashed. Had it come out a year earlier or three years earlier it would have had a much more resounding sound.
I feel very lucky that I did my CD, but I would have been luckier had I done it a few years earlier. In 2007 was when iTunes was coming way in and also the economy started to collapse. I still with all my passion and all of my energy completely believe in my CD. I have very rabid fans. I have some people who say, your CD is my constant companion and I listen to your CD every night before I go to sleep or every morning as I am having my coffee or your CD is the thing that got me through blah, blah, blah. I have very, very, very strong fans, but I don't have enough of them. It didn't really get out enough, as I was hoping it would. People are still discovering it all over and I have had great licensing, track three "Bluesie," has been on Scandal and in the movie Date Night and I feel very lucky about how it is. It is a rare thing, because had I had the record deal on Windom Hill or on Higher Octave, it wouldn't have been what I have (now with my CD). I hear people say about their projects, well I did the best that I could, but somebody was telling me what to do or I didn't have the budget. My CD is exactly what I wanted. It is one hundred percent my artistic vision for exactly, exactly, what I wanted. It is not that often that you get to do that. I am ecstatic for that and I will probably be happy with it for the rest of my life. Some things go out of style, but this will never go out of style. It will always be exactly what it is, positive, inspiring, soothing, but energizing," says Margie Balter.
"My CD and book is a dream come true, really. My teaching is amazing. There are still so many things that I haven't done and that I am still planning on doing. I have a dream project, which is my sitcom that I have been working on for years and it hasn't come out yet. It hasn't happened, but it will eventually. I just don't know when. I have my next album to work on and I have started it. My next album is going to be more of a collaboration. There will solo piano music that can still be solo, but with a little twist on it and going more for my ethnomusicology. Some of the solo piano stuff, even though you can't hear it, unless you know ethnomusicology there is an African song on there. Now that African song when I perform it I like to have African musicians play with me on it. I like to hear a rattle with it. I like to hear other parts to it. You are only hearing one part and I am hearing a whole bunch of other things. Some of the pieces are like that. Some of the pieces have words. I perform one of the pieces with an amazing singer and sometimes with a saxophone player.
Aside from how I conceive some of these songs, other people have come to me like a few Hip hop artists have used my songs with their tracks and my most recent collaboration is with an Indian artist, by the name of Ricky Kej and he has taken three of my solo piano tracks and added Indian music. He is a well-known Indian artist. One of the pieces has an amazing Indian violin and these Indian voices. It is incredible. I am going to do a more World (music) record with piano. Of course I am constantly writing Pop songs," she says.
As for Margie Balter's acting career, "I am still acting. Nobody ever heard of improv comedy when I started doing it. I wasn't that good at it, but I became really great at it and I have used it the rest of my life as a life tool. A couple of years ago I was cast in a film. (The people producing the film) knew that I had a lot of characters and a lot of accents and they said well we would like you to audition for this, the villain role, which is very anti-me to be the villain. We would like you to audition for this, but do you have a Russian accent? I said no I don't. Give me a few days and I studied a Russian accent just like I would study a piano piece, like learning Beethoven or Chopin. I met with people who were Russian, I listened and I read a book over the internet and I had a friend record it and by God I have the best Russian accent ever. I did the entire movie in a Russian accent. Hopefully, it will come out sometime. It is an independent film.
Another guy who was in the movie called me and he was doing a project and he said this is a reality show and it is about Hip hop producers and we need a villain, we need like a Simon Cowell. Would you mind doing it in your Russian accent? People loved my Russian accent even though it was brand new to me. I have now done two projects as the Russian Svetlana, which is hysterical; because I can go into it very easily (she imitates a Russian accent). I don't know if you know Russian, but I can do it so simply. People crack up about it. I am about to do a role in another film, not with the Russian accent. We will see how that goes.
I have throughout my life felt very, very blessed and lucky. I have, as I said an ancestry and family behind me that has made me very strong, which I know most people don't have. That is just a blessing and you don't know how you got to be that lucky. It is how I feel almost every day. I always want to give back and recently I became involved and I am on the board of advisors of the Playing For Change Foundation. The Playing For Change Foundation is such a perfect fit for me. It is positive change throughout the world through music and music education. They build schools in Africa and India and all over including they just partnered with a charter school thing in America to spread people coming together, because the value of music.
It should not surprise anybody that Margie Balter is giving back. You only have to spend the hour or so that this writer did getting to know her and you realize with everything that she has already accomplished in her career, she leaves you with a feeling of anticipation that mirrors the words of that song by Bachman Turner Overdrive, "You Ain't Seen Nothing Yet."
On October 10th, 2017 Margie Balter passed away after a lengthy battle with cancer. This writer lost a dear friend that day.
Please visit the website for Margie Balter Return to Our Front Page
#MargieBalter #PianoTeacherToTheStars #rivetingriffs
All text protected by copyright and is the property of Riveting Riffs Magazine © All Rights Reserved. All photos are the property of Margie Balter and are protected by copyright. All Rights Reserved.
This Interview published July 30, 2014 by Joe Montague is protected by copyright © and may not be reproduced in print or on the internet or through any other means without the written permission of Riveting Riffs Magazine, All Rights Reserved