There have been many well-known and outstanding singers who have almost had their careers sidetracked due to stage fright, stars such as Barbra Streisand, Fiona Apple, Adele, Beyonce, Andrea Bocelli and Carly Simon had stage fright to such a degree that she once passed out during a performance and Renee Fleming. We mentioned all of those people, because our guest at Riveting Riffs Magazine, Margret Avery is also an outstanding singer in her own right and she had to learn how to cope with stage fright, as well.
Margret Avery grew up in Ohio where when she was growing up she sang in school productions.
"The first things that I sang when I was very young were Hungarian Christmas carols. Later I had a girl group that I put together. There were four of us singing (again) in school productions and we did some classic Motown things. It was a lot of fun. We didn't go anywhere with it, it was just something that we enjoyed.
I started to develop some stage fright and when I made my plans to come to New York to go to college I put it (singing) on the backburner. I decided to make a different career choice, but I had a roommate who would hear me sing, while I was doing my homework. I was sitting there as a designer stitching and sewing and she could hear me sing. She would pop her head around the corner and say to me, what are you doing with that voice? (She laughs). She said you could be making money, why aren't you singing? I said maybe another time. She tried to introduce me to a couple of people, but I just wasn't motivated and I knew I had to battle stage fright. Here is the story that clinched the deal for me.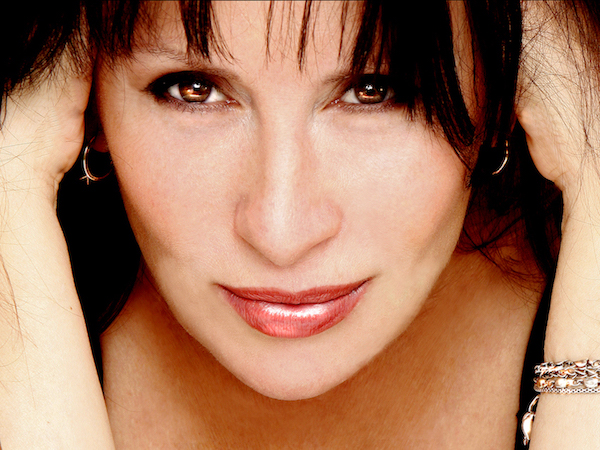 After I got out of college and I was walking down the street with a friend and we were on a lunch break from a hair salon and producer and assistant director Michael Hausman stopped me on the street to ask me if I was an actress and I said I am not. He said are you sure you are not an actress? Can you sing? My friend kept kicking me on the shin and she said yes she can (She laughs heartily) and he gave me a flyer and he said please come to this audition on Saturday. We are having an open call. I took the piece of paper and later I threw it in the garbage. The friend that I was with was yelling at me and she pulled it out of the garbage. She said you are going to this! I am going with you. She was a frustrated Rock and Roll singer. I said if I am doing this you have to sing. We went to this audition on our lunch hour.
There must have been three thousand kids in this room. I walked in and she walked in. A man walked up to me and he said can I help you? I said yeah, a man stopped me on the street. He said wait right here. He said do you have a headshot? I said what is a headshot? He said I need a headshot and I thought I am standing here. I had been living in New York for a couple of years, but I didn't know anything about the steps or the protocol. He went into a room and then he came out and he said you are going in next. I went in next and there were all of these people sitting in chairs lined up. I was a wreck. I turned my back to them and I said can I sing this way? (She bursts out laughing, as she remembers that day.) The nerves really kicked in and I could barely get through the song. I kept thinking why am I doing this? This is not what I should be doing with my life. They thanked me and they were very sweet and patient. They said take your time and try again. They were really encouraging me. I wasn't ready, I wasn't prepared and I didn't know what hit me.
When they opened the door my friend Debra fell in, because her ear was pressed against the door. It was hilarious. It was a Lucy moment. My friends say I am a combination of Lucille Ball and Pamela Anderson. She fell in and they listened to her next. The door opened fifteen seconds later and I said what happened? She opened her mouth and no sound came out. We were laughing so hard.
After the audition I kept singing up a storm, feeling relieved it was over, and I met a young woman who said she thought I had a really good voice and she asked me if I was studying with anyone. I said no I just like it. She told me I should c all her dad's vocal coach. I said who is your dad? She said my dad is Joel Grey. You might have heard of him? I was talking with Jennifer Grey. The whole thing was serendipitous. I wasn't pursuing singing at all, but it just kept coming to me like the universe pushing me saying you have to do this.
I studied with this vocal coach for quite a few years and she only wanted to train everyone in Opera. Her theory was if you could sing Opera you could sing anything, but my heart wasn't in it. If you are going to do Opera you really have to be into it. It is like a ballet dance, you have to really want to do that. She was very excited to be working with me. It was a joyful experience, but I wanted to do something else. I felt more like Pop, Jazz and Blues and with some R&B in there. I wanted to do some things that were more modern.
I studied with Joel Grey's vocal coach for quite a few years and then I went on to work with a piano player who did some arranging for me. We did a lot of rehearsing and he encouraged me to put together my own show. That is when I started doing different shows around New York. I moved on to different vocal coaches and one day one of them said to me Margret what about writing your own song? I said I keep thinking about writing my own song. Every year I would make a New Year's resolution to do something different in music that I had not done before. That was the year that I said I would like to write my own songs. She said you can do it just start. It felt like a black hole that I was diving into and I didn't know what to do. She said think of a melody and just start thinking of the words and they just came spilling out (for emphasis she repeats they just came spilling out). The title of my first CD is called A Place That's Make Believe (It is also the name of the title song)," she says.
As for the song and the album "A Place, That's Make Believe," she tells us that it really is about a place that is make believe.
"It is about the freedom that I felt after going through divorce. Over time as I sing it (now) it has different meanings. It is a classic Blues song. It is about finding your own freedom. It is the key that unlocked the door for me to walk through it and for me to start feeling braver about writing my own material. It is about having a fear of entering this territory that I had never been in before.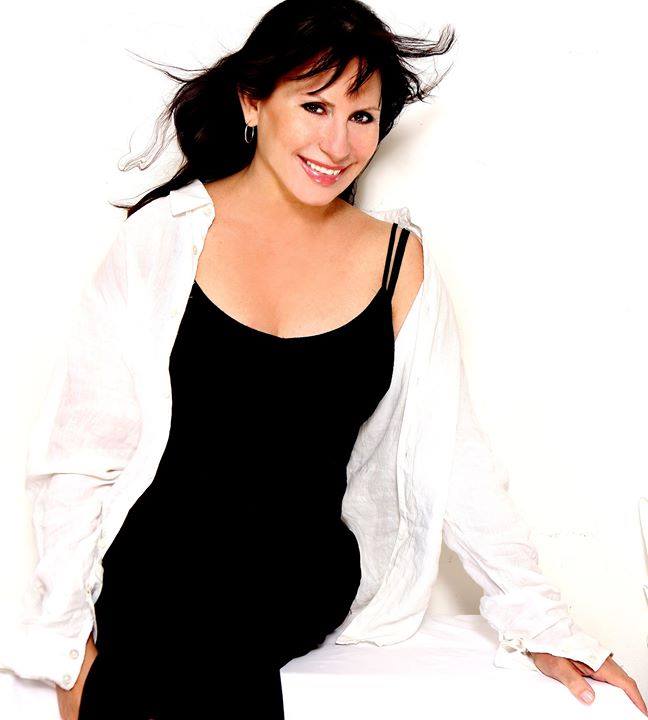 There are no rules. I have written a song by hearing a melody. When I hear a melody I feel like the music is talking to me and there is a story under that melody line. I have also written songs when the lyrics come first. In writing 'No Dance Without You' I collaborated with two producers, David Andronico and Peter Macchia. We wrote the song based on one of my poems. In just a couple of hours we re-worked the words and came up with the melody line between the three of us, and the song was born. I thought now there's a piece of magic. That was nice. I love it and I want to do more. I have volumes and volumes of poetry waiting to be born into song," recalls Margret Avery.
The first thing to strike you about Margret Avery's vocals is the deep, soulful quality.
"I think it is because life and life experiences mold you. The beauty of music is when you are connected again to what you are saying with the music it just pours forth. That richness or the depth comes from the experiences that you are holding within your soul and you are releasing it and getting it out and sharing it basically without telling the whole story," she says.
"There are five originals on the album and the rest are covers. There is a song that was written by my friend Luke Walter Jr. and he was from Belgium. He had a very soulful voice. (Luke) and his wife came to hear me sing a couple of times. His wife happened to be a photographer that I worked with and that is how I got to know him.
They invited me to dinner one night and he played some of his songs for me. He was signed to BMG out of Belgium. He said I would love it if you would take a couple of my songs and sing them however you want. I said what a gift. That is so great. He said however you want to interpret them and however you want to sing them is completely fine.
I took the songs home and I listened to them. One of the songs on the CD is called "September," and I was so excited for him to hear what I was going to do with the song. He had cancer before and it came back with a vengeance. He became very sick, while he was on tour and he returned to New York. He lay down on the couch and he didn't get up. He never got to hear…and I always say I hope he is hearing in the heavens. I love the song and I know I gave it a completely different slant than he did," says Avery.
"September," is a stirring song and Margret Avery's vocals are emotive and powerful.
Margret Avery shines on the Bluesy, fun "Wild Women," a song that begs the question why was this lady never signed to a major record label. It is a song that stops short of being bawdy, but it certainly can be described as playful, evidenced by the line "You don't get nothing by being an angel child…" The song however, is also one of empowering women in relationships, albeit in a somewhat fun manner.
Our conversation circles back to how it began talking about stage fright and if there was a particular event that acted as a catalyst.
"I didn't have any one traumatic thing happen to me. There are people who are afraid to get up and speak in front of a crowd, so to get up and sing… (voice trails off). One of the things that I struggled with is you have to be emotionally connected with what you are saying. Sometimes I felt I would just fall apart if I was going to sing a certain song. Am I going to lose it on stage? Will I start crying? Will I be bouncing around and dancing? All of that comes with training, but I didn't have that. I was just raw. (Many) entertainers have had that to a certain degree, but you have to find a way to deal with it and that is what I did. I studied very hard. I studied with great teachers and they all helped me to understand the preparedness of not just the song, but of my own emotional connection.
One night after performing and my knees were shaking and I was not sure I was going to get through it. I looked at people's faces in the audience and everybody relates a song to their life and their own experiences. I thought I have to relate to the lyrics I am singing or I can't sing the song. It is really that simple to me. You have to find a way to be connected to the song, but you also have to understand that everyone is going to take what you are singing and they are going to relate to it (in their own way). That is why certain songs become favorites more than others. We all have a song or two that brings back memories or that we can relate to. Once I realized that I was able to be as connected as I wanted and as passionate as I could be about the song. No one is going to know my story unless they know me personally. Nobody is going to know. They don't have a clue, because they don't know my life. That was a light bulb moment for me. They are going to take the passion and the song and they are going to (apply) it to their life.
Sometimes before a performance when you can chat with the audience about a song that you have written you can say this song was born out of this experience. For my last performance there was a song called "Love Is the Source." The music was (composed) by someone else, but I wrote the lyrics, shortly after my brother Greg passed away from the AIDS virus in the nineties. It was a big shock to all of us in the family and it hurt a lot. There were hundreds of other people in the industry that I knew who were passing away. It was devastating. I chose in that time to bury my grief as much as possible. I took the inspiration, love and guidance that I had from so many men and women who had passed from this horrific illness and I put it into lyrics. I sang it in my last performance and everyone loved it. I am really glad that I wrote it, because it is very cathartic. It is all about them and keeping their legacy alive," she says.
Margret Avery is many things, including being a prolific poet. One of her poems became the song, "No Dance Without You." She collaborated with producers David Andronico and Peter Macchia to rework the words and to create a melody. It is a beautiful love song that says, "There is no tango without you / I don't want to dance without you." Let's hope that soon we will hear more of Margret Avery's beautiful words put to song, words that are as beautiful as her vocals.
(Top Photo by Bill Westmoreland) You can listen to Margret Avery's music here. You can also preview her music and purchase it here. Return to Our Front Page
#MargretAvery #MakeBelieve #RivetingRiffsMagazine
This interview by Joe Montague published May 19th, 2019 is protected by copyright © and is the property of Riveting Riffs Magazine All Rights Reserved. All photos are the the property of Margret Avery and
all are
protected by copyright © All Rights Reserved.
This interview may not be reproduced in print or on the internet or through any other means without the written permission of Riveting Riffs Magazine, All Rights Reserved