Melanie Stace From England to New York City With Love - The Key To Me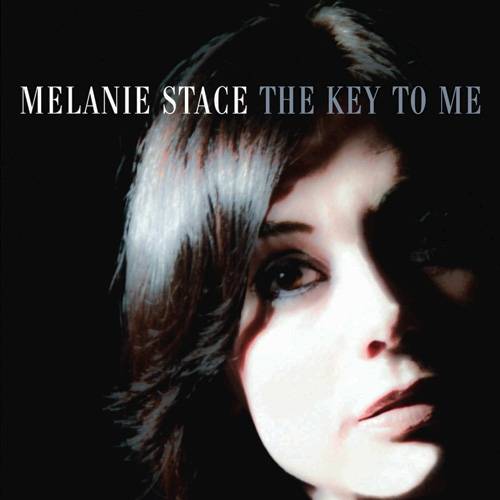 Melanie Stace in collaboration with Wayne Brown has created a breathtaking album of beautiful and original songs with the album The Key To Me. The songs range from the tender love letter "Change of Season," to the up-tempo "Waiting Game," a song about waiting for a lost love to call again and the song "The Night Has Just Begun," about a lady of the night.
"Change Of Season," expresses all of those feelings that come to the surface when you finally realize this is the one! This is the person with whom you are in love and how your step has a little more bounce, how you take great delight in the smallest of things that perhaps you didn't notice before. Ms. Stace's phrasing is impeccable and in the lines "You opened up my eyes / To ever sunny skies / Exactly! What I have been missing," she sings exactly with conviction. It is easy to imagine "Change Of Season," as the first dance between and groom at a wedding reception. It is just as easy to imagine two lovers driving down the road in a convertible, with the radio turned up and singing this song together, sharing smiles and knowing looks.
"I wrote this song when I had returned from a long but great seven months working in Seattle with Teatro Zinzanni. It had been raining almost non-stop during the time I was there, and I arrived back at Heathrow (airport in London) to unexpected sunshine. I reflected on what an amazing time I had in Seattle (performing) in the show and what a personal journey I had been on. Having never thought the weather affected me much previously, I thought a lot about how it can have a big influence on practically everything. It's fairly obvious that this song is about being happy to be in love, but it's also about love being the reason for many things including the reason to step out and change things up a little in order to experience your own "Change Of Season," says Melanie Stace.
Melanie Stace does not merely sing about love in this collection of musical stories and prose, but she lives love with each turning of a phrase.
"Mantra," the third song on The Key To Me, is airy, cheery and wishful rather than longing, as she hopes to find that special man and in the end she does. The song opens with a nice instrumental combo of piano and percussion and Melanie Stace whispering "Everybody's got to find someone to love," before she prettily sings about her quest for "real" love.
Melanie Stace's songs seemingly explore almost all aspects of love, as in the hope and anticipation that accompanies a crush or perhaps the first strong feelings that we feel when we realize we want this other person in our lives appears to be the story in "Tryin' To Get Closer." Ms. Stace sings, "Trying to get to see you / But you're a million miles away / But somehow never further from my mind / Takin' time to call you / Left you a message every day," and hopes that time will set him free, so he can make his move on her.
The pace changes with the Latin beats of "Diva," as she dances up a storm on the dance floor, as Melanie Stace once again demonstrates her versatility as a singer and songwriter and as one might expect with a song with Latin grooves, your hips are swaying and your feet are moving as you listen.
"Living Without Your Love," is about wishing you could turn back time and start again, before love slipped away.
The incredible "Waiting Game," is comprised of verses with a staccato beat, which emphasize the pain of a love that can never be, juxtaposed to an up-tempo, melodic chorus.
"This song is about wasting time on unrequited love. It's about us putting everything we've got into a relationship and if the other person doesn't feel the same then ultimately there is little you can do. Often, I think we just project what we want to happen with relationships. We get so wrapped up in the "idea" of love that ultimately when it's over all the time you spend thinking about it and tearing it to pieces in your head merely becomes wasted emotion. It's not meant to be a pessimistic thought, but more of a realistic one, all that wasted time waiting can be so much better spent on other things," says Melanie Stace.
Songs like "Diva," "Waiting Game," and "Change of Season," all crook their imaginary fingers towards the listeners and invite them to the dance floor, each with a different emotion and each creating its own distinct ambience.
Make sure you have a cold shower running by the end of the song "The Night Has Just Begun," because the moody saxophone and the sultry vocals of Melanie Stace weave an intriguing story that tell the tale of seduction for money. I am sure if she were alive today even Veronica Franco would blush.
Ms. Stace explains the story behind the song, "I wrote this song about a lovely woman I met on a movie set here in New York City. She was a knockout, beautiful, intelligent and talented. She told me that she had a family and that she didn't really make much money acting and so to supplement her family's income she was also working for a high-end escort agency. This got me to thinking about how difficult it is for some people to make ends meet in New York City. You see so many people on the subway who are coming home from a job that they perhaps are not happy in, nor making much money and maybe they are living double lives too.
It was great fun recording this track in the studio, and we decided to go for quite a different sound for me. After we finished the last take, Wayne got up from his keyboard, took his headphones off, and said, "Is it me, or is it hot in here? I think it's time for a cup of tea. "
"Made For Lovin' You," has a great R&B groove in the classic sense of the genre. Think in the sense of the Philadelphia sound of the sixties and early seventies or Motown in the same period of time. This is another danceable tune and there is a whole lot of soul in Melanie Stace's vocals.
"You hold the key / You are the only one," sings Melanie Stace from the title song "The Key To Me," and she implores the one who is the keeper of the key to try and unlock her, because only the one whom she loves holds the key and the secret combination. The song is neither of lost love, nor is it about unrequited love, but one gets the sense that it is only a matter of time and love will grow. The song, the second last on The Key To Me, is a fitting way to start closing this beautiful collection of love poems.
When you purchase the album you get a bonus track, "Won't Let The Grass," another lively Latin rhythm.
Melanie Stace and First Night Records have made The Key To Me available to listen to for free streaming online here.
This review by Joe Montague published June 17th, 2015 is protected by copyright and is the property of Riveting Riffs Magazine © All Rights Reserved. Cover art courtesy of Melanie Stace is
protected by copyright ©, All Rights Reserved
This review may not be reproduced in print or on the internet or through any other means without the written permission of Riveting Riffs Magazine, All Rights Reserved