Michael Colby His Words Make Musicals Come Alive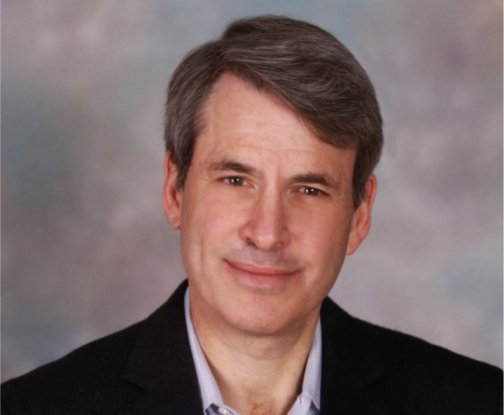 Librettist / lyricist Michael Colby now has a number of his musicals being licensed, including, Delphi or Bust, North Atlantic, Tales of Tinseltown, Ludlow Ladd, Charlotte Sweet, They Chose Me and Slay It With Music, which was staged in London, England last year, where it received great reviews. Mr. Colby says that Slay It With Music, which was first produced in America Off Broadway, is in the tradition of Whatever Happened To Baby Jane and Sunset Boulevard.
Michael Colby's accomplishments are many. His Charlotte Sweet received a Drama Desk Nomination, North Atlantic a Show Business Award, he was the chief writer for the Drama Desk Award winning new Amsterdam Theatre Company and he has written for well-known celebrities such as, Tony Randall, Linda Lavin, Paul Shaffer, Dina Merrill, Susan Stroman, Michael Feinstein, Kristin Chenoweth, Lainie Kazan, Jane Powell, Cicely Tyson, Eric Stoltz, Cliff Robertson and many others. Productions to which he has contributed have also starred, Betty Buckley, Elaine Stritch, Leslie Uggams, Carol Channing and Nell Carter.
He contributed significantly to Dorothy Hart's book, Thou Swell, Thou Witty: The Life and Lyrics of Lorenz Hart. One might even suggest that it was somewhat auspicious that Michael Elihu Colby was born in the very same New York City hospital where Lorenz Hart passed away and as Mr. Colby jokes, "I would like to think that his spirit lives on."
Michael Colby's stature in the theatre community would appear almost predestined, as his great-grandfather Elihu Mazo who emigrated from Russia to Charleston, South Carolina during the Russian pogroms, opened the first Jewish deli in the city, a place that George Gershwin used to frequent, while he was doing his research for Porgy and Bess. In fact, George Gershwin once dated one of Michael Colby's great-aunts. Mr Colby's grandparents Mary and Ben Mazo were visiting with the likes of Du Bose Heyward, the author of the novel Porgy and Bess (adapted for the stage by his wife Dorothy). The Bodnes also were friends with George Gershwin, prior to the them relocating to New York City.
Once Mary and Ben Bodnes settled in New York City, Michael Colby's grandfather purchased the Algonquin Hotel (which they owned from 1946 -1987) and they became friends "with a whole parade of theatrical types and (Alan Jay) Lerner and (Frederick) Loewe who wrote My Fair Lady and Camelot at the Algonquin. One night my grandfather complained about all of the noise on the floor above him (from Lerner and Loewe). He said, when they were writing something, he wouldn't mind if it was any good, but it was just a lot of noise (he pauses) they were creating "I Could Have Danced All Night," says Michael Colby.
Lerner and Loewe promised Michael Colby the boy role of a page in Camelot, but his parents decided against him playing the part however, he traded on that momentary notoriety while at summer camp, telling the other kids that he was going to be cast in the show and Mr. Colby says that allowed him to land all the leads in the productions at camp.
In so many ways his life seemed charmed, at least from a theatrical perspective, as he recalls being surrounded by those who would become iconic figures, such as playwright Mary Chase who received the Pulitzer Prize for Drama in 1945 for her Harvey and who he remembers giving him white chocolate bunnies at Easter. Years later he would collaborate with Ms. Chase on the musical version of Mrs. McThing.
Michael Colby and his brother looked upon Thornton Wilder as more or less of a Santa Claus type of figure in their lives (editor's note: Thornton Wilder won three Pulitzer Prizes, one for the novel The Bridge of San Luis Rey and two for his plays Our Town and The Skin of Our Teeth) and he says he had the opportunity to from a bit of a distance witness firsthand people such as Arthur Miller, Tom Stoppard and Harold Pinter.
"I was very fortunate in that regard and it also gave me a lot of sobriety about the future, because I saw people on the way up and on the way down. I realized how lucky anyone was and that luck was such a major factor in careers in the theatre," he says.
For a while, Michael Colby lived at The Algonquin Hotel during his college years and some of the rehearsals for his early shows were held in an abandoned section of the hotel.
He says, "Even though the actors were getting showcase salaries, I could get almost anyone that I wanted to do my shows, because for the rehearsals they got deluxe lunches that were somewhat legendary. That is where North Atlantic, Charlotte Sweet, Ludlow Ladd and Tales of Tinseltown were all rehearsed. After a while people who were in Broadway shows, but not in my shows started showing up for the lunches."
On May 3rd, 1982, the New York Times reviewer John Cory said of Michael Colby in reference to Sweet Charlotte, "In large part, it is delectable because Michael Colby, the librettist, and Gerald Jay Markoe, the composer, know what they are about…" He also said, "The glory, however, is Mr. Colby's lyrics…"
"I am a student of musical theatre and lyrics. In elementary school and high school I had an affinity for lyrics and poetry. I was the go to student when poetry was being written and I remember two years in a row we had a poetry project and everybody wanted to be on my team for that (he laughs lightly). I have great admiration for lyricists of The Golden Age, Yip Harburg and Lorenz Hart are my two idols, because they mixed whimsy, comedy and drama and they were good at all of it. Some of today's theatre historians don't credit them enough for their place in the evolution of musical theatre. I have a lot of other lyricists and musical theatre writers that I adore, but those were my role models," says Mr. Colby.
He also notes, "The musical that was my watershed musical was Cabaret, the original production. I was a teenager when I saw it. When I saw the show, I saw how musicals can work to entertain on one level and still have something important to say. As a young Jewish boy that show illustrated to me for the first time, how people could be sucked in or seduced by Nazism, something that I could not even understand and how important it is to be aware of your social environment."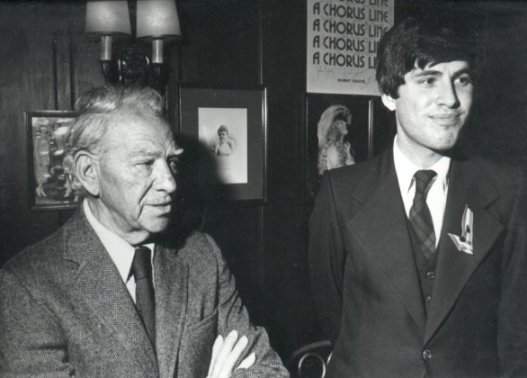 Loyalty is important to Michael Colby, "Even though, I have had a lot of disappointments, the one thing that I have been consistent about is maintaining a family relationship with all of my (theatre) companies. With all of my shows, even though some of them just got to the point of showcase or regional production, I am still very close with the people behind the shows.
I was also a founding member of two major theatre institutions. One was the Stuart Ostrow Foundation's Musical Theatre Lab, which was the first nonprofit foundation for the development of musicals. Our first musical was The Robber Bridegroom (Broadway, 1975, 1976). Alfred Uhry (book and the lyrics) was about to give up on the theatre and his agent Flora Roberts pushed for this show. Nobody was picking up on The Robber Bridegroom. A lot of it was written during rehearsals and at the musical theatre lab. I brought my typewriter, so that Alfred Uhry could write some of The Robber Bridegroom in the office. A lot of it was improvised. The first half of rehearsals was spent on a number that was thrown out after the first performance (he laughs). On the last performance John Houseman saw us. The fact that it was picked up, was again a stroke of luck," he says.
Michael Colby's integrity and loyalty caused him to make a choice many others would not have made when it came time to present Charlotte Sweet. He had an offer from a well-known producer to produce the show if he agreed to bring an entirely different theatre company, but Mr. Colby stood his ground, because he says his theatre company was like family to him and they came first.
"I felt the show would not have been as accomplished as it was, if it had not had my theatre family on the show, even though the show did not run as long as it should have. We looked like we were going to be the hit of the season and then the next month Little Shop of Horrors opened and they overshadowed us. I never regretted the fact that I stood behind my people. We didn't have the run that I would have liked, but a lot of people remember that show very fondly. I adored everyone that I worked with on that show and I am so glad that it turned out the way that it did," he says.
In 2006, Michael Colby collaborated with composer Ned Paul Gingsburg to create the musical They Chose Me, whose theme is adoption and it was presented by TADA Children's Theatre. Mr. Colby credits well-known author and photographer Jill Krementz for providing the inspiration, as he considers her to be an authority concerning adoption. Jill Krementz and her husband Kurt Vonnegut attended opening night for the ninety minute show. They Chose Me has been produced numerous times by regional theatre companies.
"One of the crowning experiences that I had happened when They Chose Me was produced in Roanoke, Virginia in conjunction with National Adoption Month and there was a special performance for families of adopted children. A woman (attended the show) with her teenage daughter and afterwards she came up to me. She said she always had a problem with her daughter and her daughter never felt comfortable with being adopted, but after seeing the show the daughter went and thanked her mother and saying how much she loved her for adopting her," says Mr. Colby.
"Ned and I were looking for another project and after working with children we went to the opposite extreme and we decided that there is such a wealth of musical performers over a certain age that don't have the opportunities. Ned had several ideas for our next musical, but the one that I liked was Boynton Beach Club. It was based on an idea by Florence Seidelman who lives in Boynton Beach and her daughter (Susan) did the film. I liked the film.
We have worked with a lot of great performers on this project. We did a reading at York and we did a concert version right near Boynton Beach (at Park Vista Theatre in Florida) with a lot of incredible people. We had Barbara Walsh, Heather MacRae, Janice Lynde, Alan Campbell (nominated for a Tony Award for his role in Sunset Boulevard) and Barbara Minkus.
It is a story about how life after fifty isn't what it used to be. There is a whole different dimension. People of that age are vital and they have vital possibilities. It was adorable to tell the story of a teenage sex romp that is experienced by an older generation.
There are negotiations to take it back to Florida again and to do it as a fully staged production. We are keeping our fingers crossed. Everyone just had the best time together and we just hated for it to end. We had packed houses for all of the performances," he says.
For those not familiar with the role of a librettist in musical theatre, Michael Colby explains, "The librettist is the unsung hero of musical theatre, because the librettist holds everything together and yet gets the least attention. A librettist can be many things. A librettist can do an adaptation or come up with an original story. Some of the great libretti were based on history and not based on plays, like 1776 (won three Tony Awards including Best Musical, when it debuted on Broadway in 1969). They can also be wonderful adaptations like My Fair Lady from Pygmalion. In my case, because it can be a hassle to acquire the rights, I usually come up with original stories," he says.
Please visit the Michael Colby website.
Interviewed by Joe Montague
Top Photo by Fotogenic Studio (Menlo Park, NJ) protected by copyright © All Rights Reserved
Bottom Photo Michael Colby with one of his heroes E.Y. "Yip" Harburg
This interview is protected by copyright © and may not be reproduced in print or on the internet or through any other means without the written permission of Riveting Riffs Magazine, All Rights Reserved