Michaela de la Cour - Xmas With a Royal Touch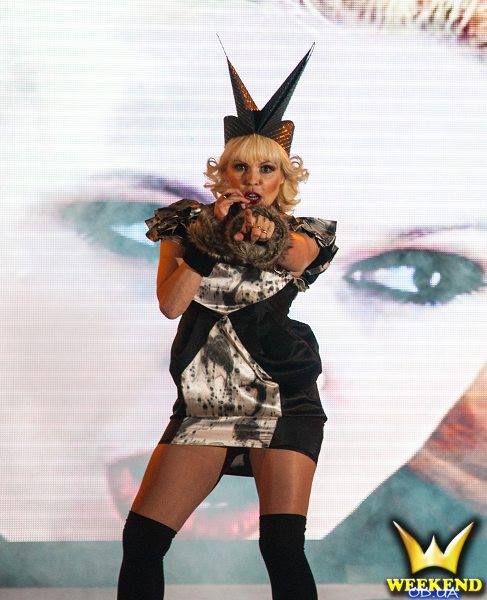 Michaela de la Cour was a shy child who often hid when her family had visitors and says she couldn't even answer the phone due to her shyness. Today she has many facets to her creative career, all of them placing her firmly in the public eye. She is a highly regarded jewelry designer, whose entire first collection was purchased by Madonna, she is a painter, the third generation of women in her family to do so, she has a solid career as a solo artist in Pop and Dance music and she spent four years (1991-95) as the lead singer of the popular Swedish band Army Of Lovers. She has also been a model and she is an actress who studied at the Lee Strasberg Theatre and Film Institute in Los Angeles. Last Christmas her music video "Xmas," had more than 3,300 views in the first two weeks on Youtube and in November she taped a Christmas show for a television station in the Ukraine that aired in four different European countries.
About her Christmas song, simply named "Xmas," she says, "I didn't write the music. It is Stefan (Axelsson) (her partner) who makes the music. I said to him, it would be so interesting to do a Christmas song, but not the typical Christmas song. It is going to be like when you are a kid and you wake up in the morning and you are so excited that it is Christmas Eve. It is incredible, because it went so fast. It was in September that I told him why don't we? The lyrics are made by Stefan, me and my dad. I really feel that it turned out the way that we discussed and that we hoped. Today we were doing lots of shoots for the music video. It is funny, the same day as the song was finished, I had someone from the Ukraine ask if I could come and be in this TV show and I saw that as a very good sign. I left on November 19th to sing the song on one of the biggest TV shows that they have. It will be on TV on December 21st (it was broadcast in 2013). It will be broadcast in the Ukraine, Russia, Poland and another country."
As for the song's appeal to music fans in countries where English is not the first language, since she recorded "Xmas," in English, she says, "Stefan, my dad and I were thinking about that and we changed a few words. Smiles are words that everybody knows and so I think this song they understand very well. They get feelings even if it isn't in the language that they understand, because with a well written song you get the emotions anyway. Even if they don't understand it, I hope they will like the sound and they will like my voice. Stefan is also singing on this Christmas song."
With Christmas and New Year's just around the corner fashion conscious readers may want to take time to explore Michaela de la Cour's designer jewelry, a craft that she first started to excel in, while she was still a teacher, prior to embarking on an entertainment career.
"When I was a teacher, and that was a very long time back, I felt the need to create something. My mother and my grandmother were painters and I thought okay I am not going to do that, because they are so good. I (decided) to do something that I can be better at than them. I started to do jewelry like cinnamon and silver together. I did a necklace and they were immediately taken in an exhibition, because they were so unusual. In my spare time I was very obsessed with creating jewelry and at that time I had small pieces, but I (also) wanted to have big pieces, larger than life pieces or to be on stage pieces, fun, playful jewelry. I made jewelry and everybody said you should live in America, because you make jewelry that people would love in the States. (She laughs lightly and says) When I went to the States and I was acting, I also designed jewelry that I had in a store. One day when I went to the store the owner was talking excitedly, and she said, 'You can't believe what happened. Madonna's stylist was here and she just took all of your jewelry.' That was one month before I became a Pop star myself. I was like what! She did? Then I really felt that I had something, when that stylist took it all. She (the store owner) said, 'She just took your jewelry and she didn't take anything else. It was a proud moment when you realize you really have something to give in that area. I was really, really proud and it is so funny, because one month later, I was on stage and I was transformed to be this super diva in Army Of Lovers. I was wearing giant jewelry. (People can buy) my jewelry through my website and I have stores in Sweden (that carry it). Before I had it everywhere, but I really like to work as an artist. I used to do collections, but now I am back again doing one piece (one of a kind). In the end you don't make so much money, but the interesting thing is to be playful and to do a different type of jewelry. I am more attracted to one and only pieces. If I do a collection, I would like to do it for a huge brand. I do collections, but it is not more than four hundred pieces. It is very limited what I have in my line. I like to be very, very exclusive and that doesn't mean that I am extremely expensive. I have a very well- priced line, because I also like young people to be able to afford my jewelry. They couldn't when I first started, because I was too expensive, but then I thought, that's sad, they should also (be able to afford it). Also, big companies copy catted me three times, so now I decided the next time I am going to have a collection with somebody. We will see who it will be," she says.
Michaela de la Cour was born in the south of Sweden, in Helsingborg, the daughter of what she describes as a mother who was a famous model and a father who jokes that he was a playboy when he was young.
"There is one brother on my father's side and one brother on my mother's side. On my father's side I have this royal name from the French king and it is five or six hundred years old. There is also a street in Helsingborg that is named after my ancestors, because they did something really good for the Swedish king (an invention).
"They were this extremely beautiful couple. They were very eccentric and they had strong personalities. That is my parents even today and they are very artistic as well. When I was a kid I was surrounded by some really talented people. My mother, still today is a very good painter and my grandmother was also a very good painter. My grandfather was a huge business man and they had (members of the royal family) coming to their parties. I was kind of shy when I was growing up, because I thought that I was nothing around this crowd. (she laughs) It is actually very funny, because of how I turned out today. I would hide and I would play around and be funny. I could do different faces and copycat things that I saw on TV. I did it when the family was around, not when other people were around. I didn't do it with other kids. I didn't show them that side of me. When I was a teenager I found my way to being very funny, because I was so shy," she says.
Today, I just try to do things that (bring me) pleasure and I am very hungry all of the time to grow. I get bored easily, so when I am designing, I like to invent different things that I never see when I do design jewelry. I also think, because I started to paint quite late, I thought it is of no use, because I have these two great people who are painting, my grandmother and my mother. That is what the family thought that I was going to do when I was an adult. They said she's going to be an artist. I just found my own way of painting a few years ago (even though I had been painting from a young age), but I was still scared to have an exhibition and suddenly it was something I realized I had to do. I had to conquer my fear, because that is what I normally did in the past with other things and I turned out to be very successful in those things. Normally I don't know what I am going to paint except if it is cats. It is extremely easy for me to do cats. It is a way to be in a good mood and to start the day, but if I am doing another painting the cats show me what kind of a feeling I am into and it surprises me how it is going to turn out. When I am painting other things it is just the feelings that are coming out. I never know exactly what I'm going to do.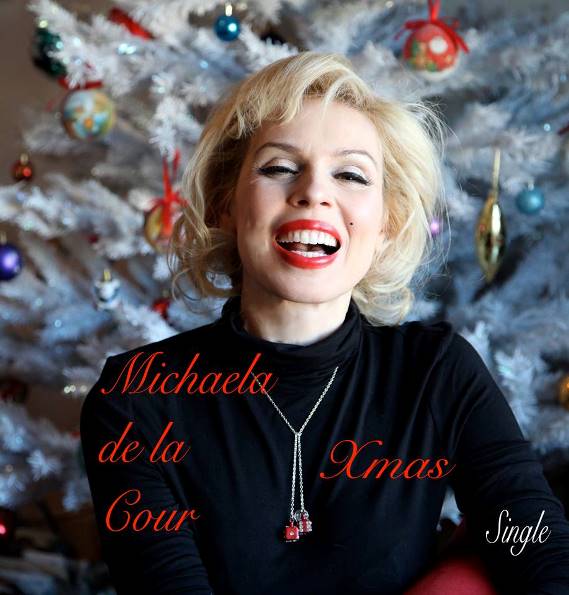 I like to paint in acrylic. Actually, my mother told me it is not so easy, because it dries very fast. She flattered me without knowing it. She said, she could never paint in acrylic. She always used oil and I get bored (if I use oil), because it takes a week to dry. I use oil as well, but I really like to use acrylic. The funny thing is people think it is oil, because it is a lot of paint. I use a lot of color, so it is not thin. At the exhibition everybody thought, this is oil. I said no it's not. You can paint over the painting if you don't like it, but I had a discussion with my father and he said for God's sake don't go to any schools and don't change the way you are painting now. His advice was, never paint twice on your painting, because I have the feelings. Some people draw before they paint with the colors, but I just do it once. I don't sketch it out before. I just use my feelings," she says.
Michaela de la Cour still has fond memories of her first career teaching mathematics, geography and history, "I was taking a taxi once and the driver said, 'oh if you just knew how much you meant for my girlfriend and her confidence when you were a teacher. You really cared about her.' That is very touching. That is really important to me. When I was a kid I just knew the car that the teacher drove and she wasn't very personal. They were also very mean to me, because I had this royal name and they thought that I was a spoiled kid, which I wasn't. I decided to be a very open and a caring teacher. I was the youngest teacher and three times I went in when the class had a teacher who had just left the class and she didn't come back, because they had trouble or they couldn't agree about different things. They called me to go in and to make them happy again. I did that three times and I stayed for one and one-half years in each class. I am proud of the kids who had lost self- confidence, who had lost lots of things and who were not so happy, but I decided they are going to open up their eyes in the morning. They are going to think I am going to go to school and it is going to be fun."
How did a shy teacher become an actress and singer? "I was longing for something, not modelling, but more like acting, but I was too shy and I also had what I call too much body. I knew they were going to cast me in a way that I wasn't comfortable with. I saw this opportunity to have fun and to go to this masquerade and that is actually how this whole thing started. I didn't think that something more was going to happen. I just thought I would go to the party and dress in a way that was as far away from a teacher as you could think of. I was really, really a teacher and I didn't have tight clothes and especially with a body where I have kind of big breasts. I was aware of that and I dressed down.
As a teacher I felt the kids' love for me. I was growing very fast and my self-confidence was really growing fast. Now I felt that I really had to think of myself. I was bored and I was not excited any more.
My normal hair color is dark brown, so as a school teacher I had brown eyes and brown hair. I rented a wig and I took on clothes that normally I (wouldn't) wear. My boyfriend at that time took photos and I could see that he went really sour. He said, 'why do you have to take these photos,' so I knew they were really good. At that time you went to pick up the pictures and the guy didn't understand that I was the same person in the pictures. He said the girl in the pictures is really nice and she really looks like Marilyn Monroe. I really love to be those two people. He didn't understand that it was me, because I was a school teacher. It was not comfortable to be this sex symbol, so I didn't use my last name, I invented a last name. For the first month that I was doing the masquerade I was hiding, because it was a magazine and my pictures were going to be there. Then everything blew up and it took me to my dream of being involved with theater and I got a very good modelling contract. It was one for acting and looking like different kind of people, which I thought was fun. I did Marilyn Monroe, Liza Minnelli and Bridget Bardot. They were calling from TV shows and movies. I grew, I did different roles and I became different people. That was very exciting and I still am very excited to do different people as I do in this latest song, because I am doing Marilyn again.
The Army Of Lovers called me and they said we have this big problem could you come in. He told me they had a problem with the band and they were curious to know if I would like to start as a singer in the band. I decided I would try it so I went home to Sweden," she recalls.
What started as an exciting experience soon became frustrating the longer she was the lead singer for Army Of Lovers. "I wasn't allowed to grow. I remember the first day that I joined them I thought if I would contribute lyrics, so I wrote a song that day. I remember as a very excited student you would go to your teacher and say, hey look what I did. I did that to Alexander Bard and he said, 'just think about your eyelashes and your dress.' He was something else. The first year I was excited, but I was still in shock that I didn't leave. Everybody around me said, how can you be in that group? I am a fighter and I thought I could change something. After a while I realized I couldn't change anything and that all I could change is that I was leaving."
Today the very congenial Michaela de la Cour has many creative endeavors and all of them seem to be brightly shining diamonds. She takes time however, to talk about two very personal interests of her of which she is very proud.
"Every year I am involved with an award honoring a person who did something extraordinary for people with HIV. I made a special award and it is something that takes an extremely long time to do. Also, when I am no longer around the award will still be given to somebody. It is something that I do together with an organization, so it is not Michaela de la Cour's award. It is the Swedish HIV Sweden Award, but I am the designer of the award. Then there is another award the Don't Drink and Drive Award. When I was shy I could never have thought that I would create awards and designing them and to be the one to talk to people. You hear very sad stories and you feel that you can give something to them, so they can have a peaceful moment in this sadness."
Visit Michaela de la Cour on her website and do some last minute Christmas shopping. There are plenty of gift ideas here, her music, jewelry and paintings.
Interview by Joe Montague, published December 13, 2013
This interview is protected by copyright © and may not be reproduced in print or on the internet or through any other means without the written permission of Riveting Riffs Magazine, All Rights Reserved