Recently, Miquel Garcia Borda, an actor, director, producer, and writer who splits his time between Barcelona and Madrid was our guest at Riveting Riffs Magazine. You have seen him TV 3 the Catalan television station in series such as If I Hadn't Met You and in the Vancouver Media / Atres Media production of the popular television, now Netflix series Money Heist, which first aired on Antena 3 in Spain. You can also catch him in the current production Hache, also on Netflix. He is directing, producing, and starring in the feature film Pregunta Por Mí Mañana opposite actress Paula Moncada. Earlier in his career he also directed music videos for two better known Spanish bands, Sol Lagarto and Pastora, as well as two other films.
We quickly learned about Miquel Garcia Borda even prior to the interview that is he is a very gracious man, who does not take his opportunities and accomplishments for granted, who seems to understand that who he is as an artist is the sum of his life experiences and the people from whom he has learned along the way.
"When I was in college and I was nineteen we were doing a play The Philanderer by George Bernard Shaw and I was playing the main character. The instructor, Juame Melendres said to me are you allowed to go out at night? You are too young to do that. (He laughs) I said I get it. I will try harder. You must have lived. You have to live a lot to use it for your characters," says Miquel Garcia Borda.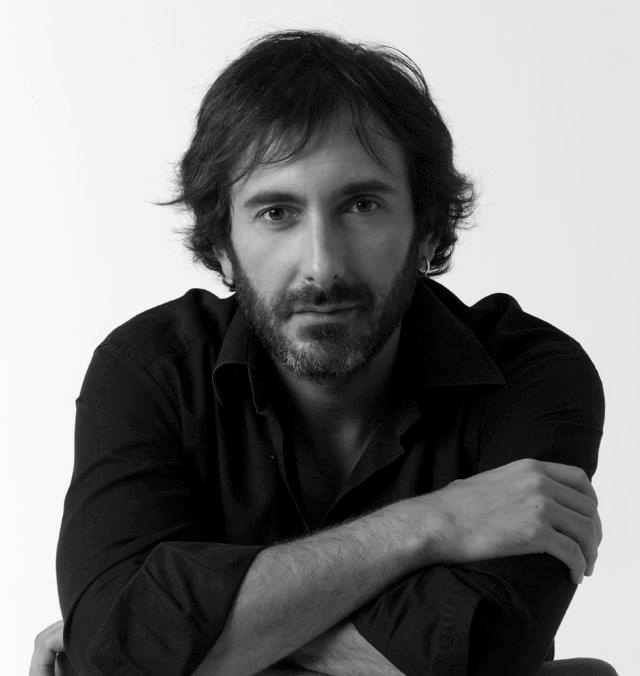 Although, attending Institut Del Teatre in Barcelona, helped prepare Miquel Garcia Borda for his acting career, like a lot of actors there were many other stops along the way.
"I worked in a lot of places to pay for my time in college and before I started my career. I was a tennis instructor and a gymnastic instructor. I was a motorcycle courier, I worked with children and I worked in bars and restaurants. I think it helps a lot. When you are in your twenties you are a young actor and you have potential. It is like when Leonardo DiCaprio was twenty, he was amazing, but he was not the immense actor that he is now. I think an actor, or an actress must live, before he or she becomes a great actor or actress. I think the more that you live, the more that it will help you," he says.
Fast forward to 2020 and his film Pergunta Por Mí Mañana, in which Garcia Borda plays the much older lover / guitarist / songwriter to Paula Moncada's mid-twenties singer.
"The title (in English) is Ask for Me Tomorrow. The phrase is not mine. it is from Shakespeare. It is when Mercutio is hurt and Romeo says you are fine, ask for me tomorrow. What I meant with that title is ask for me tomorrow and who knows where I'll be. When you are an artist you never know where you will be. Maybe you are home. Maybe you are in a Starbucks or maybe you are at the Oscars or at the Grammys. We are talking about one moment in the lives of these two characters. They meet and they perform together. It is a musical and there is original music in the movie.
The film is about little people. When you think about artists you think about the five percent that people know or people see and that they recognize in movies or that they hear on records. The other ninety-five percent of the people in music, in the arts and who act people do not really know them. The film is about that ninety-five percent of the people not the five percent. It is about the people who are fighting during their lives to get something done. It is a fairytale, because the girl falls in love with me, but apart from that it is very realistic," he says.
As for the journey this film has taken so far, Miquel Garcia Borda says, "I wrote this script several years ago. I tried to make it and I could not. A lot of things happened in my personal life, so I put it on hold.
Two years ago, I started rehearsals for Death on the Nile, based on Agatha Christie's (novel) and Paula was there. She was singing. On the first day I heard her sing and I thought she would be a perfect Nora, which is the name of the character (in my film). After the play opened and we were more relaxed I asked her if she wanted to be Nora. She loved the script, so we started working on it. A really great friend of mine Ernest Armengol (the band Sol Lagarto) wrote the songs. They are really cool songs. Paula is twenty-six now. She had to be younger than the male character (twenty years younger to be exact).
We still must shoot the concert, but it is difficult now, because we cannot put one hundred people together, because of the COVID-19 virus. That is something we must figure out. (We talk about whether a computer-generated crowd can be created). I have talked to people who have done it and they say it is not a big deal. You have maybe twenty people and you can easily make it look like one hundred. It depends on how you shoot it and the lighting. We will use it even if we have fifty people."
Since we are talking about the singer from Sol Logarto you produced a video for the band earlier in your career.
"Sol Logarto are great friends of mine and they asked me if I would do their video. They are a Rock band and you can love anyone who is Rock and Roll!
Then after I had finished shooting my second film, the producer said, "We have this new group and they are getting bigger. They are called Pastora. They love your films and they want to know if you could shoot their video. I talked with Dolo Beltrán (the singer and lyricist) and she is also a good actress, so she wanted something in which she could act. She did not want something in which she was just singing. She imagined that party (depicted in the video) and we worked together to (create) that. I really had a good time," he recalls.
Miquel Garcia Borda's star continues to rise in both the Madrid and Barcelona studios in the previously mentioned series, Money Heist, Hache and If I Hadn't Met You, all of which can now be viewed on Netflix.
Money Heist has been a huge success, but for those who may not be familiar with the series, he takes a few moments to talk about it, "It is a traditional way of seeing clever, but not so honest people. They are not villains really, but they are not honest people. They do not want to hurt anybody, but they want to (steal) a great amount of money without doing bad to anyone.
People take sides with the (characters) because they say they are a part of a resistance and they want to break down the system and all of that. I think the audience loves those kinds of bad people because they are not bad. They are not good, because they are stealing, but you can imagine yourself being there without injuring anybody. Things get complex and nothing goes on easily.
I really enjoyed doing the character, Alberto Vicuña, because I don't think I am a bad person, but people see my character as someone who is not good."
As for how playing a questionable character plays out in real life when there is fan interaction Miquel Garcia Borda says, "On Instagram and with other social media, people are polite, but they will say Alberto, we hate it. Alberto it's bad, but they don't say Miquel, they say Alberto. For the moment I will go with that.
(Playing a bad person) your hands are not tied. You have the space to do a lot of things and when you watch it you think they are horrible things, but you enjoy it, because I will not do that in real life, but why not here in the movie? (He laughs) You can go out with that pyscho we all have inside, but we control it.
(Preparing for the character) was a slow process. I was in the third and seventh episodes in the first season. I was in five episodes in the second season. After that we talked with the producer and director to see how they imagined that character. With his ex-wife it was nice to go with okay you hate me, but you need me. That was the line that we were walking."
After the second season, Netflix took over producing Money Heist and Miquel Garcia Borda is very effusive when he talks about how Netflix has treated him and others, especially during the shooting of Hache, "In March I got sick with COVID-19 and I am good now. I called the producer and I said I cannot go, because it would be dangerous for you. They said thank you, stay at home and two days later they stopped. They did not stop for me, but because the government said everything had to stop. The productions were put on hold, but we have (recently) begun shooting again.
I have to say the production company Weekend Studio and Netflix were marvelous with me and with all the crew. They treated us really, really well. They said if you cannot go on, don't worry, we will go on and do whatever we need to do.
They resumed the production with all the safety measures and with tests for everybody. Netflix and Weekend Studio were amazing! Now season two of Hache is in postproduction. There are some other shows that they had to stop shooting and they have resumed (filming)."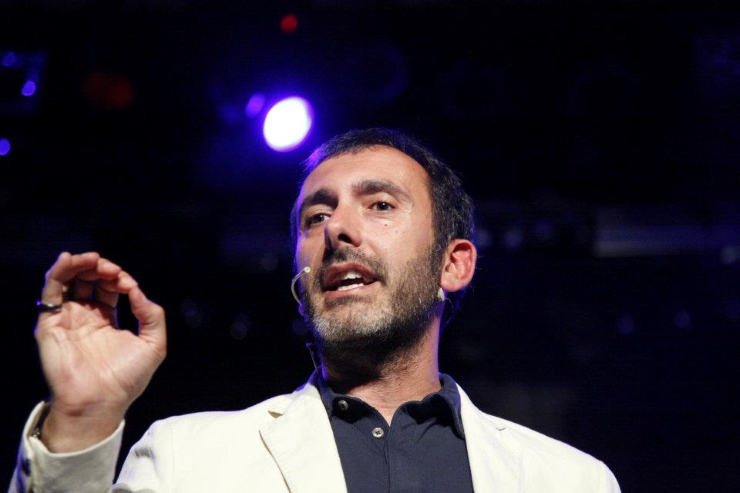 At our prompting we talk about a more sensitive topic concerning how artists have been coping in 2020, with almost all activity in the arts coming to standstill in Spain.
"(The government) has no special plan for culture or television or film in Spain and it contributes to the economy (in a big way) and not just for the people you see in a movie, but for all the other people that you don't see, for all of the industries around the film shooting (editor's note: for instance the hotel industry, drycleaners, caterers, taxis, rental car companies and restaurants). We are very disappointed with our central government because they have no plan. We are now in August and that is very disappointing.
The Minister of Culture had a press conference and said it is important, but first life and then cinema. Really? That is everything you have to say. We all know that, but we do not need you to say that. We need you to say what you are preparing for the cinema afterwards. It is annoying, very frustrating and worrying. Theaters are closed. Live music is closed. Everything is on hold. It is very worrying now," he says.
Back to Hache, "The name of the main character is Helena. It is like film noir and set in Barcelona in 1959 and 1960. There is a neighborhood in Barcelona called Raval and it is in the center of town. In that time Raval was a really hard neighborhood. It was tough and there was a lot of nightlife. There were nightclubs with a lot of drugs. It is about that period of time. My character is a policia (policeman) and I have the face of a policeman (he laughs). I am kind of a good guy in this one."
As for If I Hadn't Met You, "It was originally produced on television and in Catalan. Everything that is produced for TV 3 is in Catalan. As a Catalan network its purpose is to preserve the Catalan culture.
What is interesting about If I Hadn't Met You is about a normal person who is going through a hard time, but it goes to a place like that old American show The Twilight Zone. It is science fiction. It makes you think about your own life and the decisions that you made and what would have happened if you hadn't made them.
For instance and I will make this up, when I was twenty I decided to go into the army and then I met someone, but if I decided not to go into the army, how would my life have been? That is what that show is like. I think it is a great show.
My character is a friend of the main female character and he loves her. He has always been in love with her ever since he met her in college. In different times, in different spaces, in different moments and with different decisions her friendship goes in a different way and his love too. That is all I can say without spoiling anything," he says.
It was when Miquel Garcia Borda was sixteen and part of a small theater group that he first started thinking about acting as a career.
"I loved the guitar and I liked music, so I knew I had to decide between music or acting. (He starts to laugh) I think humanity must be grateful that I decided to go to theater instead of singing."
As our conversation was winding down, Miquel Garcia Borda made a couple of comments that perhaps more than anything else define the man and what he values most.
"I was taught that you have to respect what you are doing, and it doesn't matter what it is that you are doing. You must accept the job. You have to respect it and always do your best. If not, don't take the job.
What you learn when you are a director is you need everyone in the crew when you are shooting a film. You need to respect the work of that person," he says.
It was however, when we asked him if there were people who helped him a long the way, that he made the most important statement in our hour long conversation, "There are a lot of people who have helped me, but mostly my family. I really love them, and I am really grateful for them."
To watch the trailer for the feature film Pregunta Por Mí Mañana, which Miquel Garcia Borda stars in, wrote, directed and is producing go here. Please note the film is still in production.
You can also visit the website for Miquel Garcia Borda, follow him on Twitter or on Instagram.
This interview by Joe Montague published August 18th, 2020 is protected by copyright © and is the property of Riveting Riffs Magazine All Rights Reserved. All photos are the the property of
Miquel Garcia Borda unless otherwise noted and
all are
protected by copyright © All Rights Reserved.
This interview may not be reproduced in print or on the internet or through any other means without the written permission of Riveting Riffs Magazine.