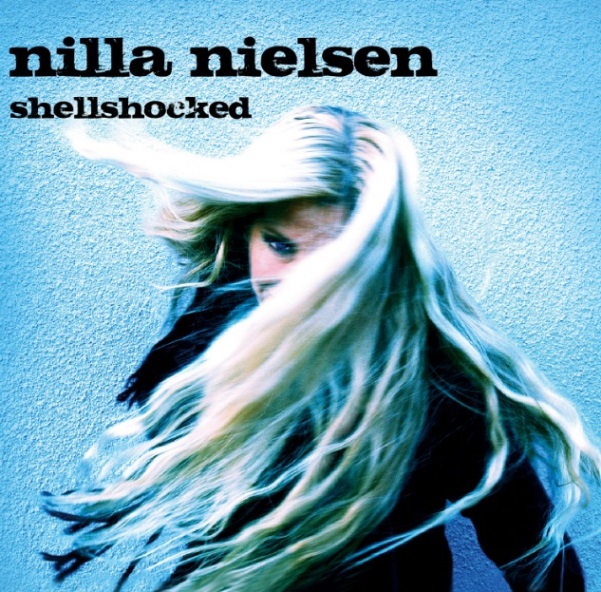 Recently, Riveting Riffs Magazine came across a musical gem that we had not heard previously, the 2008 album release Shellshocked from Swedish singer, songwriter and musician Nilla Nielsen. One of the responsibilities of a songwriter and singer is to evoke a strong emotional response from listeners and this collection of songs accomplishes that.
These songs demonstrate imagination and versatility. The hard hitting instruments and jagged pace of the vocals on "The Mister Song," remind one of early Alanis Morissette meets early Sheryl Crow. The song opens with ethereal keyboards which quickly give way to cutting guitars and booming drums, matched by edgy lyrics about experiences with men who "lie until they believe themselves," and others who simply present a façade hoping that you will buy the romantic lines that they are selling.
"Just Don't Want To Talk About It," has an easygoing melody and it is hauntingly beautiful. In the first verse one gets the sense of being lost or trying to navigate this sense of aloneness. Like an actor 'in the moment' Nilla Nielsen's vocals match that emotional void that now exists after a relationship has ended. Her lyrics "love is fragile and it bleeds," and "But I feel alone and I just don't wanna talk about it," as well as, "…is it hurting you this way?" reflect the heartbreak and asks are you struggling to deal with this as much as I am? Linnea Olsson's cello is breathtakingly beautiful as she compliments Nilla Nielsen's vocals and her acoustic guitar.
The poignant "Black Water," is drawn from Nielsen's own experience when she was on a beach on the Phi Phi Islands in Thailand when the massive tsunami hit in 2004 and she was severely injured.
Nilla Nielsen's abilities as a singer, songwriter and musician transcend musical styles, as she easily moves from blistering Rock to more of a Folk Rock like Shawn Colvin or a Neil Young "Heart of Gold / Harvest Moon," type of milieu.
Nielsen beautifully sings "Found You" and "Liquid Gold." "Found You," anticipates love that is about to bloom, the moment that you realize that this is the one person you want to spend your life getting to know. Nielsen accompanies herself on guitar, while Erik Urban is on bass, Bengt Johnson is on drums.
Other musicians who appear on the album include, Niklas Ekelund on guitar, Nielsen and Nils Erikson both play keyboards, Daniel Persson (guitar and bass), and the cellist is Linnea Olsson. Nilla Nielsen also plays accordion.
"Liquid Gold," sounds very much like Nielsen is making a statement about what we are doing to our planet and how much the extraction of and the use of fossil fuels is affecting our planet. Our interpretation of the song would certainly seem to fit with Nilla Nielsen's environmentally conscious mindset and the fact that she has previously lent her voices to those causes.
Shellshocked may have been released in 2008 by Nilla Nielsen, but the music is timeless and she continues to be one of Sweden's best kept secrets. Take time to visit her website and to listen to the songs from Shellshocked, which she has posted on her YouTube site. Check out her tour schedule and watch for a new album soon.
Nilla Nielsen has not received as much attention on the international scene as some of the other singers, songwriters and musicians from Sweden, but she should, because she deserves to be on the airwaves in North America.
This review by Joe Montague published May 28th 2016 is protected by copyright © and is the property of Riveting Riffs Magazine All Rights Reserved. Cover art is the property of Nilla Nielsen and is
protected by copyright © All Rights Reserved.
This interview may not be reproduced in print or on the internet or through any other means without the written permission of Riveting Riffs Magazine, All Rights Reserved