Pamela McNeill Arrives! "Rainy Night In Memphis" Should Be A Hit!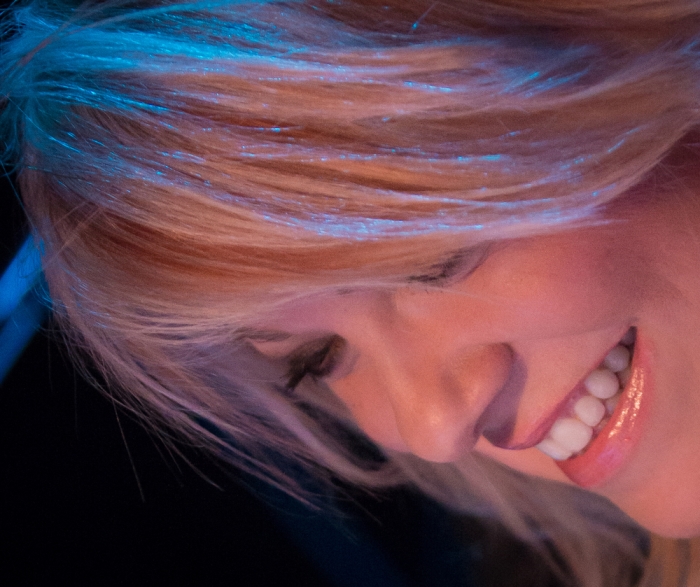 "Rainy Night In Memphis," is the best Country Music song that Riveting Riffs Magazine has heard in 2014, written and sung by Minnesota native Pamela McNeill, it has everything that you want in a song, an easy going melody that invites fans to sing along, Pamela McNeill's vocals are terrific and she paints fabulous word pictures of her hotel room, as she looks out at the city lights in the midst of a thunderstorm, while thinking of the one whom she loves. The song is from McNeill's new album Hurtsville, USA released in October (2014) on her own label SweetHeart Records. For many of the songs on this album Pamela McNeill collaborated with Nashville based songwriter Bobby E. Boyd (Rascall Flats, Alabama, Aaron Tippin, Martina McBride).
About the song "Rainy Night In Memphis," she recalls that she has been listening to her father's records from the sixties and the seventies and realized how much she loved the songs of lyricist, composer and singer Jimmy Webb whose hit songs include "Up, Up and Away," (The 5 th Dimension), the Glen Campbell hits "By The Time I Get To Phoenix," "Wichita Lineman," and "Galveston," and he wrote the mega hit "MacArthur Park."
McNeill says, "I didn't realize that I loved Jimmy Webb. Jimmy Webb is the guy. I was so inspired that I wanted to write a couple of Jimmy Webb (type of) songs and I had never been to Memphis, but I am a huge storm freak. I always love rain and thunderstorms. They give me energy and the title came to me "Rainy Night In Memphis." I started writing and I wanted to write something inspired guitar wise by George Harrison. I put the two together and I really worked hard on the whole thing. When I wrote that song I kept saying to Dugan (her husband and a musician), are you sure this doesn't sound like anything, because this is too good. I really racked my brain, but I couldn't think of anything. That song was recorded by Buffy Lawson a few years ago on Wrinkled Records. She (Lawson) used to be in the band Bombshell, a Country band. Kellie Pickler took a copy of it, but I don't think anything is going to happen with it. Everybody in Nashville believes that song is going to be a hit one way or the other. I love that song."
Hurtsville, USA is Pamela McNeill's fifth album, following, 2 Sides To Every Sky (1999), American Breakup (2002), Nightingale (2007) and Heartaches and Miracles (2010).
Pamela McNeill describes Hurtsville USA as, "I think it is (my best album yet) and it is the most coheisve. I was sometimes challenged to write a little differently (for this album). I would never have written a song like "Hurtsville, USA," if I had not come to Nashville (to collaborate). I hope that I am doing better and I hope that I am getting more interesting."
The tenth song on the new album changes the mood with the fun tune "Great Big Truck."
"I had been doing my homework listening to modern Country Music radio to learn how to write stuff that people will actually want to hear on the radio. In the process of doing so, I heard a lot of songs about trucks and hey girl get up here with your blue jeans on and sit up next to me, skinny dipping and grab me a beer. Every once in a while I like something like that, because it is fun. I like to have fun on a Saturday night and spend it with friends or whatever. I said to Bobby (Bobby E. Boyd), I want to write "Great Big Truck," because I want to write from my perspective, I want to have some fun and I want to have some levity. That wouldn't normally be me, but it was really fun.
All the girls just love that song. When we sing it live, two of my best friends sing with me and one holds up a sign that says GREAT, I hold up BIG and then my other friend holds up TRUCK and we get (the audience) singing along. It is a fun, fun moment. There is a place for that and I was like, you know what girl (talking to herself), you need to lighten up a little. It is good for me to do that," she says.
The song "Somebody Hurt You Bad," returns to a common thread found throughout McNeill's songs over the years, the subject of loss, whether it be the loss of love, the loss of health or grieving the loss of a friend. The song's tempo is slow and the mood is reflective, as she sings "Somebody hurt you bad / Somebody didn't know just what he had."
"I think I had the title first on that one. I spend so much time driving in my car and I thought there are so many times when I will look for the sad song on the radio, so I can get in that zone and think about whatever it is. My best friend does the same thing. If we are going to a gig and she is driving, I will say, can you find something (on the radio) that will make me cry. She will say okay and we do. (Editor's note: Pamela McNeill captures these moments in the opening lines to the song.)
I really like (the song), beause it is simple (It takes more than time to kill the pain / To heal a broken heart / Seems you're either alone in tears / Or closing down the bar.) It is a good heartbreak song," says McNeill.
Although, happily married for eighteen years, McNeill still has that ability as a songwriter and a singer to communicate the angst, the grieving, the heartbreak, the anger and the devastation that accompanies loss.
"Obviously I have had loss and heartache like anyone, but for some reason (she pauses) it just comes out of me (she laughs lightly). People write me letters or they come and talk to me and I hear this from them all of the time. People deal with things and they don't necessarily talk about them and you don't know what someone is going through on the inside. I have always felt like I can talk about those things and I can say those things. If it can make somebody go, oh I am not alone or it helps them through a day or they need it when they shed a tear I am okay with that. I like that about music and it is the kind of music that I like to go to in a lot of ways. I guess it is just comes out of me effortlessly and I know there are probably a lot of reasons for that.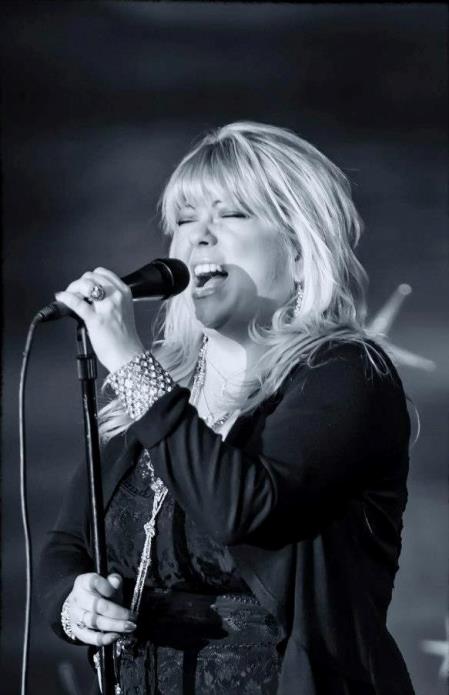 I am an emotional person. That is just how God built me. I will cry. I cry all of the time (she laughs) and I don't know what that says about me and it doesn't necessarily mean it is a bad thing. I go oh look at that and I feel everything. It is the way I am wired and I go there and I think of something. There are people who inspire me and movies or a song or something will trigger a memory and I can go there (to write or sing a song) in a heartbeat. You have to let yourself go there, because that is how you are going to get your best result I think. Let yourself break down and write that song and then you are done. Then I get all happy, because I wrote this great song and it made me cry," she says.
Pamela McNeill's story starts in Winona, located in the southeast corner of Minnesota, an area she describes as being in the "beautiful Mississippi valley region, a gorgeous place." The family home was situated between Highway 61 and the Mississippi River. Pamela McNeill and her sister grew up the daughters of Susan and Robert and she used to visit her grandmother's house nextdoor where she learned to play the Hammond organ by ear, before her parents decided to enroll her in piano lessons when she was eight years old.
She says however that the love for entertaining others happened much earlier than even that.
"It was Christmas Eve when I was three years old and I was dressed up as an angel. I had some garland in my hair to look like a halo. I was standing up there, I was singing and looking out and everyone's faces were beaming. They looked so happy and I was really happy. I thought this is what I want to do (she laughs quietly). It was right from that moment," she recalls.
Her musical tastebuds were soaked in the music her parents were listenening to, such as her mother's choices, Simon and Garfunkel, the Supremes, Bob Dylan, Elvis, Elton John, while her father leaned towards Charlie Rich, George Jones and Tammy Wynette.
"Of course when I was little I heard Olivia Newton John and people like that, but then I hear Pat Benatar one day and I went wow, I want to do that! All that we had was small town radio, so all you had was the hits. You didn't really know any exotic stuff outside of that. If you live in a big city you get lots of different radio stations, but we just had our couple of radio stations and I loved it. I wanted to rock out," she says.
McNeill performed in school plays and musicals and by fifth grade she was playing the trombone, when the band director told her that she had a nice set of lungs and strongly suggested the instrument over her desire to play the flute.
"I loved playing the trombone. It was really fun. They gave me the regular (size) trombone and I learned how to throw it (the slide) and grab it," she says.
Pamela McNeill joined her first band when she was sixteen years old, but not before an unusual encounter with one of the band members.
"I was working at the Ground Round, which is a little chain restaurant and I was dressed as Bingo the Clown. It was my first job and I had this big wig, these floppy shoes and makeup. I would blow up balloons for the little kids and sing happy birthday. This really cute college boy was playing the pinball machine. We started talking and he said he had a band. I said I want to be a singer and here I was dressed as a clown. He said we are looking for a singer and I said okay well will you let me audition? (Laughing she adds) I promise this is not my stage outfit. I went out and I auditioned and I got the gig. We would do things like Pat Benatar and "Shooting Star." It was a Rock and Roll band. We played lots of little dives every weekend. It was awesome. I was in the band for three years. We played on weekends and stuff. Then I joined a lounge band in my hometown and we actually made money playing Holiday Inns and stuff like that. I thought, I kind of like this idea. Gosh there were so many things I can't remember them all. I didn't really go to any proms or anything, because I was always playing someone else's. Actually, I think I got the better end of the deal in a lot of ways," says McNeill.
One of Pamela McNeill's first big breaks came with her first CD release, 2 Sides To Every Sky, which came out in 1999.
"I was singing a jingle for the Duluth United Way and one of the big sponsors of the United Way was Minnesota Power Company. The CEO of the power company heard my voice and he said, can we get her to do a song for us and they ended up giving me a pretty substantial budget to do my first record. I was to donate all proceeds for three years to the United Way. That was the beginning of my career. I spent four days writing songs for it. I recorded a couple of outside songs, which I don't normally do and I co-wrote with a couple of people.
I had my first album and that album got picked up by the Nashville United Way and pretty soon my band was flying all over the country playing for different United Way events. We even played The Staples Center for their national convention. I got a lot of fans rather quickly. I think it sold about ten thousand copies. That is how it all started. There were all kinds of songs about loss, dealing with loss and asking for help. It was a really beautiful album and I need to try and make it available (again), so people can get it. There are some songs that I am really proud of that were on that album. There was everything from the woman who deals with abuse to a song called "Child," which is about finding hope, seeing the hope that children have and finding that in you. There is a song called "Let The River Come to You," which is about not being afraid to ask for help if you need it. There is another song called "You Will Love Again," which is a fan favorite. I am really proud of that album. It was a really great start to my career.
With the release of Hurtsville, USA Pamela McNeill has sent a very strong signal to the Country Music scene that she has arrived. Start writing and phoning radio stations and tell them to play her music, because good music deserves to be heard and Pamela McNeill's music is very good.
Please visit the Pamela McNeill website Return to our Front Page
This interview by Joe Montague published November 26th, 2014 is protected by copyright and is the property of Riveting Riffs Magazine © All Rights Reserved. All Photos courtesy of Pamela McNeill and are
protected by copyright ©, All Rights Reserved
This interview may not be reproduced in print or on the internet or through any other means without the written permission of Riveting Riffs Magazine, All Rights Reserved