Rich Spina If You Speak I'll Hear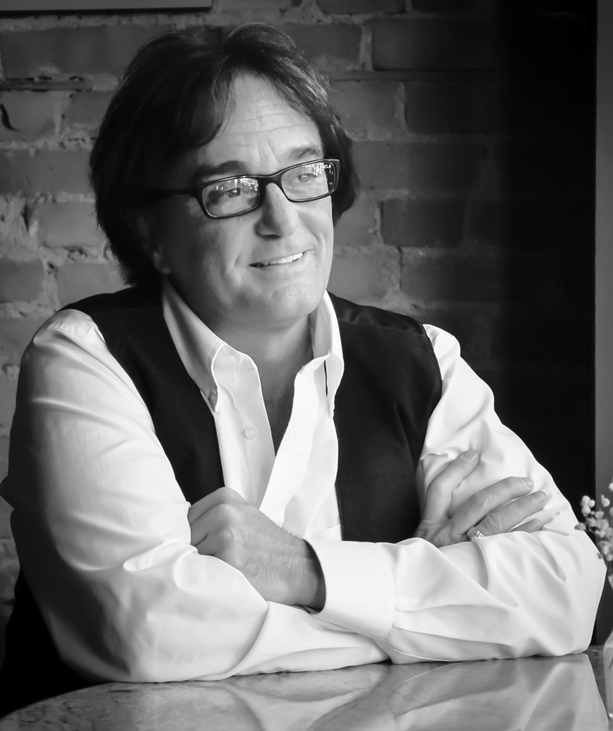 Rich Spina (pronounced spee nah) earlier this year (2015) released Silly Melodies & Soliloquies, a solo album comprised of twelve songs, eleven of which were written and arranged entirely by him and the third track "The Fire," was a co-write with Cindy Smart. Those who live in Cleveland, Ohio may recall the teenage Spina bursting onto the local music scene and fronting a couple of bands, the most notable being Love Affair, which enjoyed some success with the song "Mama Sez." When Love Affair disbanded on amiable terms, Spina put together another band, Richard & The Heartbeats, whose song, "Somebody Loves You," was a national pick by Billboard Magazine. Those who are aficionados of the 1960s music scene may recognize Rich Spina as the former keyboardist and music director for Gary Lewis & the Playboys for eighteen years, before he started touring with Peter Noone of Herman's Hermits. Spina's songs have been recorded by artists such as Billy Hufsey, Gary Lewis and Sonny Geraci (The Outsiders – "Time Won't Let Me," and Climax – "Precious and Few"). In addition he has produced Billy J. Kramer, Mark Lindsay and others.
"It took much longer (to complete) that the album should have taken, because I was doing it in between my touring. It took me a year or a year and one-half to get the album done and I was knocking off songs whenever I could. I was purposely putting a collection together that was a little more adult. In other words, I stayed away from my Rock side on that album and I was keeping it more Pop. In fact, that was the only thing I was thinking about when I was putting the record together. My joke was the first nine songs took a year and two months and then the last three songs I did in a couple of weeks, because I was so focused. I just set everything aside and I got it done," says Rich Spina.
It is interesting the pathway that songs sometimes take, before people finally hear them. Take for instance the beautiful and romantic first song on the album "If You Speak (I'll Hear)," which Rich Spina originally wrote for Sonny Geraci to record. The song is a tender love letter, but it is more than that it is about trying to win over the trust of someone who has their guard up. It is about seeing the hurt in someone else's eyes from something in their past that makes it difficult for them to open their heart again. Rich Spina's phrasing is genuine and "in the moment," and his vocals are good. Although, not credited in the liner notes, we can reasonably assume he is accompanying himself on the keyboards, while Billy Sullivan on guitar demonstrates that he knows how to accompany and not steal the spotlight from the singer. Sullivan also contributes some good background vocals. If this song was being released by anybody other than an independent artist it would be a # 1 hit song and it is too bad that commercial radio does not allow artists such as Rich Spina and songs like "If You Speak (I'll Hear) occupy their rightful spot at the top of the charts.
About the song Spina says, "was trying to get a different version than how males are typically perceived, because there are a lot of guys out there that that is the way that they look if the woman gives them a chance. That is the way they think. So often when you are a songwriter you may hear a song in your head, but it becomes something different when it is done, but this is the way I heard the song in my head. Even the way that I did the vocal it was almost like I was singing in her ear. Everything came out the way that I wanted it to come out in that song."
The third song from Silly Melodies & Soliloquies, "The Fire," is also a keeper.
"The song was written with Cindy Smart. She was a girlfriend from years ago. She had these lyrics and I think the only words I had was about burning up and like heat from the fire, but the rest of the words were all hers. I said I can put music to this and that is how I wrote "The Fire." That song out of all of the songs on the record is probably one of the oldest ones that I never did anything with. I wrote that song when I was still in Love Affair. It would never have been a Love Affair song, because Love Affair was a Rock band and I forgot that for a bunch of years that I had written it and then when I was listening to songs with Sonny he said how come you never did anything with that song? I said I forgot. Sometimes I do songs and I demo them up and I just put them away. He recorded it as a duet and I decided with this record I wanted to have my version of it," he says.
Life began for Rich Spina in Cleveland, Ohio late in the fall of 1955. He was the younger of two sons born into a blue collar family. Although, neither of his parents was a professional musician or singer, they did encourage his interest in music.
"I was playing all of my parents' records, because I just loved music. There is a picture of me that I am still trying to find and when they bought me my own 45 player, because I would listen to anything that came into the house. I would listen to my parents' Tony Bennett and Frank Sinatra and all of that stuff. My dad had a friend who owned Cadillac Music and they stocked all of the juke boxes around town. Anytime that they pulled (records out of the juke box) my dad would come home with boxes of 45s. I would go through them all and I would discover different fifties artists like Freddy Cannon. I would listen to records when I was five, six and seven years old. Then of course I knew what I wanted to do the day I saw The Beatles on the Ed Sullivan Show. In fact, I think all in the same week I saw The Beatles on the Ed Sullivan Show and I saw the Elvis Presley movie, Follow That Dream and from that time on all that I wanted to do was to be in music.
I remember that as being a moment (The Beatles on the Ed Sullivan Show). I remember sitting there as a family and watching them. It was funny, because I remember my mom was noticing how cute Paul was and dad was going, it's good, but where will that music be in five years? (He laughs) I still remember the conversations," he says.
Rich Spina takes a look back at that now inspired boy, "In the second and third grade I started playing clarinet and then when I was in the fifth grade my parents got my first guitar. Keyboards was the last instrument that I learned and it is funny that is how I have been making my living for years. I started playing acoustic guitar and I think I wrote my first song for an English project in the eighth grade. It was a horrible song. I got an A on it for the project, because it was actually a written song. It was called "Flower Garden," and I don't even remember the words to it.
I far more remember the first real song that I did, which was called "Stuck On You," because some girl broke my heart, so I sat and wrote it. That was at the beginning of the tenth grade. By the end of the tenth grade I already had twenty or thirty songs. I wrote the lyrics and the music. That is what eventually drove me to the piano, because I was just writing everything on an acoustic guitar and there was a piano in the house that my brother had originally played. I figured out where middle C was. I am still self-taught. When playing the piano I started hearing other instruments. I started hearing the way that I wanted the song to go and quite frankly I became a better songwriter. There were songs that I called keepers at that point. I wrote twenty or twenty-five songs throughout tenth grade (he starts to laugh) and maybe three of them were good. I heard the Carole King Tapestry album and I absolutely fell in love with it and I started in earnest teaching myself piano.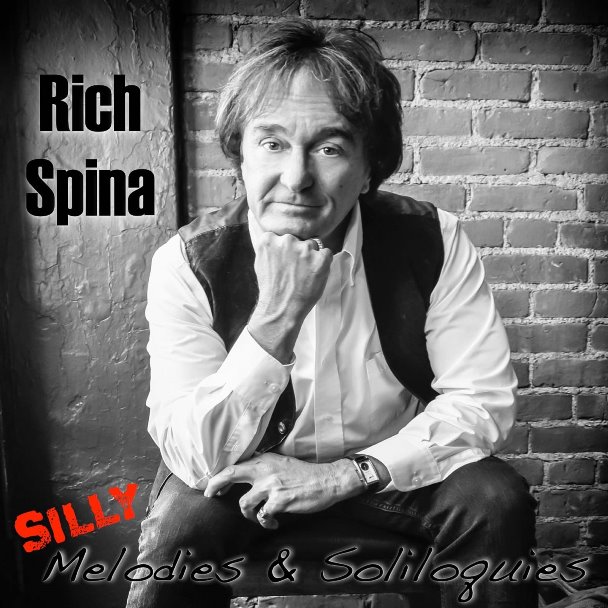 When I got into high school I was in a couple of different bands and I was always the youngest. I was fifteen when I was in my first band. There is a funny story with that and I still have the contract from my first professional gig. I was the youngest in the band and I still have the contract. I was paid $10 for the night, plus dinner. We were playing in downtown Cleveland and so it was a big deal. I call that my first really professional gig and I was in the tenth grade at that time. It was in 1971.
That band was called Stonehill and it was really the keyboard player's band. We really did a cross section of everything that was going on then. We did some Led Zeppelin. In fact, that is how I got into the band. I saw them at some Spanish club dance for my school and after listening to them I said you guys need a singer. They thought I was some smartass punk when I said that and so they said do you want to get up and sing with us now? I said ya'. They played "Whole Lotta Love," and I sang "Whole Lotta Love." Then I was in the band and I was with them for about a year and one-half or two years.
Then I put together a band called Ecstasy and that is when I met three of the guys who (eventually) became Love Affair. They were in a band called Skyport and when I joined the band they renamed it Stairway. It was funny, those guys were always forward looking and it was good that I got with them at that time, because I was always in the moment. I just wrote songs and I wanted to have a band and to play. Those guys were always thinking. None of them had written and they saw that I was already with a band that was playing all of my originals, so they were interested for that reason. Also, I had a big female following and they liked that too. That really set the plate for the rest of my career.
We played bars for two years and then I started adding original songs and we started performing more like a concert band as opposed to a bar band. It was at that time that we renamed ourselves Love Affair. That happened in 1976. By 1980 we had our first record deal.
The band was very successful in Cleveland. We also toured Canada. Even though our albums were only out on imports, we had built a following playing up in Canada. We would be up there touring for two and one-half to three months. We signed our first record deal in January of 1980.
We had a regional hit, but it was also a hit in other parts of the other country, "Mama Sez." Our problem was the song didn't hit in all parts of the country at the same time. We must have sat bubbling under on Billboard for months. It went to number one here in Cleveland and the surrounding areas and then when it was coming off the charts there it was on the charts in Florida, but we never got the impact in New York or L.A. off the record.
That is what started us touring and we would be doing tours around the country and then there was some connection with our agent to get us up into Canada. When went into Canada, we became successful there in the clubs doing our material and we had a good following between Ontario and Nova Scotia. We did our last tour there just before the band broke up. It was one of the things that we planned when we knew the band was folding that we would do one more Canadian tour. We broke up in November of '84," Spina says.
Next Rich Spina put together a band called Rich & The Heartbeats. The band recorded an album and he recorded a single. There was almost a record deal with Atlantic Records that fell apart at the last minute. Spina released the single "Somebody Loves You," and in November and December of 1986 it peaked at # 3 on the local charts and that was the same song that received mention from Billboard Magazine, as a recommended pick.
Again, another record company came calling, this time it was CBS Records and once again heartbreak struck, as that deal fell through.
"I couldn't create that kind of buzz again. I was a little bit lost as to what I was going to do next. I was thinking about moving to Nashville and just playing at a piano bar. That is when I saw myself as a songwriter. Then I got a call from the manager of Gary Lewis & the Playboys about putting together the new Playboys. That would have been November of '87 and I was going to do that and just do it for a year. I had been blessed, because for the last seven years I had made my entire living off of original material. It was tough. You are dependent on your next record deal. I was already thirty-one, getting ready to turn thirty-two and I felt that it had to be a little bit easier. I knew that I was good. When that came around and I became Gary Lewis' musical director all of a sudden my heroes were becoming my friends.
I liked that position and I ended up making it a career. It really got solidified when one of the artists from the sixties Sonny Geraci whom you may remember from the Outsiders, "Time Won't Let Me," and then he was with Climax and he had "Precious and Few," and who was from the Cleveland area (spoke to me). He looked at me and he said Rich don't get me wrong, because I have always loved you as a singer and as a frontman, but there are a lot of great singers and frontmen. I love you as a songwriter too, but when you are a musical director you give 110% of yourself to somebody else and that is rare. In my opinion you will be able to do that for the rest of your life. I thought about it and I said he is right, so I redirected my career. I didn't stop writing and I didn't stop doing things, but I redirected my career," he says.
We realized some of our readers may not know what the role is of a music director, so we asked Rich Spina if he would take a minute to help our readers gain a better understanding.
"With Gary Lewis we put together a new band to go on out. I rehearsed the band and I made sure that it was playing the songs correctly. A big thing with us was the guitarist Billy Sullivan and I we were such lovers of sixties records and sixties 45s that we wanted the songs to sound like the records. They loved the fact that we loved doing the songs the way that they were. They had gone through musicians that were kind of unplugged from other people's songs. They were great musicians, but they (sometimes) thought they had a better way of playing the songs. We always liked playing them like the record and so the band became pretty well-known," he says.
The Gary Lewis & the Playboys band gained such a good reputation that they found themselves backing up artists such as, Mark Lindsay and Mitch Ryder, because they played the songs the way that the records sounded.
Continuing with his explanation, Spina says, "That is what led to my long running career and that is the best way to describe what a musical director does. The star is going to come to you if there is a problem with the way the music is being played. He is not going to go to anyone else in the band. It has led to a whole new career and I was with Gary Lewis for eighteen years and during that eighteen years I backed up for numerous other people. I left in 2004 and then in 2005 Peter Noone called me and I went to work for him.
Herman's Hermits passed the Beatles for me and also I was a frontman and a lead singer and Herman's Hermits had a frontman (Peter Noone). When I first went to work for Peter I had already known a bunch of these sixties artists and I had known Peter since '88, but I was still a little bit nervous, because I had never lost that big fan thing from when I was young. I really believe that they belong in the Hall of Fame, because the other thing that you notice is they were the first British group that sang British. The Kinks you didn't hear his accent until after they had their first hit. They were singing like Americans and the (Rolling) Stones were singing like Blues singers. They (Herman's Hermits) were the first ones and I consider that to be important. It seems to be overlooked by everybody. They were all trying to serve up their music as American as possible. At least, melody wise and singing wise. When you first heard those Beatles interviews and all of a sudden when you heard them talking in an English accent then an English accent became the hippest thing in the world. Herman's Hermits came in and they were singing with English accents.
Nobody works as much as Peter (Noone), because he is such a great entertainer. His voice sounds just like the records still. He is a very young 67. He was fifteen when he had his first big hits and he was just twenty-one when he had his last big hit with "There's a Kind of Hush."
He is still very much in shape and very much all over the stage. He is an unbelievable entertainer."
Rich Spina made his mark as a young musician, singer and songwriter in Cleveland and he has received accolades from some of the music community's best for his skills as musician, music director, producer, songwriter and singer. He has a terrific album out Silly Melodies & Soliloquies and as we get set to publish this interview, here in the northwest there is a bit of a chill in the November air, there are visions of fireplaces aglow and perhaps snuggling with that someone special, while listening to some very good songs, including a couple of special love songs that speak to the heart.
You can visit Rich Spina on his website and you can also follow him on his official Facebook page. If you live in the Cleveland area keep your eyes on the local papers, because Love Affair will be performing a reunion concert.
#RichSpina #SillyMelodiesandSoliloquies #HermansHermits #MamaSez #ClevelandMusic #RichSpinaMusic #Sonny Geraci #RivetingRiffsMagazine
This interview by Joe Montague published November 7th, 2015 is protected by copyright and is the property of Riveting Riffs Magazine © All Rights Reserved. photos courtesy of Rich Spina and are
protected by copyright ©, All Rights Reserved
This review may not be reproduced in print or on the internet or through any other means without the written permission of Riveting Riffs Magazine, All Rights Reserved