"I really am pleased (with that album). It was a neat experience. I had never done a solo record. I had always focused on Poco records and in 2013 and 2014 I was thinking about retiring and just doing things that I enjoyed, fun shows with friends and that kind of stuff. Jimmy Messina called me, and he said I have five or six shows on the west coast, and it would be great if you came out and played with me. We did old Poco songs and it was a fun thing to do.
We were doing a show in California and this guy Kirk Pasich came up to me afterwards and he said have you ever thought of doing a solo record? I said not really. The opportunity has never presented itself. He said, I have a label Blue Élan and we would love to have you make a record for us. I thought about how everybody who has ever been in Poco have done solo records, Paul Cotton and Richie Furay, Timothy B Schmit and Randy Meisner. I thought it might be an interesting thing for me to do at the end of my career. It was the best way for me to illustrate my part in the sound of Poco. If you listen to Richie Furay's records you can hear what he contributed to the band and the same with Paul Cotton (and the others). They all have their style and their songs. It was a chance for me to show what I brought to the scene. I thought it was a really good challenge at that point in my life."
Continuing to talk about the album he says, "The first song that I wrote was "Waiting for the Sun." After I wrote it, I called Kirk and I said listen let's do this record.
We live in a cabin or a log home in Missouri in the Mark Twain National Forest and it was the perfect environment to start writing songs and to make an album that I could be proud of.
We have a beautiful place that overlooks the park and the river. I get up at five in the morning and I watch the sun come up. I started working on songs. I had a cup of coffee, a legal pad, a pen and a guitar. "Waiting for the Sun," is about writing the album. It is about watching the sun come up and having the music come through me at the same time. (He quotes some of the lyrics and they give you a perfect picture of what he was doing and experiencing on those mornings). I think if anybody listens (closely) to the album and if they look at the different solo records and then my solo record, they can see the part that I played in the history of Poco."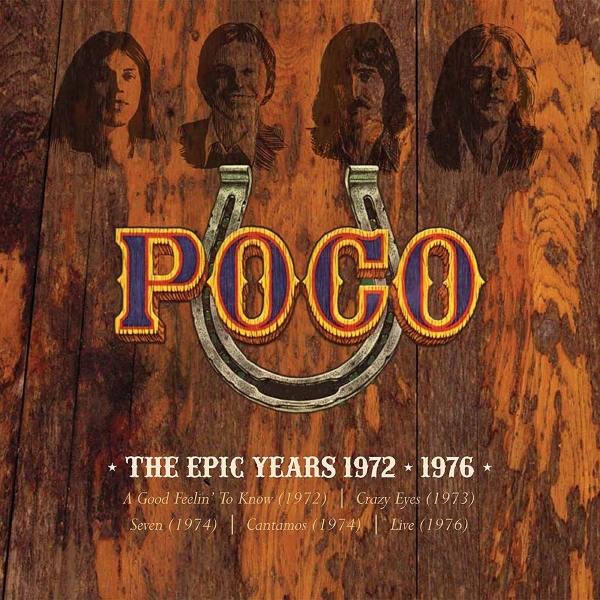 There are a lot of memories and one is left with the impression, while talking with Young that most of those memories are cherished ones. He is however, not shy about talking plainly and in a very straightforward manner about some events, all of which are being captured in the book he is writing titled Snapshots.
"The book isn't out yet. I am still working on it. I was in a unique situation in the seventies, because Rock and Roll wasn't as sophisticated as it is now. We would rent a floor at the hotel when we were on tour with YES or someone else. That is pretty much what everybody did. Everybody would hang out. I hung out with Janis Joplin. It was a lot more intimate and there wasn't security. Everything was so different than it is now. I have a lot of experiences like when Elton John opened for us and the interaction with Elton then and later on in Europe. We played the last shows with Janis Joplin, before she died. She was under sad circumstances, before she O.D. There are stories about Joe Walsh and the Eagles and when they were opening acts.
I have read a lot of bios and it is amazing to me how wrong people can remember things and how confused they can be about things. I am going to lay down what really happened, because I was there.
What happens a lot of time with journalists is somebody who wasn't there will say something, and it will be printed. Then it is picked up by another journalist and pretty soon people think it is the truth and it is not. It is really frustrating to me, because I was there with both feet on the ground. I see it all the time. I see bios on all kinds of people, like Ricky Nelson. I was there and they were friends. I know (what is reported) is not accurate. These stories get passed on until people think they are true, I guess.
I am writing the book, so I can at least tell my side of the story. Everybody sees it in their own light. I have a really good memory and I think there are some interesting things to be said about David Geffen and Clive Davis and Bill Graham. I have a whole different perspective about those guys than (that held) by the people who like to glorify them. I am going to get a lot of flack I am sure, but I want to tell my experiences.
There are some great and rare stories like going to Disneyland to see Buck Owens with Gram Parsons and running into Johnny Cash backstage. It is interesting, because I have heard other people tell that story and they weren't there. It is a weird world.
It has taken a lot of time (writing the book), ten years, because I want to get it right. During the Corona Virus (2020) when I have all of this time off, I am going to finish it," says Rusty Young.
Acknowledging that some of the chapters in his book are quite short, he says, "Yes that is true. I am integrating stories, because when I read all of these bios and I read about Keith Richard's childhood, I don't really care. I want the good stuff. I am integrating stories about growing up into stories that relate later in my life in the seventies, eighties and nineties.
It starts off in Laurel Canyon in Richie's little cottage that he had there in 1968 and at different points when there is something relevant, I will go back to (my childhood).
I started playing in bars in Colorado when I was ten years old. I played in church and I played in bars. I played in a Southern Baptist church where they weren't allowed to applaud or smile or dance and then I would go up into the mountains of Colorado and play at the Pine Lodge, where everybody was drunk, and danced and had a good time. In one day, I would experience it all.
There was a journalist who wanted to know the roots to the song "Legend," from our Legend album. It is a story about when I was a kid and I would go to my great-grandparents' ranch in southern Colorado. There was a ghost town from the 1800s on their ranch. That is where the song comes from.
A journalist wanted to know the roots to the song "Legend," on our Legend album. It is a story I can relate, because it comes from when I was a kid. I would go to the ranch my great-grandparents had in southern Colorado. There was a ghost town, from the 1800s on their ranch and that is where that song comes from.
All of my relatives lived in Colorado and they had lived there since the 1800s. They were the second biggest sheep ranchers in the world. The first was in Australia. It was a pretty colorful past with stories of sheep ranchers and cattle ranchers fighting. By the time I was a teenager the ranch was shutting down. We would go there every summer for a couple of weeks and stay in a cabin. We would fish and horseback ride. My great-grandfather showed me the ghost town. It had one main street, a hotel and a saloon. It had been abandoned for 100 or so years. My great-grandfather was quite a guy. He had a horseshoe ring and when I was a little older, I had a horseshoe pinkie ring. It was a really cool family history."
You cannot really cover the entire history of a band in one conversation, so we asked Rusty Young to give us a brief guided tour through the five decades of Poco.
"There was the early band and we had the concept of combining Country and Rock. The first time that we explored that idea The Troubadour stage exploded. Everyone was jumping on the ship Jackson Browne, Don Henley and Glenn Frey were all there every night that we played. It was exciting. It was a great band.
It would have been a whole different story if Richie hadn't fired Randy. When he fired Randy, Clive Davis freaked out, because he had just signed the band and then somebody was fired out of the band. That killed the momentum. Then Timothy came in and he is one of the nicest guys on the planet and he did his best to fill in for Randy. He is obviously a very talented and gifted guy. We rolled along until Richie and Jimmy got into it and then Jimmy left the band. We got Paul Cotton, which put us on more of a Rock and Roll trajectory. My favorite band was the first band with Randy.
The second Poco band was in the seventies with Timothy Schmit and Paul Cotton. That was a really good band. I enjoyed it a lot and we made some really good music. Richie fired himself after that. I guess there was nobody else left to fire. When Richie left the band and it was just Timothy, Paul and me that was a fun band too. The issue then became proving we could be Poco without Richie. Poco wouldn't have started without Richie. He had the star power, and everyone wanted to see what he was going to do. Without Richie it wouldn't even have got off of the ground. When he left, we got a whole lot of flack from people going how can you go on without Richie? David Geffen thought if Poco ended that Richie would carry all of the fans with him and that was in '75. That was a really tough time. We survived and we got through it. Timothy has a great voice and Paul was a powerhouse. It also left room for me to be able to write songs. Before we had three songwriters and we didn't need a fourth, but when Richie left, I could fill in as the third songwriter.
It was a blessing for me to have a chance to put songs in. One of the first ones was "Rose of Cimarron," which I am incredibly proud of. I love that song.
Jimmy (Messina) was married to Jenny Sullivan whose dad was Barry Sullivan. She was a daughter of a movie star. We had this friend through Jimmy and his name was Stuart Margolin who was Angel on the Rockford Files. He was James Garner's sidekick. He did a lot of things. He produced commercials for TV, and he produced records. We became friends.
We (the band) were at a hotel and there was a rack of brochures and one of the brochures had on it Rose of Cimarron. It described this place you could visit that was the home of Rose of Cimarron. I grabbed that and I thought Rose of Cimarron were beautiful words and they should be a song. The first thing I thought of was the Sons of the Pioneers, which was Roy Rogers' first band. I grew up with that music. They were (like) the original Crosby, Stills and Nash with three-part harmony and beautiful singing.
I thought what if you took the Sons of the Pioneers and those lyrics but gave them Rock chords and you did not go back to all acoustic guitars and shakers. I was vaguely working on it and Stuart called me up one afternoon and he said he was producing an album for Roy Rogers. Do you have any songs that you think might work? The light bulb went off and I said I think I have the perfect song.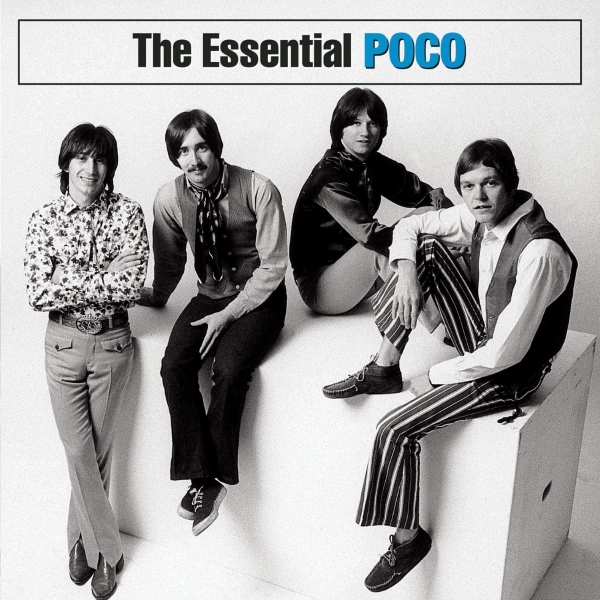 I went down to the RCA studios and I met with Roy and Stuart. I played "Rose of Cimarron," for them and they liked it a lot. I was a huge Roy Rogers fan growing up.
I gave them the song, but for some reason they decided they couldn't do the album. Poco was ready to do another album and I didn't know if it was right for us or not. I played the songs for the guys and everybody loved it, so it became the title tune for that album. It is the most recorded Poco song in our catalogue. During that time the record labels thought if The Eagles were that successful sooner or later Poco is bound to break through.
We made records and we had great tours with YES, Elton John, Marshall Tucker and with some of the combinations you would expect. Things were going great and then in '78 The Eagles lost Randy and they called Timothy and asked him to join The Eagles. Tim called us and we said absolutely you can't pass up that chance. You have our blessing. He left to join The Eagles and then George our drummer decided to leave at the same time, and he left to play with The Byrds. There was just Paul Cotton and I left.
The label was going to drop us. We had already been working on songs for a new album and we were working on getting a new rhythm section. We were rehearsing and management came down, so we played a couple of new songs for them. When the label called and said they were going to drop Poco our management said you might want to go down and check out the new stuff. The label (guys) came down and we played some new songs for them "Crazy Love" and "Heart of the Night." The minute we played "Crazy Love," they said we think you should go make a record. "Crazy Love," kept the band going, because otherwise it would have ended there for sure.
"Crazy Love," was # 1 on the Billboard charts for six weeks and in the top twenty on the Pop charts," he says.
There was a lot of resistance from the label about releasing "Crazy Love," in November, but Poco pushed for the song to be played on radio during the leadup to Thanksgiving and Christmas.
He explains, "There are always rules in the music business. They told us we couldn't release a record in November, because all of the radio stations were going to be playing Christmas songs. We would not be able to get on the playlist. We were ornery enough that we said no it is time for this to come out.
I was thinking if nobody was releasing anything new, because of Christmas the competition is not going to be that great, so it might be the best time to release a single. It turned out it was. It turned everything around. Poco had its first gold record, its first Platinum record, first number one record and the ironic thing is I wrote it and I sang it. Until that point, I had not sung in the band. I had not written in the band. I just played banjo, dobro, mandolin and steel guitar. That was my job in the band and we never had a hit. When I started writing and singing, we had the first giant Poco hit. It was so ironic, because we had all of these great guys in the band Randy, Jimmy, Richie and Timothy (he starts to laugh lightly) and we never had a hit until they were all gone. Life is crazy. God has a sense of humor."
The future looked bright for Poco with the success the Legends album was enjoying it got the band into bigger venues and performing bigger concerts.
"The problem was the music business and right when "Crazy Love," peaked the label that we were on ABC got sold to MCA (later morphed into the Universal Music Group). The next week everything stopped. The record stopped going up the charts. MCA killed it. All of the record stores that were still alive in 1979, apparently hadn't paid their bills and so MCA stopped shipping records to the places where people went to buy records. Everything on the label died.
Everybody bailed on MCA except us. We stuck with them, but they killed that record. Any momentum we had was gone, because of the way MCA dealt with the ABC catalogue that they purchased. We did really well for a while and then it leveled out. They stayed interested in us for a couple more records.
In the seventies and mid-eighties, we just went out and played music for people. We had fun.
From the mid-eighties until '88 Richie Furay got hold of me and he said wouldn't it be great after all of these years if we could go back and do a record with the original five guys? I thought that was a great idea. I was getting tired of what we were doing. We recorded the Legacy album, which I dearly love. I think that record has been overlooked. It is a very important record. It was Jimmy Messina, Randy Meisner, George Grantham, Richie Furay and me. In 1989 it went gold. The song that I sing "Call It Love," went into the top twenty. If you listen to that record you can hear Randy, you can hear Jimmy, you can hear Eagles, you can hear Loggins and Messina and you can hear Buffalo Springfield. With me you hear the straight ahead Poco thing. We were all in one band and on one record. I still think that was a historic record. It is a really important record in the scheme of American music.
I received a call from our previous management who told us there were a lot of calls for Poco to do more shows. I called Paul Cotton and asked him if he want to do more shows and we started again. Paul is a great musician and a great singer, and it was a pleasure for the two of us to be back together. That went on for a long time. People come and people go and (eventually) Paul left the band and I continued on until now.
Jack Sundrud has played in Poco since 1985 and he has been in Poco longer than all of the other guys combined. We have Rick Lonow playing drums and he was in The Flying Burrito Brothers. He was one of the writers on "Call It Love," our big hit on the Reunion album," says Young.
In addition to being inspired by that ghost town on his great-grandparents' ranch, on the paternal side of his family Rusty Young has those musical notes in his genes.
"My (paternal) grandfather played trumpet in big bands. I have a picture on the wall of him in a big band. He used to play at the Waldorf and places in the Colorado Mountains back in the thirties. Back then they would have shindigs for rich people up in the mountains where pretty much anything goes.
My grandmother was a redheaded piano player. She was a hottie. She would play at movie theaters for silent movies. I credit her for a lot of the writing genes that came my way. They didn't have music, but they would just tell the piano player to play what they felt as the film was playing. They had a place on the piano where you could also drop a tip in. That is what she did, before my dad was born. She was creating music and that is exactly what she passed on to me," he says with a smile in his voice.
They hadn't invented pedal steel in 1952. It came later in the fifties. It began playing a lap steel guitar. Happy Logan's was the big music store in Denver, Colorado in the fifties. They had these big music classes and if you were going to learn to play guitar the first thing, they gave everybody was the lap steel. You took lap steel lessons for six months and then you would move into a standard guitar. I think it was that way just so they could sell you two guitars instead of one. I remember sitting in a classroom with thirty other people and playing our weekly lesson from the sheet music. If you did well, they had stars, red, silver and gold. I kept playing the lap steel even when the pedal steel came out. Then the folk era hit, and I learned to play the banjo and I learned to play the mandolin," he says.
Young recounts his first musical performance as a child, "The first time (I performed) was at Judson Baptist church and I was probably ten years old. Even at ten I was kind of a prodigy on the steel guitar. I remember most of the training that I received at Judson Baptist, because it was perfect for a career in music. With the Southern Baptists if you danced that was the sign of the devil. You couldn't applaud and couldn't smile. You had to totally act like it didn't happen. They would call me up and I would walk up to my double neck steel guitar and play some Gospel song. I was really nervous in front the congregation and when I finished the song, I would make that long walk back to my seat and no one would smile or applaud. I received no recognition at all. That was the perfect way to learn the music business. Now when that happens it doesn't bother me."
Russell "Rusty" Young acquired his nickname when he was in the third grade, "There were four (boys named) Russell and my real name is Russell. The teacher went to each one of us and said, you will be Russ, you will be Russell and I had red hair and freckles and she said for now on you are Rusty."
Now he is also a part of a music legend, Poco.
#PocoMusic #PocoBand #RustyYoung #RivetingRiffs #RivetingRiffsMagazine #PocoRustyYoung #CountryRock #LegendaryBands #RandyMeisner #TheEagles #JimMessina #LogginsAndMessina #PocoInterview #RustyYoungInterview #MusicInterview #MusicLengendInterview #GhostTowns #ColoradoGhostTowns #PocoMemories #RustyYoungBook #PocoAlbums
This interview by Joe Montague published July 27th, 2020 is protected by copyright © and is the property of Riveting Riffs Magazine All Rights Reserved. All photos are the the property of
Rusty Young and Poco unless otherwise noted and
all are
protected by copyright © All Rights Reserved.
This interview may not be reproduced in print or on the internet or through any other means without the written permission of Riveting Riffs Magazine.