Interview with Sally Stevens Part Two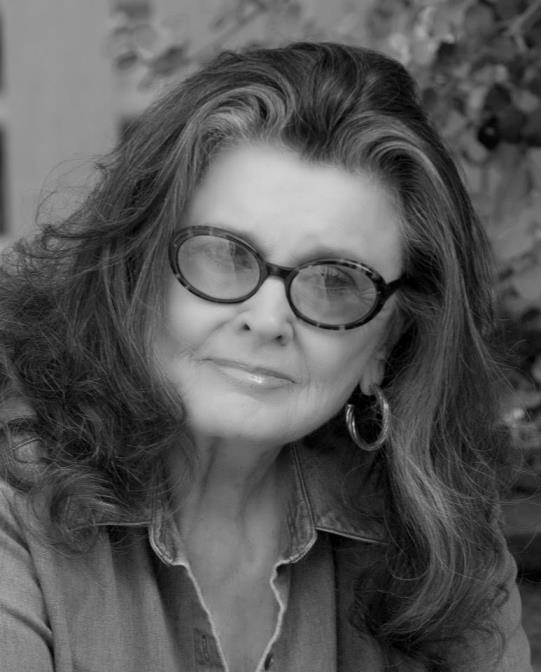 In this the second part of our interview with Sally Stevens we take a look at her role in the motion picture and television industries and how she has impacted the music that accompanies the scenes on the screen.
Sally Stevens recalls when she first started working on films, "The first film that I worked on was How The West Was Won (Released in 1962 - starring Debbie Reynolds, Henry Fonda, Gregory Peck, James Stewart, Eli Wallach) and I was still pregnant with my daughter. It was a rare experience, because it was the first time that I was on a movie lot as an employee. The vocal contractor who put that choir together was someone that my step-father knew and they must have just been short a soprano or two or something. I was referred to him and I got to be a part of that choir.
In those days the process for recording was different. We were there live with the orchestra and that didn't begin to change until the late seventies or early eighties maybe. (Often) when I worked on films we were live with the orchestra. Then the technology started to change and they would record the brass, the strings, the rhythm and everybody separately and the choir would come in afterwards. We didn't get to work with all of the guys that we knew as often. That is still the way it is now, it is rare that you get to work with the orchestra.
In the 1960s, I worked on The Sound of Music and Doctor Zhivago. Lalo Schifrin started doing a lot of film scoring around that time during the late sixties and into the seventies (note: In addition to his work in films Lalo Schifrin also composed the musical scores for the following television programs, Mission Impossible, Man From U.N.C.L.E., The Big Valley and Mannix). I don't remember how it happened, but I must have been on a session or something and the contractor had me do a solo and Lalo liked the sound. I did solo work on the score for Dirty Harry (score written by Lalo Schifrin). It was just a breathy kind of vocal that you worked in with the instruments. I did vocal work on several more of Clint's films, The High Plains Drifter and several of his early films.
I did a solo for Lalo for a film called The Fox and I did solo cues all through the film Klute for a composer named Michael Small. I say that was my heavy breathing period, but the sound was just a very breathy vocal sound. It was just in fashion I guess at that moment."
For the first twenty years that Sally Stevens worked on films she did so as a singer and she explains why she waited to get into the contracting side of the business.
"When I was working as a singer I pretty much came in with blinders on. I thought, I am not supposed to speak to anybody and I am just supposed to look at the music and sing. I never wanted to be a contractor, because I figured if I was a contractor the other contractors wouldn't like me and there would be all of that political stuff, so they wouldn't hire me. Now when I look back at it, I was not as aware of what was going on around me as I wish I had been. I didn't know the names, I didn't know the players," she says.
Good fortune smiled upon Sally Stevens in 1968 when she started performing in concerts with Burt Bacharach, something that remained a part of her career for the next decade. During that time she also did some solo vocals for the film Butch Cassidy and the Sundance Kid, which won the Academy Award for Best Original Screenplay when it debuted in 1969. Bacharach composed the score for the film.
She talks about her association with Burt Bacharach, "He (Bacharach) did his first concert as an artist on the west coast in 1968. Jackie Ward put the group together and The Carpenters were our opening act for that concert in San Diego. He asked me to go on the road with him after that, but I wasn't able to that, because my dad had a mini stroke and he was going to have surgery. I just had to be there. A couple of years passed and I ran into Burt at the Grammy Awards and I said if you ever need a replacement or you need to make a change I sure would love to travel with you. I did end up going on the road with him after he did Lost Horizon (1973). It wasn't constant, but we would do two weeks in the spring in Vegas and two weeks in Tahoe or we would do maybe a couple of weeks on the east coast. At one point we did a show that was broadcast on television from Calgary, Canada. We did a couple of weeks in South America, a couple of weeks in Australia and in the Phillipines.
By that time I had gotten really lucky with my singing and I was very busy doing jingles and record dates and all of that. The main contractor at the time here in town was a man named Ron Hickland. He was wonderful and he was doing everything, but he would get really annoyed with me when I would go out of town with Burt, so he would kind of punish me for six weeks when I came back and he wouldn't call. Then things started getting a little shakey and he found a couple of people that he liked who sang lead.
By 1978 or '79 things were really starting to slow down for me up to 1980 or '82. It was not so much that I was starting to hurt, but I (became aware) that there were other people starting to work in the places where I had worked. I have always thought that this is a very youth oriented business and it would be all over when I was about forty-five.
I was out shopping one day and I saw this big canvas tote bag that was about two feet wide and a foot and one-half deep with a design on the front of it. It was a great big rainbow and it had a bunch of little stick figures walking under the rainbow. The inscription underneath said when they are trying to run you out of town get in front of the crowd and make it look like a parade. I carried that thing everywhere, because I had become very jaded and I was wrong. I had become very blasé about the good fortune that I had experienced and I realized oh my god I should have been paying more attention.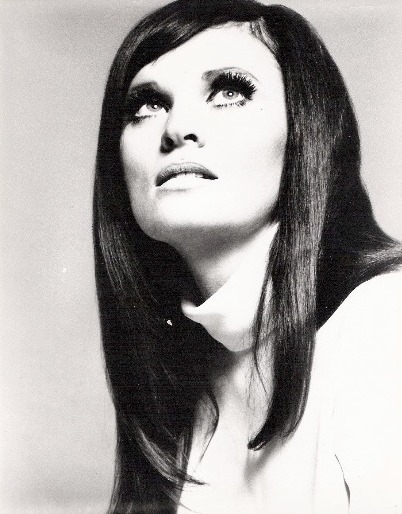 It was about that time that I met my third husband who did a lot of orchestrating for Bill Conti and Bill had just begun to work on the Academy Awards. They needed singers that year, so he asked me to contact singers for the Oscars (note: Sally Stevens has been the choral director for twenty-two productions of the Academy Awards)."
The film Who Framed Roger Rabbit? opened on June 24 th, 1988 and it marked another milestone in the career of Sally Stevens, because composer and conductor Alan Silvestri brought her onboard to help with the music. It was the first film on which Sally Stevens worked as the vocal contractor. It turned out to be a good tandem, as the two of them worked on numerous films together afterwards and Silvestri would collaborate with producer Robert Zemickis on numerous other movies as well. A very small sampling of Silvestri and Zemickis films includes, Romancing The Stone, the Back to the Future triology, Death Becomes Her, Castaway and Polar Express. The trio of Stevens, Silvestri and Zemickis worked together on films such as, Forrest Gump, Contact, The Polar Express and The Abyss.
As for the Who Framed Roger Rabbit? experience Sally Stevens says, "It was a lot of fun. I wasn't involved with all of it. There was some solo work in there that I had nothing to do with. It was fun working with Alan and he is the dearest soul. I have been really blessed to work with some very special people. Alan is one of them, John Williams is another one and Seth MacFarlane (television show Family Guy) is one. There are some wonderful people in our business.
It is always fun to watch the finished product (the films). You always want to do that. I just went to see Bridge of Spies a couple of weeks ago, because I did the men's choir for that film for Tom Newman and they sounded gorgeous and I was glad to see that they sounded gorgeous. You want to find out what they do with the final mix. As a contractor there is a great sense of pride or accomplishment when you go and you see that it is a good job."
Stevens takes a moment to explain the roles of a vocal contractor and a musicians contractor, "A vocal contractor and a musician contractor are very similar in a general way in that a musicians contractor hires the orchestra, books the musicians and meets with the composer to see what his / her needs are and he / she works out the budget and presents it to the music department. They sit down and have the initial meeting with the composer and the music department and in most cases they book the studios and they setup the schedule. The vocal contractor and the musicians contractor do not have to be performing musicians (or singers). It is more of a business role, but most of them come from a musician (or singing) background or a composer background.
A vocal contractor is responsible for hiring a group and for coordinating with the composer what the style of music will be and what the sound is that he wants or she wants, (as well as) what the budget has to be. For me it is a step deeper into the creative process, because you get to communicate more about the music. It is not just a matter of showing up and singing the notes.
When John Williams did the score for the film Amistad, about the slave ship that came to America, the trial and about the slaves being able to return to West Africa, the music was African of course. I had just done a film with Hans Zimmer called The Power of One and it was very authentic African music. We had a wonderful choir of L.A. singers, plus a handful of singers who really were from Africa. I conducted the choir. It was great fun.
Sandy DeCrescent knew that I had worked with Hans on that and she recommended me to John, because of the African nature of the Amistad score. I just did a talk at the ASCAP luncheon a little while ago and I used those two scores as examples of choir work that we had done. I played one of Hans' choral cues and then one of John's and the difference was very obvious. There is something elegant about it (the music from Amistad) and yet you know it is African and you know it is about an African situation, but it has a degree of class that is just different from Hans. It is not as earthy as Hans' (music).
There was one scene (from Amistad) when he (John Williams) wanted a soloist and I got to meet with him at his offices and he showed me the scene on the slave ship of a young woman who is in chains. She is sitting on the edge of the ship's railing and you know she is just not up for this ride. She is holding an infant baby in her hands and she just slowly, slowly falls back over the side of the ship and into the sea with all of these chains. He wanted a solo voice to express that feeling and it had to have an African American quality to the voice, but it also needed to be just a bit Classical. I got some demo tapes from people here and it wasn't quite right. I was at New York for some trustee meetings and I thought well I will go to Juilliard and I will have some people audition. I did that and I didn't find anything quite right. Somebody told me they knew the director who had just taken over at the San Francisco Opera, so I called him to see if he had any people and he told me about a young African American woman who they had just signed. She was at that moment on tour doing concerts, so I called her and reached her in Birmingham. In just talking to her on the phone there was something about the quality of her personhood that told me she was the right person. She sent a demo to me and John loved it. She ended up doing the cues and her name was Pamela Dillard. John Williams ended up writing three cues for different spots for her in the film. It is a beautiful quality and you know that it is an African American voice, but it is very classcial, emotional and beautiful. You get to experience those kinds of things (as a vocal contractor).
We had a choir of forty-eight adults and then we had a children's choir of fifty-two. We rehearsed the children for a full day and then we went into the studio. The choir was heavily balanced with African American singers. It was an emotional score."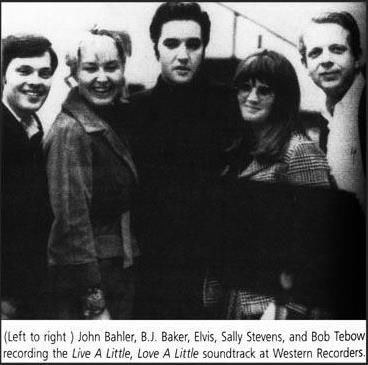 It was at the suggestion of John Williams that Sally Stevens founded the Hollywood Film Chorale.
"That was John Williams' suggestion. We did a concert at the Hollywood Bowl with John and he needed a choir and I think the first time that we did it we performed music from Amistad. The Hollywood Bowl office called and they wanted to know the name of the choir. I had just booked the session singers. We didn't have a choir, so I thought about it and I thought what about the Hollywood Film Chorale? I called John and I asked him if that name would be okay and he said yes that would be fine. He also said we could use that name for recording. I thought okay we will use that for the program and then I got to thinking about it and thought it is a very good idea and I trademarked the name," she says.
Sally Stevens' musical influences are also on television, most notably on Family Guy and The Simpsons, both of which are shows produced by Fox. Danny Elfman was hired by Fox to score the music for a pilot what would eventually become the now legendary animated television series The Simpsons. Stevens had collaborated with Elfman on the music for several films including, Edward Scissorhands, Batman and Batman Returns.
"Danny called me to come in and to do the main title (for The Simpsons pilot) and so Danny, my daughter Susie and I sang the main title and that has been on the air for twenty-five or twenty-six years now. Danny didn't want to have to score the show weekly, so they had another composer for the first few episodes and then Alf Clausen was asked to come in. At frist Alf didn't want to do cartoons, but they explained to him that they wanted to treat this as a dramatic show. He watched a couple of episodes and he has been scoring it brilliantly ever since," she says.
When Fox later developed the shows Family Guy and American Dad the head of the music department asked the composer to call Sally Stevens to work on the music as well.
Sally Stevens has had a career that has spanned a half of a century and her work is evidenced in Academy Award winning films, her voice is heard on the recordings of music icons, her choirs are heard on major feature films and at the Academy Awards. She is a lyricst and her vocals are heard on film and television. She has shared the camera with legends such as Danny Kaye and she has shared the stage with some of the biggest names in the music industry over the years. Through all of the changes in the film, television and music industries Sally Stevens has remained both brilliant and relevant.
"I am very, very grateful. I have a hard time thinking of myself as relevant. That is not a word that comes to mind when I think about myself. I realize that I have been so lucky and so blessed. I have been so involved in a business that I love all of these years and I know it is pretty remarkable to have lasted this long. When I was young what I thought I wanted to do was to be an artist. I write songs and I still write lyrics. I had a song recorded by James Taylor. I think about if I had been lucky and I had succeeded with that first record maybe I would have had a five year career and I have instead had a fifty year career, so I am grateful for the path that I ended up on, whether it was the one that I wanted to be on or not. Along the way I have had these little moments of just sheer luck, just freaky, amazing things. I had a chance to write for this or that and it ended up in some special way to be another little gift along the road," says Sally Stevens.
You can read part one of this interview here.
Note: Middle Photo of Sally Stevens was taken while she was working on the film Klute.
This interview by Joe Montague published December 28th, 2015 is protected by copyright and is the property of Riveting Riffs Magazine © All Rights Reserved. All photos courtesy of Sally Stevens are
protected by copyright ©, All Rights Reserved
This inteview may not be reproduced in print or on the internet or through any other means without the written permission of Riveting Riffs Magazine, All Rights Reserved