Interview by Joe Montague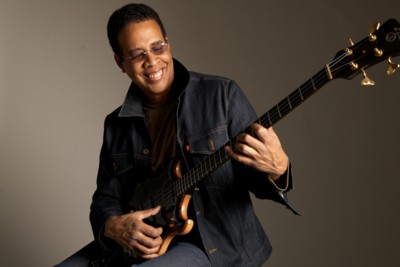 The greatest compliment that one can receive concerning their music, is usually derived from their peers, and so in preparing for my conversation with jazz singer, Angela Carole Brown, I contacted my friend drummer Craig Pilo, who among his many musical ventures, performs and records as part of Brown's The Slow Club Quartet and I also contacted guitar virtuoso Ken Rosser who plays alongside Brown in The Global Folk.
"The thing that I find both strikingly unique and inspiring about Angela is her generosity. Rather than view the band as something she sings on top of, she sings inside the band, finding a way to mesh with the other instruments as an equal. She yields space, focus and direction to other members of the band, to make the whole thing sound as good as it can. She is the ultimate team player, and as a result, the respect that she commands among musicians at every artistic and professional level is no accident. Angela is the kind of musician whose vision shapes the whole music, not just her own performance. Being able to play or sing is one thing, but ultimately it is about what you have to say. Angela always has something to say," says Ken Rosser.
Whether one is listening to Mick Jagger's, "Gimme Shelter," which comprised the opening track of Angela Carole Brown's jazz CD, Expressionism or a song from Resting On The Rock, an album to which she refers as Post-Modernist Folk, there is always a cohesive sound to the music, and Brown is so effective in the way that she uses her voice, that it truly becomes another instrument in the bands, rather that the instrumentalists serving merely as her accompaniment.
To that end, Craig Pilo, who has known Brown since the mid nineties, comments, "I've never heard singing, soul, diction, tone, and commitment like hers, from any other singer. Great singers are a dime a dozen, especially here in Los Angeles, but Angela has something to say. She has a voice and an identity and it needs to be heard."
Despite the fact that Brown is an accomplished songwriter, something that Pilo also noted when he was contacted, only one of her compositions, "Sleepwalk," appears on Expressionism. The other songs include Peter Gabriel's "In Your Eyes, "Tom Waits', "A Soldier's Things," "Joni Mitchell's," Both Sides Now, and Lennon and McCartney's, "In My Life."
Brown explains how rocker Mick Jagger's tune, "Gimme Shelter," came to be included on her jazz album. "All four of us in the quartet threw songs onto the table and said, 'What do you think of this?' That has been encouraged. In this particular case, "Gimme Shelter," was brought forth by the bass player Don Kasper. He is the newest member of the band, and he has caught on to what we want to do, which is cover (tunes), because I am not writing anymore in the jazz vein. We didn't want to do a standards CD, but instead cull from other genres and put these songs into jazz environments.
"Because I am a vocalist, and not an instrumentalist, the most important part for me is the lyrics. Are they saying something that resonates with a personal experience of my own? I have to admit, that secondarily, (I ask) what is it like musically and harmonically? Those things, of course, are important to me, and the more interesting that they are the better. Although I was not the one to bring, "Gimme Shelter," to the table, I always felt that it was radical in its soul, in terms of what it is saying about anti-war and so forth. It has a little bit of the activist in its soul, and I resonate with that."
It was Brown who selected Joni Mitchell's, "Both Sides Now," as one of the tracks for Expressionism, and both the song and Mitchell are close to her own heart. "This is one of my favorite all time songs, and she was one of the greatest inspirations (in my life) for me to start singing in the first place. Joni Mitchell and Ella Fitzgerald are the two people that when I was growing up and listening to them, they made me want to sing. This particular song is one of my favorites in lyrical terms. I think that the song has even greater resonance, with Mitchell singing it as an older woman, because really it is a song about looking back over your life, and assessing it. She recorded it again, maybe four years ago, with an orchestral arrangement."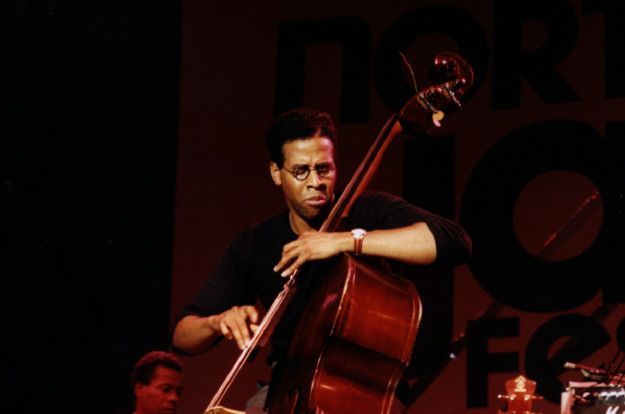 Brown believes that what has enabled her bands to cover well-known songs and still have them well received is the approach that she and her band members take in making these tunes their own. "We have made them very different than the originals. I think that it begs comparisons when you are just making what has already been done. When you do something that is really different, there is less of a tendency for people to compare them to the originals. I am very proud of the fact that we have managed to do that. We haven't done the songs in the way that we know them," she says.
Brown's phrasing is impeccable as she sings the reflective John Lennon and Paul McCartney classic, "In My Life," and pianist Ed Czach wrote a beautiful new arrangement, so that the music would fit into a jazz setting. The patrons of Jax Bar & Grill, a cozy jazz club in Glendale California where The Slow Club Quartet regularly performs, were the first to hear the band's interpretation of, "In My Life."
"We just showed up at the gig, and Ed said, 'Here's my arrangement.' We all heard it for the first time, while we were playing it. It jus blew me away, because he has a harmonic sensibility like nobody else. He created a harmonic environment that was so unlike the original recording, but it still captured the soul of the tune. It blew me away. I heard it for the first time, while I was singing it," recalls Brown.
Angela Carole Brown's alter ego emerges when she becomes the singer for The Global Folk, a band which released Resting On The Rock, in 2004, and surfaced again in 2008, when she recorded a more stripped down, organic CD Music For The Weeping Woman, with The Global Folk's guitarist, Ken Rosser.
"I decided that I wanted to do something that was a little more intimate. Ken Rosser is an amazing guitar player. I think that we are musical soulmates, because we think alike in terms of how we approach music. I was trying to experiment, and not do what has already been done. I don't know if I always accomplish that, but that is what I am always trying for. Ken is amazing, as he plays stringed instruments from all different cultures," she says while rhyming off numerous instruments and their countries of origin.
Brown helps me to understand why it is that she refers to this side of her musical ledger as Post-Modern Folk Experimentation. "When most people think of folk music, they automatically assume that it is acoustic. I know that was a very significant aspect of folk music in a certain era, but we do very little acoustic music with this project. We play around with the limitations of the guitar and what we can do with it, as well as, what we can make it do. We (determine) how we can exploit that in terms of writing music. I call it Post-Modern, because we are definitely taking the notion of folk music, and stylistically it still harkens to (that genre). The music still (possesses) socially conscious ideas that harkens back to folk music. From a purely sonic and instrumental perspective, we are doing a lot of electronic and experimental things with the groove, which is why I call it Post-Modern Folk Experimentation."
In addition to being an accomplished singer and songwriter in two diverse genres, Angela Carole Brown is also a gifted painter, graphics design artist and novelist. Her fiction novel Trading Fours, which was published in 2005 and has been well received.
Brown talks about Trading Fours, a book which chronicles the lives of four musicians, "I have actually written a few novels and this one is not even the first. I decided to publish Trading Fours first, because I felt I had a built in audience, as most of the people that I know are musicians. Musicians would be interested in a musician's story. It is fiction, but it definitely culls from a lot of experiences that I have had as a musician. My reason for writing it, is your average person knows rock stars or celebrities, like Sting or Madonna, or they know the bad lounge act that is parodied on Saturday Night Live, but there is a whole world of musicians in between, about which they know nothing, and I wanted to write that story."
In the interim, Angela Carole Brown is weaving quite a story of her own and rather than waiting for someone to write a book about it and read it in the past tense, you just might want to get your ticket punched by purchasing a copy of Expressionism or Music For The Weeping Woman, and enjoying her music in the here and now.
Interview by Joe Montague, all rights reserved, protected by copyright © 2009 Return to Our Front Page