Suze Lanier-Bramlett - Singer, Songwriter, Actress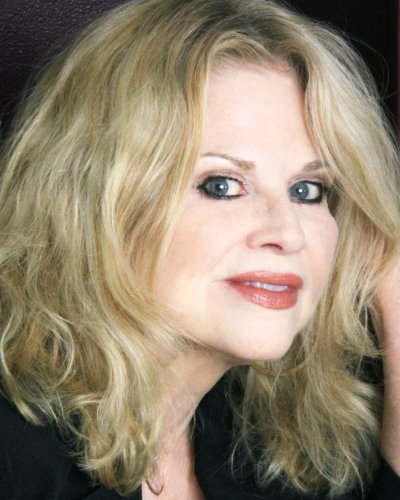 "(Someone coming to) Swamp Cabaret can expect a good time. My theory is if I am having fun they have got to be having fun and it is all about fun and entertainment, real entertainment. I think so many performers have lost that sense of what it is to have fun and to be entertaining in a show. Some of the young ones like Katy Perry and Lady Gaga, I think they have a sense of entertainment more so than some of the musicians who take themselves so seriously that they forget to have a good time up there. Swamp Cabaret the show is a journey of my life experiences, which is vast. I start all the way from growing up in Texas and I twirl the baton on stage, because I was a little twirler when I was in school. I talk about how I used to dream that Roy Rogers was my daddy. I talk about growing up (as in maturing) in New York (she was born in Texas), growing up in The Village, going to Woodstock and the women's movement. It is a journey of my life. It is put together with a lot of Blues music, funny music. I even sing my resume. Every single show I introduce a new song from the last time I did the show or I throw in something new, so when people come they know it is not going to be the same exact show every time. I think that is important. If I was taking the show on the road it would be the same show every time, but if I want new people to come to the show and the old people to keep coming to the show, I always try to do one or two songs that are new. I bore myself if I do the same thing every single time. I start not liking the show if I don't break it up a tiny bit. It is fun for me to throw in a new song or two. It keeps me sharper," says singer-songwriter and actress Suze Lanier-Bramlett, when asked what an audience can expect when they attend one of her performances.
It (Swamp Cabaret) is very southern driven and you can probably detect a slight and I hope it is slight, southern accent. The south is very much a part of my life and I call it Swamp, because the music is somewhat swampy and Cabaret, because I have such a vast theater background. I always grew up in the theater. I have always loved Cabaret," she says and then defines what her style of Cabaret is and is not, "Particularly in New York now, (for) Cabaret you have to sing from the Great American Songbook and there are certain Cabaret societies there that if you aren't singing from that book then you aren't doing Cabaret. If you look up the definition of Cabaret it is a small venue of intimate entertainment, which is what it started off to be in Europe. Cabaret started off in Germany and in France, mostly France and it was clubs where people would get up and they would do a variety of entertainment. It then became a New York society Cabaret thing and everyone sings from The Great American Songbook, well I don't do that. That is why I put the word Swamp on it, because I am making fun of it a little bit, even though my show is best done in a small supper club venue. It is so intimate and I do tell stories. Even if the show is larger, I try to keep the show intimate, so that everybody can identify (with it). I will never forget the first time that I did Swamp Cabaret and I twirled the baton, there were so many women who came up to me afterwards, some with grandchildren and they said Oh My God you took me back to my youth when I twirled the baton. I really do try to keep the show entertaining."
Following her performances, Suze Lanier-Bramlett was frequently being asked if there was a CD with the music from her show. She went into the studio with the band and cut fifteen tracks. She refers to the album as the soundtrack for her show.
"I continue to write songs almost on a daily basis and I am ready to cut Swamp Cabaret II and I don't know what I will call it (laughs lightly). Some of those songs are now in the show. I can't do all of them, because I don't want the show to be more than an hour and one-half. I think people get bored in a club after that. Usually, I run an hour and fifteen or an hour and twenty minutes. That is a good time for a supper club show," she says.
One of the really good songs on Lanier-Bramlett's album Swamp Cabaret that is also a fun tune is "On Our Way To Woodstock."
"I was living in The Village and I was very young. For all the kids in The Village the whole thing was we have to go to Woodstock. I was so pregnant. The whole song is really how it happened. We talked Bob who lived down the hall into taking us in his van to Woodstock and we all piled up. We couldn't get close to the venue, because of the rain and we got stuck in the mud in the van. They turned everybody around, because there were too many people by the time that we got there. We parked the van in the rain and we stood on top of the van. We got close enough to hear things. It was a muddy mess. I got back to New York just about in time to have my son. It is a true story. The time frame…actually Woodstock was a little bit before my son was born, but it was close enough. I took a little bit of license with the song to make it more exciting and to be more entertaining. Poetic license is a great thing.
In 2009, ABC News did a documentary on the 40th anniversary of Woodstock and they included a little story of mine about this and I hadn't written a song about it. I was doing Swamp Cabaret, so I went over to the piano and this song just came out. I added the song to the show, but the first show did not have "On The Way To Woodstock," in it. ABC News had a picture of me and Delaney (her late husband) and I think we were wedged somewhere between Jimi Hendrix and Janis Joplin and that was pretty thrilling.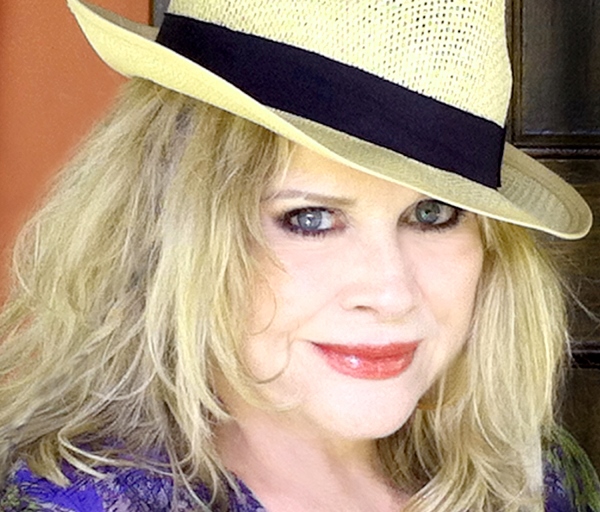 Although times in New York City were both exciting and represented a time in Suze Lanier-Bramlett's life where she grew up fast, her roots are far away from the mega city and far away from Los Angeles where she now makes her home. Suze Lanier-Bramlett grew up in a family of five in Dallas, Texas. She is quick to point out that her mom and dad were great people, but life did have its challenges and she spent a lot of time with her grandmother.
"That is where the song "If Roy Rogers Was My Daddy," came from. That is an old song that I wrote years ago when I had a Country band playing at the Old Palomino a lot. I wrote that song, because I didn't have the happiest childhood that a girl can grow up in and my dad had a little drinking problem, so I used to sit in front of the TV and I would pretend that Roy Rogers was my daddy. I vowed that I would leave Texas as soon as I possibly could and literally when I graduated high school, I was gone. I like Texas, but I couldn't wait to get to New York. Everything that Bob Dylan said it would be was there. I am much more of a L.A. or New York girl," she says.
Songwriting started early for Suze Lanier-Bramlett, really early. She was ten years old when she penned "I Like Mike," and she roars laughing when asked about the song.
"I don't think I ever sang it for anybody. Where did you read that? I can't believe I actually said that somewhere. I wrote it in the shower. I had a crush on a guy named Mike and it was the worst song ever. I loved music from the beginning. I have never considered myself a fabulous singer. I am an entertainer who loves to sing. There are people out there with chops that are fabulous. I will never be a Christina Aguilera or Celine Dion. I am not a singer's singer. I have always loved music and my grandfather was a self-taught musician. My mother was very musical and we used to ride our bikes down the street singing "Somewhere Over The Rainbow." She would sing the alto part. I have really fond memories of my mother and me singing harmonies. I have always been attracted to musician types both as friends and romantic interests. I haven't dated very many people who weren't musicians and I just feel a bond and a kinship with them. I loved my grandfather so much. He didn't have very much money and he was a very poor man, but boy could he play the piano. I have always felt close to musicians and to people who create the music. There is sensitivity there and an emotional something that they have that I don't find in a lot of other people," she recalls.
While still in high school, Suze Lanier-Bramlett moved one step closer to the music industry.
"I won an acting award and there was a radio station near our high school in Lake Highlands, Dallas called KBOX. They did a city wide search to find a teenager who could do dedications and things in the afternoon. They thought it would be a good idea for ratings to have a real kid do the DJ part. Every afternoon I would go to KBOX. I was Little Miss K-Box and I would do the dedications. I would play "Boy From New York City," and dedicate it to Sherry and David or whatever. I would talk to the high schoolers about different events that were going on in different high schools in Dallas. It was a great job and I think I must have been fourteen or fifteen. Then I got another job after school in the summers at a Classical radio station in Dallas called WRR. When I graduated from high school I knew a lot about radio and advertising. I was able to go straight to New York and get a job in advertising right out of high school.
"I had got kicked out of numerous nightclubs doing the "Dirty Dog," (from the song "Walking The Dog,") by Rufus Thomas (she starts to laugh) if you know that song. Music was very sexy back then and everybody danced in Texas. My parents loved to have a good time and they really enjoyed life. I think part of that lifestyle is shared by many, many Texans. Texans love to have a good time. My father's family and my mother's family loved to party. It was like osmosis. When you grow up in an environment like that is so cellular. It was cellular for me to have fun. Everybody danced a lot and we did the Texas Push, The Dirty Dog and The Twist. The Texas Push was a very sexy push that you did to Jimmy Reed and Blues, which was really popular when I was growing up. My favorite artist of all when I was in high school was Ray Charles. I listened to Ray Charles hour upon hour upon hour. I was not much into the Beach Boys and that bubblegum scene. I was into Ray Charles and Jimmy Reed, the heavy stuff (she giggles). The Blues was big in Texas," she says, as she recalls those memories vividly.
After high school Suze Lanier-Bramlett attended North Texas University, where she won an award for best actress in her freshman year.
"Yes, for a minute (she attended). I was getting some very nice parts. I was really lucky growing up in high school, because I worked in a professional theater in Dallas, as a young girl and it is called Theatre Three, which is still in existence. I was twelve or thirteen when I started working there. It is still an Equity theater. I got into Equity pretty early, not at twelve or thirteen, but a little bit later. They had a fabulous theatre program. I was doing kid plays and played kids in adult plays. Morgan Fairchild was also involved in that theater, as was her sister Cathryn Hart and producer Bill Bickley. We were all working in a professional theatre environment at a very young age, so by the time I got to college I had already done a lot of theatre. It made getting some nice parts a little easier. Honestly, I couldn't wait to leave there and go to New York, because I wanted to work in theatre there. I wanted to star on Broadway," she says laughing.
Upon moving to New York City she studied acting under the great Uta Haggen.
"I take acting very seriously. It was called HB Studio and that stands for Herbert Berghof Studio in New York and it was for a while an incredible place to study. You were asked to leave if you didn't know your lines. If you didn't take it seriously, you couldn't pay to stay. You learned to take your craft very, very seriously. I am so blessed to have studied with somebody like Uta Hagen and to have worked with Herbert Berghof and Bill Hickey, the people who were the teachers there. I also later got to work with Sanford Meisner and I got to know him a little bit. He was a great teacher. I was at his very last birthday party and I sat with him. I have been really blessed with the people who have come in and out of my life," she says.
Early in her career, Suze Lanier-Bramlett also worked with Donald O'Connor for a year as they toured Wally's Café.
"He was amazing and he taught me some of the tap dances that he would do. After the show we would go out into the audience and tap dance for them and entertain them. He was amazing. He was such a generous actor and he was always acknowledging the other people on stage. He was a real professional," she remembers.
Suze Lanier-Bramlett (then known as Suze Lanier) dazzled the television audience of the 1970s sitcom Welcome Back Kotter, as Bambi, the girlfriend of Vinnie Barbarino (played by John Travolta).
Laughing she says, "I will tell you a story that I haven't told anybody yet. I had a boyfriend about a year before I did that (role). I really felt that I loved this person. I hadn't met Delaney yet. He (the boyfriend) was a musician and he was on the road and we were together. The day before we filmed Welcome Back Kotter he came into the apartment and he said I am getting whatever stuff I have here, there is a woman down in the car and I am going to marry her. I said what? I couldn't believe it. I had to do that huge part on television the very next day. I cried all night long and when I got to the set my emotions were so raw. I was going to cancel and my manager at the time Ron Mason said you are going to get your butt to that set no matter what. I got there and between every single scene I was in the dressing room crying. Makeup would have to come in and dab the makeup. For some reason with my emotions being that raw, I just had to process through it. (Bambi) became a very popular character. It is amazing that I got through it. You just never know. The show must go on and a lot of people might have tried not to do it. I try not to let my personal life ever get in the way of my work. My heart was totally broken the day that I filmed that. "Without a hurt the heart is hollow," from The Fantasticks. I always cling to that. That is my favorite musical.
I was invited back, but I had been cast at the Ahmanson Theatre (Los Angeles) to work in Tennessee Williams' The Night of The Iguana. The cast was Raymond Massey, Richard Chamberlain, Dorothy McGuire and Eleanor Parker. I couldn't turn that down, not for a sitcom. Maybe I would have been more famous had I continued on Welcome Back Kotter, but I have never in my life been driven by fame, ever. That is almost like a word that I really don't understand. Fame was not part of the equation. It was the work and I like to be rewarded for that through the money. It was never that either. I would rather be poor and be happy and doing my art than to be filthy rich. We make choices and I wanted to work with Tennessee Williams and that cast. It was a very prestigious play to be involved in. I have made other choices along the same lines where my heart led me," she says.
Television beckoned several times in the 1970s. Suze Lanier-Bramlett originated the role of Chrissy Snow in the pilot for another sitcom Three's Company and she also appeared on CBS network's Tony Orlando and Dawn Show, often appearing with comedian George Carlin.
"I missed four days of rehearsals (for the Three's Company pilot), as they fired another person who was playing that role. I had just got in from the desert the same day from (the horror film) Hills Have Eyes. My agent wanted me to go over to ABC to screen test, because they wanted to replace the actress that they had overnight. When I went in and tested, the chemistry was pretty good. I had to read the lines from cue cards, because I didn't have time to memorize the role or to rehearse or anything. I had two days to rehearse and then we filmed in front of a live audience. That is learning a part, very, very quickly. Usually, you have ten days to do it. You read a couple of days then you go to costume and blah blah blah. I had to do that all in my three days or so. It is almost an impossible task. A lot of people say I was the first Chrissy. No Suzanne Somers was the first Chrissy, I just sold the pilot. I just sold the show. Yes the network had to be excited enough about putting it up. I will never know exactly…you never know when you are replaced exactly what the reasons are for that. It is what it is. I have had people tell me that I should be glad that it didn't go further than that. I don't look back at stuff like that. We all end up in the same place," she says.
As for the Tony Orlando and Dawn Show, "That was one of the big highlights working with George Carlin on the Tony Orlando and Dawn show. That was one of the first things that I did (in L.A.). They cast people who were funny on the show. All the comedians who were in town were auditioning to be a series regular. I had never done what you would call standup, but I had done a lot of comedy on the road and in plays. I created a character that was a Miss America contestant from each state and it would have run a lot of weeks with each different character. It was Miss Mississippi from my audition and I (her character) couldn't even spell Mississippi. (She goes into imitating the voice of the character and deliberately misspelling Mississippi). I think I twirled or sang or something and she was just as dumb as could be. I had ideas for other states. I was shocked, because all of the famous standup people were repeating and getting on a lot including George Carlin, so we were teamed up a lot to do sketches. That couldn't save the show and it was cancelled. I loved George Carlin.
Suze Lanier-Bramlett's experience as an actress in horror / thriller movies collided with her career in comedy when she created the music video "Watch What You As For."
"It is a horror comedy video and hopefully there is a lesson for women and for anybody about internet dating and the worst that can happen. I love comedy. I hope people see the humor in it, because I was trying to combine the horror and the comedy. It is supposed to be funny and it is not supposed to be scary. It is just a little bloody that is all," she says.
Through her work many years ago, with KERA TV a public broadcaster in Dallas Lanier-Bramlett had the opportunity to work on the production side of television and she traveled to New York City where she met Gloria Steinem who became a big influence on her life.
"It was an incredible experience, because I was surrounded by people like, Midge Costanza who was the first female advisor to any president of the United States and that was Jimmy Carter. I became lifelong friends with her until she passed a couple of years ago. I have been so lucky to be around strong women. I really try to influence the younger women that I run into through my work and lectures. Anytime I can have an influence when I see a girl that is letting some man run over her or abuse her and not standing up for her own independence and rights, I jump right in," says Suze Lanier-Bramlett.
What became very apparent when you talk to Suze Lanier-Bramlett is how well she treats people, how she combines the best of her southern roots, being gracious and yet holding strong opinions. She is a strong woman who approaches life enthusiastically and with a positive attitude.
"I think that is from my mother. She used to say you have a choice, you can be happy or you can be miserable. I don't like to be miserable and I don't like to dwell on all of the horrible things that have happened, because I have had a lot of loss, including losing my adorable mother recently. I could let it destroy me and I could lie in bed and cry all day or I can get up and feel better. I think that I just choose to do that. I have had a lot of loss and I just try to keep a sense of humor about it. I am lucky that I had the mother that I had and I am also lucky that Delaney could laugh through some of his stuff and you have to just keep going. I have been very, very lucky and I have been very, very blessed and I have had great health, which I am grateful for. I am always on a diet (she laughs) but who's not? I do wakeup in the morning and I talk to God, I talk to my mom and I talk to Delaney. I say good morning and I also say a thank you to all of them."
Please visit the Suze Lanier-Bramlett website Return to Our Front Page
Photos courtesy of Suze Lanier-Bramlett. Photos protected by copyright © All Rights Reserved. Interview by Joe Montague, June 2013
This interview is protected by copyright © and may not be reproduced in print or on the internet or through any other means without the written permission of Riveting Riffs Magazine, All Rights Reserved