Nature Child - A Dreamer's Journey released recently by Sylvia Hutton, better known to music fans all over the world as the American Country Music Award, Billboard's # 1 Country Music Female Artist and Grammy nominated singer Sylvia, is one of the most beautiful collections of story songs you will hear this year. With numerous # 1 and top ten hits to her credit, the former RCA artist, who has for many years recorded as an independent artist, once again collaborated with longtime friend John Mock (Dolly Parton, The Chicks, James Taylor, Kathy Mattea). Other co-writers includes Verlon Thompson, Craig Brickhardt and Thom Schuyler.
The opening song for the album "Avalon," transports the listener to Camelot and the days of King Arthur. Sylvia and Verlon Thompson wrote "Avalon," a beautifully orchestrated song with lush vocals by Sylvia. For any child, any teenager, any adult whoever wished you could close your eyes and open them to find yourself in a magical place, Sylvia invites you to take her hand to travel to a place where the walls are made of freedom and every tear becomes a shining star.
Normally, we would not credit so many musicians, but they earned their due on "Avalon," guitars, both electric and acoustic by John Mock, as well as mandolin and percussion. Matt McGee played bass, Skip Cleavinger played the Uilleann pipes, oboe by Somerlie Pasquale, Emily Bowland on clarinet, trumpet (Jeff Bailey), French horn (Jennifer Kummer), violins by Conni Ellisor and Mary Kathryn Van Osdale, viola (Betsy Lamb) and cellist Nicholas Gold.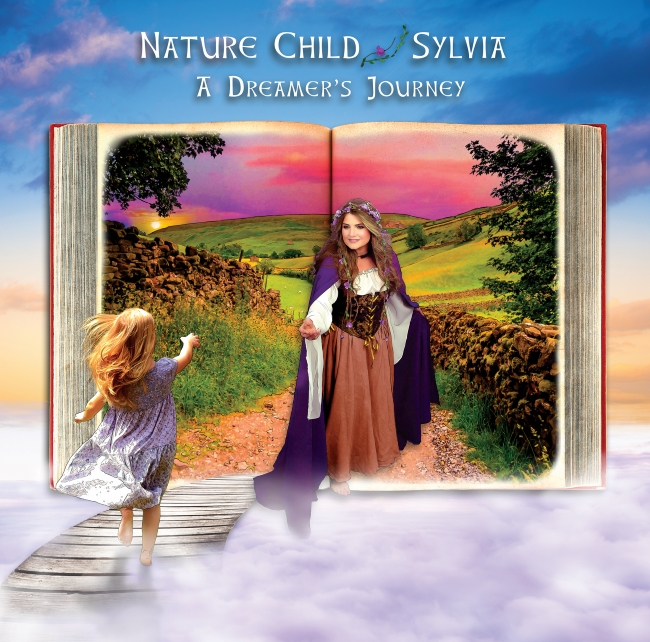 About the musicians, Sylvia says, "They are wonderful people and fabulous musicians. John Mock is playing many of the instruments on the record. He did the strings arrangements, the wind arrangements and he and I arranged the ethereal vocals together on this record. I have worked with the bass player Matt McGee since 1983. We worked together on the road in the eighties and he is a fabulous, world class bass player."
She takes time to explain what the Uillean pipes are that Skip Cleavinger plays, "A few years ago we put Uilleann pipes on Where in the World for the song "Crazy Nightingale." They are similar to bagpipes. They are quieter and they operate a little differently. They have a similar sound to bagpipes, but they are not as loud and you can control the sound a little bit more. There is a bag of air under your arm that you pump the air into, as you finger the pipes. It is a very complex instrument to play.
Sylvia talks about the song "Avalon," saying, "I thought about naming the album Avalon, but I thought it would be too confusing to people and they would think it is about King Arthur and it is not. I felt really good about naming it Nature Child – A Dreamer's Journey.
This album Nature Child is for families and for children and my dream for Nature Child is that people will feel like it is a journey they can take with their own families. That is both the difference and the correlation between the two."
Although Sylvia's roots are in Country Music and she was influenced by the music of Patsy Cline, (more about that later), this is not the first album she has released where there was a noticeable shift in direction to more family-oriented music (not that Country Music cannot be).
"There wasn't really a plan (to refocus or shift). In 2016, I released an album called It's All in the Family and that was more from the perspective of my own family and my own upbringing. I am very interested in ancestry and I have been a member of ancestry.com for many years. A lot of the music for that album was more of a journey into my own family history. For the title song "All in the Family," we made a video using 8mm film from my childhood. It was me as a baby and moving pictures of my grandfather," she explains.
As for the songs that appear on Nature Child – A Dreamer's Journey Sylvia says, "The songs were written after I had the idea to make this record and that idea happened thirty-four years ago. I wrote with my friend Verlon Thompson between 1988 and 1990. I had just got off the road from touring fulltime. During the eighties I had about 258 concert dates per year. I decided to take a break when my deal with RCA ended and I wanted to write songs and focus on writing, so I could take the music to a deeper level.
The first idea I had as I was processing those ideas on the road was realizing how touched I was by all of these kids who would show up at my concerts. Sometimes at the front of the stage there would be ten kids deep singing every word to "Nobody" and "Snapshot." When I would remember that and I processed those years on the road and what was meaningful to me I realized those kids meant a great deal to me. The songs that that they were singing along to were fun and bouncy, (including other songs) "Tumbleweed" and "Drifter." I think they were attracted to that and I don't talk down to children. I just treated them like anybody else.
In getting back to why I did this record, in realizing how important this was to me, I thought I wanted to write a collection of songs that would say to these kids what I really wanted to say to them. They are things that are important for any child to hear. They are songs that a parent should want to say to a child, "I Love You for Who You Are," and "Don't Be Afraid to Dream Your Dreams," and talk about what it is like to use your imagination and what it is like to be a best friend. I didn't hear these songs very often in (other) songs that I knew. I decided to write this album, so I called my good friend Verlon Thompson.
Life took me in different directions, but the project idea was still there. At some point I was going to record some more music and finish up the album, but it just didn't want to happen until now. Now I see it is right on time. With all that we have been going through in the world with the COVID virus, turbulence in the world today, the climate and everything I think this record is coming out exactly at the time that it needs to. We all could use a little encouragement right now.
I think almost every song on here (the album) could inspire hope. The first song that comes to mind is "(Hey, Hey, Hey) It's a New Day." That song was one of the four that John co-wrote in the course of recording this album. I love that it is a day that you take with your child, whether or not it is your inner child.
People who are familiar with Julia Cameron and The Artist's Way when she talks about having an artist day where you alone go out and just have fun, whether it is going to a movie by yourself or an antique store or take a walk around the block.
If you take a child or your grandchild and you have a day when you play. That song really describes getting up in the morning and getting one last hug, skipping stones on the creek, listening to the birds sing, watching clouds go by or taking a nap on the shore. All of those images hold such a sense of hope for me. We can create that for ourselves if we so choose, but we have to decide that is something we want to do and that we want to share with ourselves, with our inner self that wants to create maybe a different world than we live in right now. If we all were doing that, we would wake up into a different world for all of us. We individuals can create something new, so "(Hey, Hey, Hey) It's a New Day," sounds very hopeful to me."
Let's talk about the title of this album drawn from the song "Nature Child."
The song "Nature Child," was one of the four that John and I wrote in the process of making this record and (for which) he wrote the music. He played it for me a day later. I said I keep seeing you on the edge of the woods and the music evoked images for me. He put it down on guitar, I took it home and I lived with it. The song is almost a stream of consciousness. I sat on my back porch, looked up at the sky and I saw clouds floating by in the first line.
I didn't know what the song was about when I first started writing it, but I just let it evolve and I let the images come. The third verse was a surprise to me. I didn't know I was going to come face to face with nature and declare who I am and that I am a part of nature. I think at this time of my life more than ever I feel my connection to the earth, to the animals to the plants, to the trees, to the air and to the water. We are a part of nature and as long as we see ourselves as separate from it, we are going to keep destroying it. I know when I feel a part of something I don't want to harm it. To me that is what that song is about. It is about recognizing my connection to nature and our connection to nature. It is knowing that, valuing it in my heart and walking rightly upon the earth," she tells us.
The song "Imagination," is one of the first songs that we wrote for the project back in the eighties. I thought it was really important to address and talk about what we do naturally as a child. Nobody has to teach us how to use our imaginations, but we don't talk about it. People just naturally know how to do it. When we become adults, I think we forget what it is like to dwell in our imaginations and make things up just be silly. I think using our imaginations is going to be a key to creating a better world.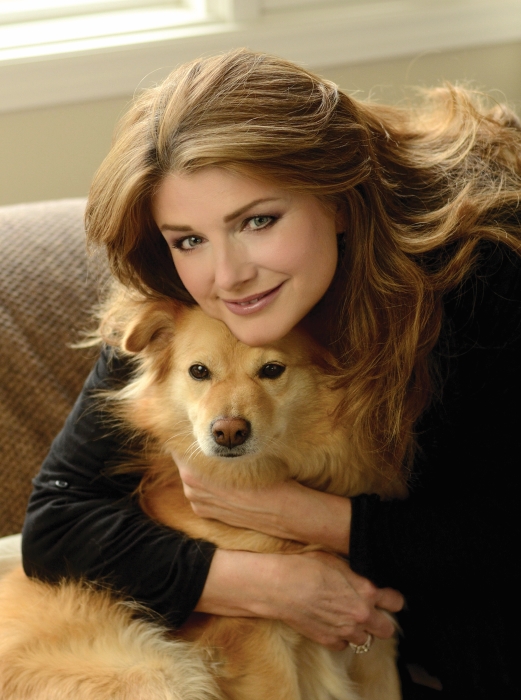 I have read books and stories about Einstein and how he used his imagination to come up with these complex mathematical theories. Einstein rarely slept more than three hours a night. He would take a series of naps during the day and he would work on some very difficult theory. He would sit in a rocking chair and he would put a ball in his hand and he would drift off to sleep. It would go into his sub conscious mind and his imagination. Eventually as he napped, the ball would fall out of his hand and it would wake him up. He said almost every time he would have some new clue of something else to try and he would get some kind of answer to a question he was pondering. I think imagination is so underestimated in our culture. Using our imagination is going to be really key to changing the things that we want to change in this world. I think that song is a key song on the record."
Tied closely to that theme is the song "Don't Be Afraid to Dream," which she says, "tells a story. The first verse is about a little girl who sings to the stars and the stars cheer her on. The second verse is about a little boy who dreams of someday riding a rocket to the moon. He is ridiculed and people say you can't do that. He proves them wrong by waving back to them from the moon.
In 1969 when the first man walked on the moon, I was still looking at a black and white television and I was awe struck like everyone was at that time. I imagined what he might have been dreaming when he (Neil Armstrong) was a kid and that maybe one day he would go into outer space. I am sure there have been naysayers about anything that people want to dream about. I thought it was important to say that in spite of the obstacles of what people say about what we can and cannot do or that we shouldn't dream "Don't Be Afraid to Dream."
As a life coach I hear stories all of the time about dreams that people put aside and they didn't really act on, because they were told they couldn't do it. That song "Don't Be Afraid to Dream," was really an answer to that. In spite of people saying you can't do it, keep dreaming, keep trying. I really believe it is possible if we are passionate enough about something that is going to be good for ourselves and for the world. It is a path worth taking."
As for the song "I Love You for Who You Are," a song on which Sylvia's vocals captivate the listener she says, "The song is the culmination of the whole journey in life. In the first verse you are sitting down with the child you spent the day with and when Verlon Thompson and I wrote it I was thinking this would be a great way to end my concert. I imagined doing the songs in concert. I thought about what I wanted to leave these kids with was I am going to say goodbye but say to them I am always going to be with you. When you think back upon this day you will know you are loved for who you are. It is really good to keep that memory of being loved for who you are. It is not for what you do, but it is for who you are. That is the reason for doing the song. I think the theme is about saying goodbye, but our experiences live on within us. That is an important message. The dreamer's journey is not only fulfilling what you came to this world to do, but it is really about finding out who you are beyond what we do. At least that has been my experience. When my deal ended with RCA in the 1980s, I went through a major catharsis to find out who I was. If I am not an RCA artist, who am I? If I am not a singer, who am I?
The beautiful lessons that came from that are, yes, I sing and I can still call myself a singer and artist, but that is not who I am or the essence of my being, which is what I do. Those are the gifts I bring to this world, but it is not my identity. I think it is important that kids hear that whatever they do is wonderful. Who you are is beyond the things that you do and there is something so comforting in that. It is really important to me to say that a ton not just to children, but to anybody."
"Every Time a Train Goes By," is autobiographical, "It happened to me when I was three years old and living in Kokomo Indiana where I was born and raised. Until I was school age, we lived in a trailer park called Tall Timbers Park. Our trailer was on the back of the lot and it was backed up to a train track. When the train went by a few times each day it was maybe thirty feet from our trailer door. If I was in the trailer our dishes would rattle in the cupboard and it was like a mini earthquake. As a three-year-old I was very afraid of the sound. If I was outside playing, I would run and hide under the trailer. One day I was outside as the train went by and I had my hands over my ears, until the train and the sound went away. Every day this would happen and nothing looked different. Nothing was destroyed and nothing changed. I thought the next time the train comes by I am going to stand my ground. I am not going to run and that is what I did. I was scared to death. Here comes this great big engine and I was a three-year-old girl. I was determined I was not going to run. When it got right beside me the conductor leaned out of the cab of the engine, smiled at me and waved. In an instant I went from terror to joy. It had such a huge impact on me as a kid.
I realized that the scariest things that happen in life if you just stand and meet them, something surprising might happen. You might learn something and something good might come from it. From that day on I would run out and wave and call out, hi choo train man. He would always smile and wave at me. That's my story."
That provides us with a nice segue into where Sylvia's story begins and the first time she recalls singing, "It was in a tiny little church that may have had twenty people there. I do remember that it was a beautiful and sunny day. I was three. My aunt had been over to our trailer one day and she heard me singing. I loved to sing. My aunt said to my mom, we ought to let Sylvia sing at church. I sang "Jesus Loves Me," in church. It was the first time I had sung in front of anybody. I didn't really think about it as something that you do, because it just came naturally to me.
That day as I was singing the sunlight was streaming through the windows and I can see it right now in my mind's eye. As I was singing this voice inside me said, this is what you do. I am just realizing now it didn't say this is who you are, it said this is what you do. (She chuckles while remembering that time)
I come from a medium sized family and I am the oldest of three children. My brother is three and one-half years younger than me and my sister is twelve years younger. Neither one of my parents were in the creative arts. Both my parents worked for General Motors. My mother worked on the assembly line for thirty years and my father had (various) non-assembly line work. My mother would sit and write poems and songs to the rhythm of the line. She would have to hold in her head what she was writing until she had a ten-minute break. She said sometimes she would tear off the corner of a brown paper bag and she would write down what she was working on. I think it is one of the ways she kept her sanity working in a monotonous type of a job. My mother always wrote songs and she just did it, because she loved to write. Looking back, I think it gave me permission to do something I eventually did one day. It was not that I dreamed much about writing at that point, as I was mostly dreaming about singing. As I progressed in the music industry and I had some hits under my belt and I did a lot of shows, I realized that part of me wanted to come forward and express my own life experiences. I think of my mother as having definite creative gifts. My dad's dad Kirby was in a band and played the banjo and guitar at barn dances. I think I got a little bit of creative interest from both sides of the family. My dad's dad, Kirby, told me one time that he was proud of me because he hoped one of his children would go into music. He ran a sawmill; he grew tobacco and he raised a family of fourteen kids. He did not have the wherewithal to pursue music, but he was really proud of me. That made me feel so loved and good."
As Sylvia grew older, she was drawn to Country music, "We spent a lot of time in Tennessee when I was growing up, in Lafayette and Macon county. I grew up living in Kokomo, Indiana, but I also listened to WLS from Chicago and listened to Pop and Rock music as well. My music tends to be a mesh of the two. I think I am drawn to Country music, because I love stories and I loved the little Golden books when I was a kid. I loved fairytale books, I loved to read and I loved to get lost in a story. The Country music that I listened to when I was growing up were just steeped in stories. It was more so than Pop or Rock music, but I think melodically I was influenced by Pop music as well."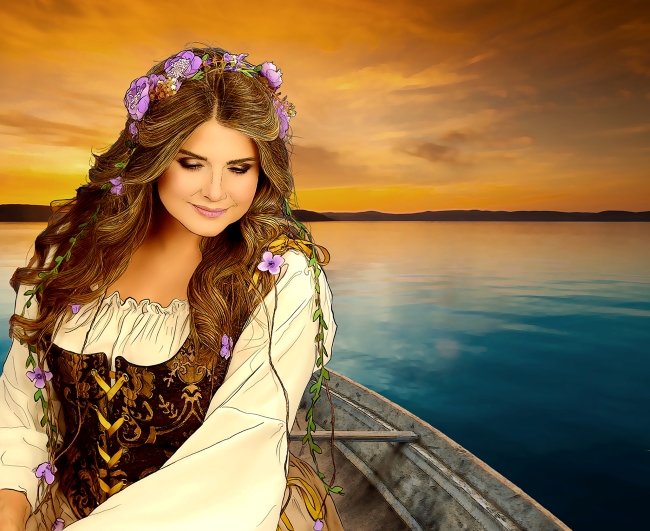 As for influences she says, "Patsy Cline's music had an influence on most of the female singers that I know and on male singers too. She had a way of expressing in her music a way that I knew she had experienced what she was singing about. She became one with the song and whatever story she was singing. I think that is rare gift. I never forgot the first time I heard her voice on the radio. I was mesmerized and I thought who is this? She played a big role in what I endeavor to do as a singer. I want to tell the story and I want it to feel authentic. If I am singing it, I probably have some personal connection around it in a very heartfelt way."
Sylvia was nineteen when she moved to Nashville, from her home in Indiana.
"I never dreamed of going to college and I only wanted to become a singer. I decided that as soon as I graduated from high school and I could get it together I wanted to move to Nashville to work within the industry in some way. When you know this is what you are going to do for the rest of your life you want to know how the business side of it works. I was not so naïve to think that I was just going to come to Nashville and get a record deal. I knew from an early age that I was going to have to pay my bills and buy my car insurance, gasoline for my car and pay my utilities, so I needed to get a job in the music industry. That is exactly what I did. I worked at a music publishing company the first four and one-half years I was here. That helped pay the rent and kept me going until I could get some interest from a record label and get signed to a deal," she says.
How she came to the attention of RCA is the stuff that legends are made of, "There was a group in Country music called Dave & Sugar. It was Dave Rowland and two women (Vicki Hackeman and Jackie Frantz), but one of the women (Frantz) left the group. They already had a few hits and they were holding auditions at RCA Studio A on Music Row. I heard about it and I thought I would go down and audition. I didn't really want to be a part of a group, but I thought maybe someone there will hear me sing and they would take an interest in me and record me. I learned some of their songs and I learned the part they were looking for.
I went down and I stood in a long line of girl singers and I auditioned for the part. A long story short it came down to me and Sue Powell and she got the gig. It was a great experience for me, because I had never done something like that. I got a call the next day from Jerry Bradley who at that time was the head of RCA. Both he and Charlie Pride had been at the auditions and they heard me sing. Jerry called me at the publishing company and he said Dave Rowland had the final word and he picked Sue Powell, but Charlie Pride and I really like your voice. We would like to have Tom Collins take you into the studio to record some songs and we will consider signing you to a record deal. That is what happened a year later. Voila! I got a record deal. It was pretty amazing," she recalls.
We have interviewed many major music awards winners during the past eighteen years, but Sylvia is the only one we have ever met or talked with who had a song chart for twelve straight months and yes you read that correctly!
"That was very unusual. I am still having that experience with "Nobody," because at this time in my life it is pretty well my signature song. It was magical from the start; from the first time I heard the song. I was about to go into the studio to record for the last session for that second album, the Just Sylvia album. We had enough songs recorded to finish the album, but we thought let's do one more session and record a few more songs to make sure we have the best songs that we are going to put on the album. That morning we were preparing to go into the studio and Guy Fleming and Dennis Morgan got in touch with the publishing company. They said you have got to hear this song. You have to hear this song. They hadn't even recorded it. They sat down with a guitar, Dennis played the guitar and Guy Fleming sang "Nobody," and by the time the chorus came around the second time I was singing along with them. I thought oh my gosh, I love this song. Let's record this song today. It was the last song. I still remember the feeling in the studio after we did three takes of the song. The third take is the one on the record. The vocal that I did that day is the one that you hear from 1982. It was just magic.
For a year the song was on the charts and it went up and down. It went up the Country music charts to number one. Then there was a Monday morning meeting and everyone was congratulated on getting the song to number one. What's next? One of the west coast guys said, wait a minute we aren't done with this song. Then the biggest Pop station in LA started playing "Nobody." They were just amazed that they got such a good response. Then it was dominoes, because this big radio station in LA was playing it, it became easier to get it on stations across the country. From that point on they started promoting it to all of the Pop stations in the country and to AC stations," says Sylvia.
Although, she won as the American Country Music Award Female Vocalist of the Year and she was nominated for a Grammy and as we previously mentioned she was the Billboard Female Country Music Artist of the Year, those are not the most important things for Sylvia and she explains.
That was in 1983. I think everything that happened in a sense is something to be grateful for and winning that award was quite an honor. When you look back at the whole arc of your life and your career, they aren't the most important moments. I would say those kids showing up at my concerts were highlights. Those are things I think about often. I don't think about the awards very often. What I do think about is the loyalty of the fans and the people who stood for hours in lines at shows to get autographs. Some fans would follow me around. They would get into their campers and come to my shows. Those are the things that give my heart joy now."
The artwork for Nature Child – A Dreamer's Journey is stunningly beautiful and evokes the same response from the person looking at as though you were looking at a painting hanging in a gallery. It depicts Sylvia dressed in period clothing and extending her hand to a child to join her in a land of lush green fields, along a dirt path with crimson and purple skies.
"When you are an independent artist you wear a lot of different hats, so John Mock and I came up with the concept and we designed the cover. It was quite a bit different than any other album cover we had designed, because the music was fully completed, before we started designing the album cover. We thought it was going to be quite a task, because we felt so good about how the album turned out. There is definitely a mystical, magical quality to the music and we wanted the cover to reflect the feeling of the music. It was a pretty tall order.
We struck upon this idea of a storybook. The first song "Avalon," with "just beyond the golden sunset there is a magic land. Take my hand and we will go there, anybody can." I kept seeing in my mind a hand reaching out. I talked to John about it and I said this is what I see. How can we do this? We came up with the idea of the little girl running towards me and me reaching out to her. Metaphorically they are both me. For the person listening to the record, I hope they see the person who is reaching out is maybe their higher self or their adult self if they are a child. It is like an invitation into the music. I have a strong belief that we all have an inner child inside of us. We have all been a child at one time. That little child sometimes goes dormant. The needs of the world and what it puts on us, sometimes (causes) us to put on the adult hat when we used to be a kid. We can dream and play and create things.
I feel very blessed and that the inner child in me never went dormant. (light laughter) That inner child has stayed alive and well. I wanted the cover to reflect that the adult and the inner child are one and the same. That is what I was going for," she says.
Nature Child – A Dreamer's Journey is a collection of songs that are beautifully sung, have equally beautiful arrangements, fabulous orchestration and will touch you in places that perhaps you had long forgotten existed inside you and for others perhaps restore hope. What makes this album even more special is the songs are sung, by a lady whose heart mirrors the lyrics.
#Sylvia #SylviaCountryMusic #SylviaNatureChild #SylviaMusicInterview #RivetingRiffs #RivetingRiffsMagazine #NewNashvilleMusic #MusicInterview #NashvilleMusic #FamilyMusic
This interview by Joe Montague published March 6th, 2022 is protected by copyright © and is the property of Riveting Riffs Magazine All Rights Reserved. All photos are the the property of
the producers of
Sylvia Hutton
unless otherwise noted and
all are
protected by copyright © All Rights Reserved.
This interview may not be reproduced in print or on the internet or through any other means without the written permission of Riveting Riffs Magazine.