In Conversation With Drummer, Songwriter and Producer Tony Braunagel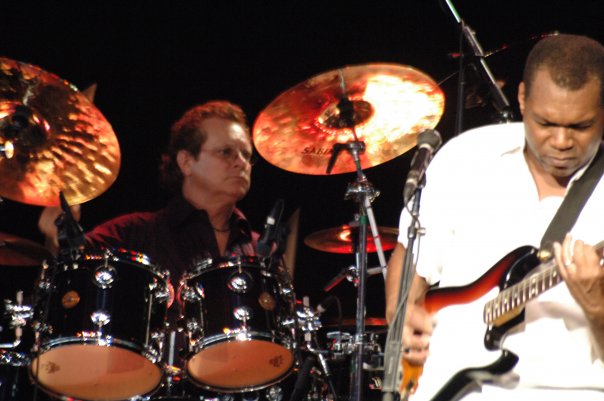 At this stage of his career it is difficult to tell if drummer, producer and songwriter Tony Braunagel has a preference in terms of the various aspects of his career, as he appears to get equally juiced, whether he is talking about his current gig, playing with the Robert Cray band or he is relating his experience producing an album for the Kansas based Blues band Trampled Under Foot. Braunagel whose drumming and producing career also includes working with Eric Burdon both in the studio and for live performances, as well as several years spent touring with Bonnie Raitt, tours with Rickie Lee Jones, Bette Midler, Etta James and many other notable artists, got his start in the music business in Houston, Texas where he grew up and took his first paying gig as a drummer at the age of fifteen. During his career, he has called New York City, London, England and now Los Angeles his home.
We caught up with Tony Braunagel after he had finished recording and mixing his third record with Eric Burdon and in between performances with Robert Cray. "The other two (records) got great critical acclaim, but I don't think that we were with a very good label and they could not get out and promote them, yet we still got great international reviews for (the records). (This one) is autobiographical and it is about where Eric is at right now and what he thinks about what is going on. He has always been very politically and socially conscious. The record has a lot of that in there. He has never been able to be an artist and not have a voice. He always had a voice from the beginning, even when he sang, "House of the Rising Sun," and I think soon after that the world noticed that Eric has a pretty strong voice. He is a very bright man, clever and well read. He has a lot to say and we have some great discussions. I am really enjoying my relationship working with him and we get along really, really well. We are soulful friends and he respects my input and because I have been given the trust of someone who is as great an icon as he is, I treat it with great respect. We do the best that we can," he says.
Tony Braunagel and Eric Burdon first met when Braunagel moved to Los Angeles during the 1980's and he was asked to play on some demos that Burdon had made for licensing to films. Later, Braunagel was asked to be the drummer for Eric Burdon's band when he toured in Europe and throughout the United States. About ten years ago, the two were reunited shortly after Burdon celebrated his 60th birthday. Burdon phoned Braunagel just to catch up with his old friend and one thing led to another and soon Tony Braunagel found himself producing an album for Burdon and when the drummer for Eric Burdon's band became ill, the two were reunited on the stage.
Tony Braunagel also gets pumped when talking about performing with the Robert Cray band. "Robert is a wonderful man and he is an incredible singer and guitarist. Every single night this man works his butt off. Every tune he sings on ten and plays on ten. He never phones it in. He treats his band members really great and I really enjoy his music. We are going to make a new record in the new year and I am looking forward to that and hopefully give him a song or two. I had a co-write on the last one (album). I am really happy and honored to be playing with him right now."
When he was a teenager, Braunagel says," (The music scene) was strong in Houston at that time. Now when I look back at it I go, that was a very strong place to grow up and for that particular type of music and style that I play. There were great R&B African American and white Jazz musicians all over town. There were some really great players. It is a shame that Houston never became a center for music. If there had been someone with good business sense and a vision, there is a chance that could have broken out, not like Memphis maybe, because it doesn't have quite the history of Memphis, but it has a similar history. It has the diaspora of African Americans after slavery and everything and all that reconstruction era and all of that. That spread all over Texas and in Houston. A lot of that music was just as strong as it was going up to the Delta in some ways. You had Lightnin' Hopkins in Houston and people like that. It was a really great area to grow up in for that and I am really glad that I did, because until this day, I still play like I come from Houston. I have lived in New York and I lived in London for five years and I managed to compete in that scene in the studio and as a live player. I have been in Los Angeles since 1979, but I still have this thing about growing up in Houston."
Bruanagel moved to New York City, as a self-confessed, longhaired hippie, pot smoking, vegetarian, before moving once again, this time to London, England with Island Records and he says that it was at that point that he knew he was going to be in music for the rest of his life.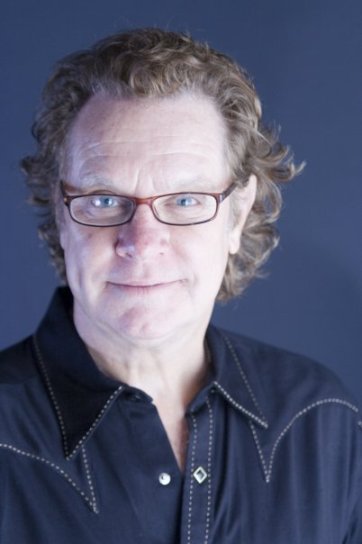 "I went to London, to be with a keyboard player named Rabbit (John Bundrick), who now plays with The Who and we grew up in Houston, sort of together on the other sides of town. We grew up around the same music scene. Rabbit was an Island (Records) artist and he wanted to do some recording with myself and Terry Wilson the bass player who is also from our little clan down in Houston. We had done some recording in the States when he was over for a short while when Terry and I were out playing live with Johnny Nash ("I Can See Clearly Now") and Rabbit was invited to play in the band. Rabbit had played on the early Johnny Nash recordings. Rabbit wanted us to be part of this thing so he went to Chris Blackwell at Island and Chris said if they can get their way over here, we will offer support to see that you get done what you need to get done as an artist. Officially, I was hired as a staff musician at Island Records with Terry and we played for a lot of Island artists at the time. We did that for a while and they gave us an apartment and a stipend and we were able to go out and do other things if we wanted. I went there as a songwriter as well, because I was writing songs for Johnny Nash's publishing company. When we arrived in London, it was at a time when English artists were looking for that soulful American sound, so Terry and I would get hired to play on other people's records and who weren't with Island. Towards the unofficial tenure of the Island part of it Paul Kossoff (the band Free) was looking for a band. Free had broken up and Bad Company had formed. He was attracted to the soulful bluesy southern style that we (including Terry Wilson) could (bring to) his music and how we could rock it as well, so we put a band together called Backstreet Crawler with Paul Kossoff. We had a keyboard player from Texas (Mike Montgomery) come over and play with us and there was a singer from the north of England, from Newcastle named Terry Slesser. Island was supposed to sign the first Backstreet Crawler record and they didn't so we ended up going to Atlantic (Records). Ahmet Ertegun was flying around trying to convince us to sign with the label and we were being courted. We did get signed for the first record. We were a big deal for Atlantic and they were willing to spend a lot of money on us and make us the next Led Zeppelin, of stature, not musically. Then there were problems. Back then drugs were pretty prevalent and the drugs got kind of heavy. Paul had already had a problem with drugs and it didn't get any better. It worsened and worsened and finally Paul died one night on a plane on a red eye from LA to New York. We had finished the recording of the second record and it was going back to London to be mixed. Atlantic kind of wanted to end it, because we couldn't get a big name English guitar player. They looked at the Mick Taylors (The Rolling Stones, John Mayall) and anybody else that had sort of had a name in Rock 'n' Roll in England. What they had wanted with the Kossoff situation was that he was the guy from Free who had a band, the offshoot band. Back then that was very viable and was a lot more salable and marketable than it is today. It kind of does not mean that much anymore. That was the super group era when you could put together a bunch of names and everybody bought the record, just because of all the names on it. Paul passed, the second record came out and we got another guitar player. He wasn't a big name, but he was a great guitar player. We carried on. Rabbit joined the band and we sent the other keyboard player home, so we had three Texas guys and two English guys in the band. We got out of the contract and we made two records on CBS and we did pretty well with them. We got some radio airplay and we were an opening act for a lot of the big arena acts throughout the United States. We did our own tour of theatres in England and we sold them out. We had a good reputation. When I came back I brought (to the United States) my style that I had developed as being a guy from Texas who had moved to London for five years. It gave me a little bit different personality, as a drummer, than most of the guys in LA. I am more multi-dimensional in some ways," he says.
Tony Braunagel appears to have fond memories of most if not all of the musicians and singers with whom he has worked. He says of Etta James, "Etta just had her way of doing it and it was just incredible."
Of Rickie Lee Jones, Braunagel says, "She was very Bohemian and very artsy. There was not a cookie cutter style going on here, you had to open up and loosen up. You had to really almost close your eyes and play it sometimes. You had to be aware of what was going on and you had to be watching her. The band was kind of large. It was a seven or eight piece band. I listened to some live stuff recently that someone sent to me and that band was a great band. I really enjoyed working with her. She is a very talented artist."
He says that Bonnie Raitt is like a sister to him and that they are still really close. "When I landed that gig with her it was another situation when it felt really natural. There were no auditions. I just showed up one day at rehearsal and I was referred to her by a couple of other musicians whom she really trusted. When the drummer chair opened, I went and played and we all went okay that's it. Let's learn the songs and move on from here. Being with Bonnie for the seven or eight years that I was with her, really gave me a chance to establish myself in Los Angeles."
Braunagel recalls working with Bette Midler, "Bette is a trip. She is very, very talented and a great show person. She really knows how to put it together and she never phoned it in. If you went to see her ten shows in a row, you would think, how does she do this, because you always think, she can't do this every night. She can't be this good every night, but she was and she really was that consistent. She was a real sweetheart and she treated musicians really well. Though she came off as a diva, she really showed the guys a lot of respect, not only musically, but she had a lot of respect for them in the business. She took good care of the musicians. I really respect her a lot."
Other artists for whom Tony Braunagel has produced albums recently included Blues guitarist and singer – songwriter Billy Thompson and Alligator Records artist Curtis Salgado.
Whether he is sitting in the drummer's chair or wearing his producer's hat two words come to mind when thinking of Tony Braunagel, respected and very good. I guess that is three, but you get the idea.
Top Photo: Tony Braunagel with Robert Cray
This review is protected by copyright © and may not be reproduced in print or on the internet or through any other means without the written permission of Riveting Riffs Magazine, All Rights Reserved