In a studio interview actress Cara Delevingne talks about why she was drawn to the character of Laureline in Luc Besson's Valerian and the City of a Thousand Planets, because Laureline is a strong female character, something for which Besson is known. The twenty-five years old actress turns in an absolutely smashing performance in the role of an intergalactic agent and hero.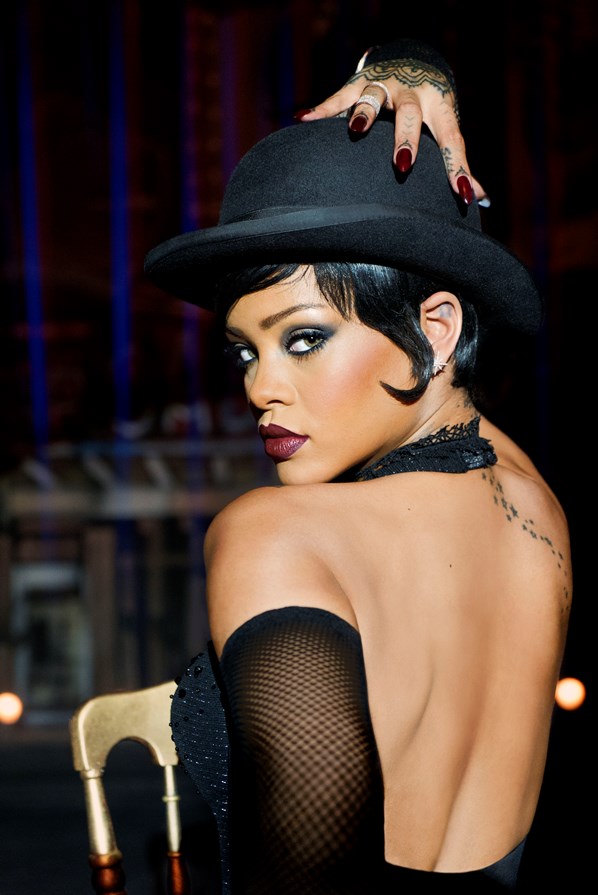 The only misstep in the opinion of this writer that the studio made was dropping the name Laureline from the title of the film or perhaps more accurately put since the film was based on Pierre Christin and Jean-Claude Mézières' comic book series Valerian and Laureline. You have a strong female lead and at a time when young women and girls need to see women in strong female roles and someone at the studio decided to only include the male character's name in the film's title. That aside Valerian and the City of a Thousand Planets is a film that should be seen more than once…at the theater. If we want to continue to see quality films made then we need to support them at the box office.
For his part, Dane DeHaan portrays Valerian with a mix of the charisma and charm of Michael J. Fox's Marty McFly in Back to the Future and some of Harrison Ford's reckless abandon as Han Solo in the first Star Wars film. Major Valerian wants to be a good soldier, but his impulsive nature sometimes clouds his joint missions with Laureline. He also has a flirtatious side that at times frustrates his partner Laureline and rather than spoil this film for you, we will not provide further commentary on where this leads the two characters.
DeHann took a moment to reflect upon his role and about the dynamic that exists between Valerian and Laureline, "Valerian is a pretty cocky, crime fighting space agent. He is pretty sure of himself and he has a pretty good track record. He's pretty good at what he does, but he doesn't realize is the amount of luck that is involved in what he does and he would be nothing without Laureline who is played by Cara Delevingne. We are definitely a dynamic duo and he has a big crush on Laureline and I think that he would like to spend the rest of his life with Laureline, but also I don't think that he realizes how important she is to his success as a crime fighting space agent." (Editor's note: taken from the studio interview made available to us.)
The movie starts with a brief history of how we got to this point in time set in the 28th century and the intro music is David Bowie's "Major Tom." Then there are a series of idyllic scenes on the planet Mül, inhabited by a people called the Pearl and if you are one of those people who is worried about what other species from other planets might look like, worry no more, because both the men and women on this planet are gorgeous.
The plot has good guys and bad guys (Clive Owen as Commander Arun Filitt), evil and good (Sasha Luss, as Princess Lïhio-Minaa and Rihanna as Bubble).
There are so many good performances in this film that it seems so unfair to single out a few people, but we would be remiss in not mentioning the outstanding performance by Rihanna. She is a futuristic, hmm, I guess you would refer to her character Bubble as a shape-shifting escort / dancer who is pimped by Ethan Hawke's character Jolly the Pimp, an individual who is more absurd than frightening. If you are concerned about taking your children to this film, don't be, as there is no nudity, it has a PG rating and the only thing you might have to think up an answer for if you have inquisitive children is why there is a pole in one of the Rihanna scenes. Rihanna's character moves out of the Glam Club and joins Valerian and Laureline on their adventure.
Rihanna's character Bubble goes through a wide range of emotions and varying scenes and this writer was certainly not expecting such a sterling performance from a novice actress.
Rihanna's commitment to her role is evidenced in these comments by Luc Besson, "She told me, 'I'm a beginner at acting and unless I work with someone who is good, I won't learn.' I was touched by her honesty, because if she'd, I'm a superstar; you can't shoot me from this angle,' what could I have done? She followed direction very well, got all the details and was delightful to work with."
Luc Besson who wrote the screenplay, as well as directing the film displays a very obvious passion for his characters that results in incredible performances on screen. This was his boyhood fantasy reading the adventures of Valerian and Laureline and confessing that he had a crush on the character of Laureline. That being the case not just anybody was going to play her on screen.
Cara Delevingne says, "Luc put me through trials like you'd have at drama school. He'd ask me to become an animal and that type of work. It was very old-school, and so very cool."
Herbie Hancock appears several times as the Minister of Defense; John Goodman provides the voice for the really bad dude Igon Sirussa and Rutgar Hauer appears as the President of the World State Federation.
Valerian and the City of a Thousand Planets is a film that we could quite easily effuse about for hours, but then that would rob the reader of the surprises, the excitement, the romance and the sheer joy of watching a movie that truly does revive the child in all of us and takes us on an adventure of a lifetime.
A special thank you to STX Entertainment and EPK TV for providing Riveting Riffs Magazine with access to the studio interviews.
Top Photo - Dane DeHann and Cara Delvingne, Photo to the Left: Rihanna as the character Bubble
#valerianandthecityofathousandplanets #lucbesson #rihanna #CaraDelevingne #DaneDeHaan #cliveowen #Rutgar Hauer
This interview by Joe Montague published July 26, 2017 is protected by copyright © and is the property of Riveting Riffs Magazine All Rights Reserved. All photos are the the property of STX Entertainment and all are
protected by copyright © All Rights Reserved.
This review may not be reproduced in print or on the internet or through any other means without the written permission of Riveting Riffs Magazine, All Rights Reserved