Viktoria Tolstoy's A Moment Of Now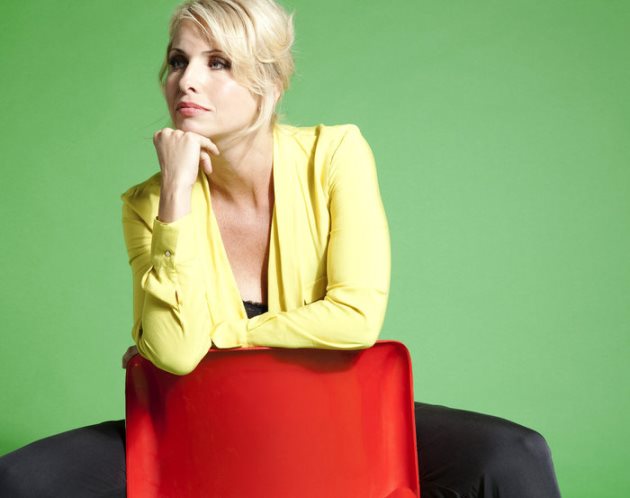 Viktoria Tolstoy is a Swedish singer and songwriter who has worked on stage with and recorded with some stellar musicians and composers during her career, including Belgian Jazz guitarist and harmonica player Toots Thielemans, Swedish producer, singer and trombonist Nils Landgren (Björn Skifs, ABBA, Herbie Hancock) and iconic Swedish clarinetist Putte Wickman.
Viktoria Tolstoy fondly reflects upon all three gentlemen "Putte Wickman passed away nine years ago (2006) and he was a great person. He taught me more than I can understand. I can understand it now. He was so cool. He was world class, but he was never outside of Sweden. He played together with Arne Domnérus, the saxophone player (Charlie Parker, Art Farmer, James Moody). It is so sad now, it is fading out and all of these great giants are somewhere else now in heaven and playing for the angels. I really believe that. I can see the picture. They have a lot of fun up there now I guess (she laughs lightly). Putte Wickman is the number one choice for me (of people she has collaborated with) both personally and how I developed when I was singing with him and his cool feeling against everything.
Toots Thielmans is my all-time favorite musician in all categories. He says it all. He is a beautiful soul. I got to meet him a couple of times and I also had the pleasure of singing with him. (Editor's note: Toots Thielmans is a Belgian Jazz guitarist and harmonica player.
)
Then of course Nils Landgren, who is my mentor and he has produced almost all of my albums. We have been on hundreds of gigs together and he is also a very dear friend.
Viktoria Tolstoy's debut album Smile, Love and Spice (1994) was comprised of songs with English lyrics and her second album För Älskad (1996) was an album with entirely Swedish songs. Even though Swedes are taught English in school from a very early age, we wondered if it had posed a challenge for Viktoria Tolstoy at the beginning of her career when she was singing in English and for to grasp the various nuances of a phrase or word.
"It was nothing that I thought about much at the time. I just sang it, but now twenty years later and listening to some of my old recordings from a long, long time ago, I just think oh my God, do you know what you are talking about girl? I am like oh; didn't someone tell you how to pronounce that word? Small details I can now understand and that I didn't understand at the time when I was young. I thought it was easy and I thought it came naturally. I love singing in English, because it is so much easier to sing beautiful and you can paint the words," she says.
Tolstoy's current album is called A Moment of Now, released in 2013 and it was recorded with composer and pianist Jacob Karlzon. The album is Viktoria Tolstoy's most musically diverse album to date. A sampling of the songs that populate this album include, "Against All Odds," (Phil Collins), Alanis Morissette and Glen Ballard's "Hand In My Pocket," Cole Porter's "I Concentrate On You," "Send One Your Love," (Stevie Wonder) and Pat Metheny and Anna Alerstedt's "A Moment Of Now."
Tolstoy talks about selecting the songs, "I didn't really think that I should take this song from that artist. It wasn't really calculated. I took the songs that I love. It was oh my God this is Michael McDonald, so it is okay. Then it just became this mixture of everything. I have a very broad taste in music and I always listen to a lot of different styles and genres. It reflects my music tastes and Jacob and I have played together for twenty years, so it is really a magical album. We have this telepathic thing going on between us. It is totally free, just Jacob and me. That is why it makes it special, because some of the songs are really well-known. It is fantastic. It is my magic, magic moment."
Viktoria Tolstoy's Swedish roots go back several generations, but if you have been wondering about her surname, while you have been reading along, she is the great-great granddaughter of the famous Russian novelist Leo Tolstoy (War and Peace, Anna Karenina).
Tolstoy says, "I was born in Sigtuna and I grew up in Uppsala. Sigtuna is a very small and a cozy city. It is an old city and I grew up there for my first ten years, before moving to Uppsala, which is a university city. It is also very beautiful and it is a very old city. I had my most important years there from ten to twenty, when everything happens in life that you think is important. I have one brother and one sister, but they are both ten years older, so I was not really hanging out with them. It was like I was an only child, since I was so small. For most of the time it was just my mom and my pop and me. Then from Uppsala I went to live in Stockholm and I now live in Limhamm (near Malmö in southern Sweden). It was love that brought me here (She is married to drummer Rasmus Kihlberg).
In describing her childhood, Viktoria Tolstoy says her mother was the one who provided more structure or discipline in her life, while her father was the one who was freer, cooler and looser.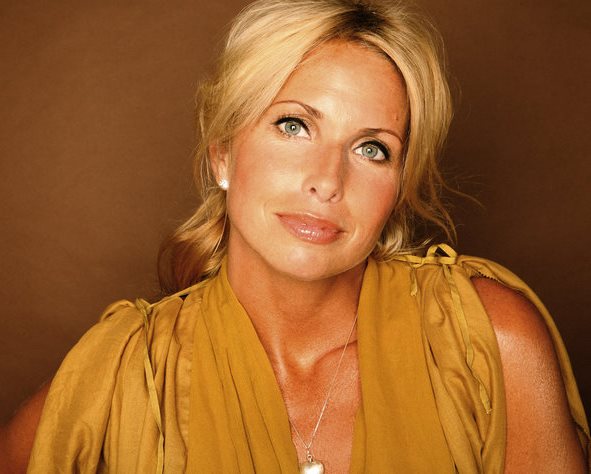 "I needed my mother (in order) to have balance in my life. She was good for me and she gave me a lot of love. That is a good thing. You need someone to do that. My mother and father were both academics. My father was a professor of music and my mother was a doctor," she says.
Tolstoy laughs lightly when reminded of the recordings she made as a child. "I think that I was two or three. It was like this, only when I was at home and I did it for myself, but not seriously. I recorded myself with a small tape recorder. I have it all," and when joking asked if she came out of the womb ready to sing she replies, "Yes that is pretty well how it was. All of my girlfriends wanted to do other things and I said the only thing I wanted to be was a singer. It has always been my first choice.
I have been singing every day since I remember and that was my way of training. It was to sing and to listen to music all of the time and to have my own opinion about things. I believe either you can sing or you can't. It feels quite difficult to learn how to sing. For me it comes from another world. It comes from inside the soul and the heart. It is not about technique at all. That thing doesn't really exist for me. It is only a feeling and it is only to open my mouth and to see what happens," she says, while laughing lightly.
When asked about her father's Jazz background as a musician and composer Tolstoy says, "He was more on a hobby level, because he had his regular day job and he is still on a hobby level. Now since he has retired he plays more than ever and he has started a small club in Stockholm. He jams with (different) people many nights each week. We also do some gigs together now. He plays the vibraphone and he sings. He is great. We do duo things and it is really fun to do. We also play the older songs and the music that he wrote for me and that I never do with anyone else, but my father. It is a lot of fun to do that with my father from time to time. The vibraphone works so well with the voice. It is really matching, so perfect."
About her musical education when she was in her teens, Viktoria Tolstoy recalls, "I went for two years to a music gymnasium (Swedish word for school) when I was 15 and 16, in Uppsala. Once a week, we had to go to this woman who (taught vocal lessons) and she was the one who told me you have to take away that leak in your voice. (Her voice becomes more direct now as she remembers saying) Don't touch my voice, because that is my personality. She didn't really understand that. She was from the Classical world and they have a different way of singing. I can understand her, but it was wrong for me."
People in the music community were already starting to notice Viktoria Tolstoy, while she was still a teenager.
"I was fifteen or sixteen when I did my first studio recording for one song, but still it was during school time and I had to say I am leaving class and I am going to the studio for a recording. People thought that was really something. In those days, all of those kinds of things were so unique. Now you can record anytime, anyhow and anywhere that you want. It is very easy now with Youtube and everything, but that was really special.
My father and I started playing out together when I was around sixteen in a club in Uppsala. There was a well-known club in Uppsala called Katalin. It is a very nice place and it still exists. That was when I was around eighteen. I was discovered from the audience. There was this record manager who heard me and he asked me if I wanted to do a Jazz album. It was the old fashioned way. I was okay, why not? Let's do it. That was how it all started for real. I was still in school, so it was directly from school that I graduated and then I was out into the big, big world," she says.
When the album Smile, Love and Spice came out in 1994 Viktoria Tolstoy was reunited with her father Erik Kjellberg who played vibraphone and he also wrote some of the songs for the record.
"I was thinking okay, I am doing this album for me now and nothing is going to happen. I didn't expect anything to happen. I was, let's record these songs and I took it quite lightly. They were great (musicians) and the bass player Sture Åkerberg played with Monica Zetterlund (Swedish Jazz singer who worked with Louis Armstrong, Stan Getz, Bill Evans, Quincy Jones) for many, many years. He is very famous and he is a really great bass player. They were great musicians, so I was in good company. (Editor's note: Monica Zetterlund and Sture Åkerberg were married from 1974 to 1983.)
When my first review came out it was in the biggest newspaper here in Sweden and it was on the cover. I was what? I was so shocked. I honestly didn't think that anything would happen and I didn't think anyone would care. I was almost one of the first Jazz singers in that age. It was big news. She is only nineteen and singing Jazz. It was of great interest and now there are thousands of nineteen year olds (she starts to laugh) singers popping up all of the time. At that time it was a big thing.
The all Swedish album För Älskad was released in 1996 and it was Viktoria Tolstoy's first recording with a big label. The song "En Bra Dag (A Good Day)," is more light Pop with Jazz influences and Tolstoy's vocals are beautiful and the musicians superb.
"För Älskad had a Jazz flavor. It was a little bit Disco Funk, Jazz and a mixture of everything with Swedish lyrics. That was with a big company and my first album was on a small label. Then huge EMI came and took me from them! (Said humorously) It was almost like that. We did it with quite well-known writers who wrote music for me to have a go.
(That album) didn't happen so much. I had two songs in a movie and I also played myself in that movie, as I was singing the songs. I also had one line to say. It was a Swedish movie called Älskar, älskar inte (English translation – Love Me, Love Me Not, a film about a young woman who dreams of a singing career and falls in love). That was a good thing that came out of it and it was really fun to do that. Then I had a couple of tours and then nothing happened. I felt I wanted to do something completely different and I didn't want to do this strict music anymore, I wanted to go back to having more freedom. When I met up with Esbjörn Svensson (Jazz pianist and bandleader who died tragically while scuba diving in 2008) we did White Russian and for me that is my favorite album of all of my albums.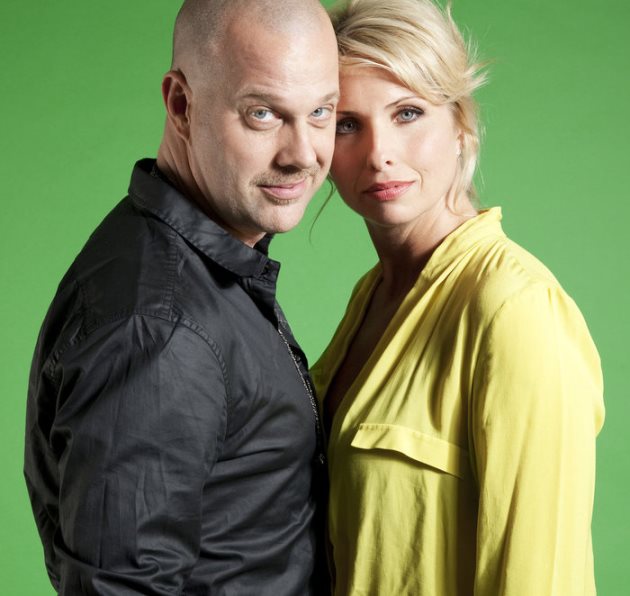 White Russian came out in 1997 and it was the first time and the only time that Esbjörn Svensson and I wrote together, so it was really special for me to do that. The lyrics were not written by any of us. They were written by different people around us, but we did the music. Also together with his trio, we had been working together for so many years, before we did this album, so we were really connected. It was also on Blue Note and I was the first Swedish singer at that time that was on Blue Note, so it was special. It was very special. That album is all of the music that I love on one CD. It is many different moods and emotions and everything that I love. Esbjörn sat and played the piano and I came up with melodies, while he was playing. He took a different path with the harmony and I took a different path in the melody. Suddenly a song was created. It was really easy and fun to do that with him. I have never done it before with anyone else and I don't think I will again. That was the only one," she says.

If you can find an online store through which to purchase the album White Russian, do yourself a favor and buy a copy, as it is worth it just for the beautiful phrasing of Viktoria Tolstoy and the exquisite piano playing of Esbjörn Svensson on the song "Holy Water." Tolstoy has recorded eleven full length albums over the years, as well as numerous singles. There was another EMI album in 2001, Blame It On My Youth, seven albums released with the German label ACT, including Viktoria Tolstoy's current album A Moment of Now, a collaboration with Jacob Karlzon. During those years Tolstoy recorded My Russian Soul, an ACT release in 2008.

My Russian Soul showcases Jacob Karlzon's arrangements, at the time an emerging lyricist Anna Alerstedt and Jazz trombonist and producer Nils Landgren steering the ship as the producer. The music of Tchaikovsky, Rachmaniov, Andrej Petrov, Vladimir Vysotsky, Victor Lebedev and others was interpreted and adapted and for all but two of the songs, Tolstoy sang Anna Alerstedt's words.

Viktoria Tolstoy talks about My Russian Soul, "It was interesting for me to search deeper into the Russian music since I had never really done that before and to have the challenge of really doing something unique with the music and to make it my own. That was a challenge. My piano player (Jacob Karlzon) did an excellent job of the arrangements and without him I don't know if I would have pulled this off. Also to go to Moscow and to be there for a couple of days, taking the pictures and getting in the right mood for the whole project. I (wanted) to do something good with my name. Everybody asks about my name (Tolstoy) and of course it is an important thing and I am proud of it and I thought how can I do something to really celebrate his name? I was thinking that I would do some music and I called it My Russian Soul, because it is a part of my soul. Somehow it is. I didn't listen to (Russian music) until I grew up, but it's never too late. I love that type of music and it is fantastic."

As for the decision to use the name Tolstoy instead of Kjellberg she says, "It was a very easy choice (She laughs), because my parents separated at the exact same time that I was supposed to do my first CD. My mother took Tolstoy back and I said oh my God, I want that name too. (She laughs louder) of course I will take it. It is a better name. Without Tolstoy, I am not sure if I would have been that successful. I have no idea, but it is a name that people always remember and it is a very strong name. I took it for the career. That was definitely the first choice."

It is indeed a good name for a good singer who has a very busy tour schedule, which started during the month of October and continues into 2016.

"This (the touring) is extreme, really extreme and I have never done something like this before and I don't think that I will again, but it was one opportunity that I couldn't say no to. It is only in Sweden and mostly in the southern part of Sweden. I take my car and I get to go home in the evening. I have to (spend time) with my family. It is ridiculous. There are so many gigs, but it is worth it and when I come home we can go on holidays somewhere (she laughs lightly). It is crazy. It is a very cool setting, because there is only the piano, trumpet and me. There are only three of us and it is very soft. After January it will be cool again and I will start working with my new album. I am not sure what it will be yet, but in January I will start to figure it out and then I will record it sometime in the late spring or so," she says.

Please visit Viktoria Tolstoy's website where you can listen to her music and watch some of Viktoria Tolstoy's music videos.

Top Photo and Middle Photo: Viktoria Tolstoy and bottom photo of Viktoria Tolstoy and Jacob Karlzon by Jörg Grosse-Geldermann

protected by copyright

©, all rights reserved.

#ViktoriaTolstoy #SwedishJazzMusic #JacobKarlzon #Putte Wickman #RivetingRiffsMagazine

This interview by Joe Montague published November 14th 2015 is protected by copyright and is the property of Riveting Riffs Magazine © All Rights Reserved. All Photos courtesy of Viktoria Tolstoy and the photographers are

protected by copyright ©, All Rights Reserved

This interview may not be reproduced in print or on the internet or through any other means without the written permission of Riveting Riffs Magazine, All Rights Reserved