Recently Yassmine Othman completed the short film, The Future Awaits, in which she is one of only two protagonists, acting opposite Kike Torres, a wonderful actor. In five minutes and twenty-one seconds under the direction of Roberto Pérez Toledo, both actors turn in a heartfelt performance and Yassmine Othman's character mirrors the woman she is in real life, caring, insightful, a polyglot, and someone who both pursues her own dreams and inspires dreams in others.
For those of you who have not yet discovered the world of short films, you would do well to set aside some time to do so. Recently we have interviewed, directors, actors, actresses, screenwriters and directors of some incredible short films and The Future Awaits is one of them.
Yassmine Othman brings up to date concerning her other film ventures, "Also, another feature film which I worked in Tomorrow We'll Be Dead directed by Michael Steiner premiered at the Zurich International Film Festival and the short film in which I was lead The Cake, directed by Andrés Eguiguren will premiere at the end of October on The Mill's website and YouTube."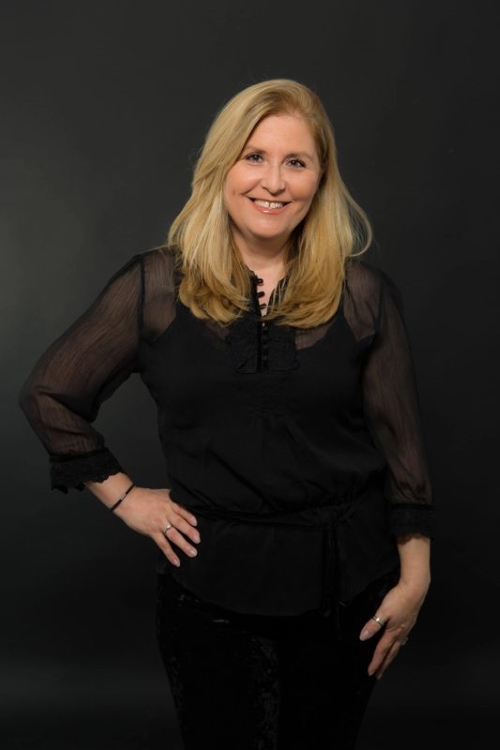 Where Yassmine Othman finds the time to balance all the various aspects of her creative career, as an actress, a language and dialect coach and the host of her own podcast, Cuentamelo con un Café (Tell Me Over Coffee), in which she interviews people from all aspects of television and film, would at first glance leave one wondering how? Yassmine Othman however although beginning her acting career as a teenager pursued a very successful career in international business.
"I was working as a sales manager in Spain for an American company via a company from Gibraltar. It is a window company called Marvin. I was responsible for sales in Spain, because I lived down south near Gibraltar and my boss, Ray Llufrio was from Gibraltar. A friend of mine said this weekend I am going to be shooting as a stand in for a short film, would you like to join. I said I have never done this before and she said it is not that difficult, just follow his lead.
It was really cold, because it was February, and it was 6:30 in the morning. All we had to do was to walk side by side. The next day we had to continue shooting and I will be really honest, we shot from seven in the morning until seven in the afternoon. On my way home I stopped at a (sports store), and I bought thermal jumpsuits and I bought myself a thermos for tea. I got myself good and warm boots. The next day I was there, and I wasn't cold. Despite the weather I had such a blast. I loved it and from that day I told my friend, listen I want to be a professional actress, I don't want to be just a stand in.
Because my father was in the military, I grew up studying in an American military school, so I have much more of an American mentality than a Spanish one. I have this (attitude of) dream high and see the big picture.
The first thing I did was buy my domain (for my website) then I started going to workshops and I got proper headshots done.
I got my first job as an actress in a Spanish TV series through my demo reel. I made it myself with other colleagues. I told them we are going to improv, and I will tell you what the story is about. You just follow me.
The first job was the Spanish TV series called Centro Medico and I played an overprotective mother of a thirty year old who got intoxicated in the hospital and he had liver problems. I was never happy with his girlfriend and there was an (argument) between the girlfriend and me. It was a bit like a dramedy.
I had a very huge supporter when I started my acting career, and this person was my boss, Ray Llufrio. He was my first fan and my first follower. I would tell him every time I had to go for an audition that he could just discount it from my pay and never did he do that. He always supported my acting career. I am having lunch with him next week after two years of having not seen him. I have always said the day I receive an award he will be one of the first people I am going to thank, because without him it would have been very hard," she says.
Let's take a step back, because Yassmine Othman's skills as an actress were apparent at a much younger age.
She explains, "My stage jobs were when I was very young, about fourteen. The Wizard of Oz was my first stage job. It was my first audition and I prepared to be the good witch of the south. My high school teacher said no you are going to be Aunt Em. In our theater we didn't have a proper backstage, so we had a cubicle from which all of the actors would go out.
The problem was my character had to wait almost a full hour for my turn. Dorothy was played by a student friend of mine whose name was also Dorothy. When my time came after an hour, I just had one sentence to say. I had to go out and say, my dear, where have you been? That's it. I looked at her and I said, my dear, where have you been? You must be tired. Where is Toto? He must be hungry.
I thought Aunt Em needed to be more creative. If you go back to reality and your niece is missing for a couple of days or even if it is just hours and then all of a sudden, she comes back from nowhere you want to know everything about her. You want to know what happened. Is she hungry? Where is the dog and even the dog must be hungry? You have to remember I was only thirteen or fourteen years old, and I was inventing the whole thing.
I thought more had to be said, not just (she sighs) oh my dear where have you been? Then applause and we have ended. I thought it was normal to ask questions.
It was my first improv and my first audition. Dorothy kept on looking at me and our teacher who was sitting, with the (expression) what are we doing? In the end it all went well, and that improv gave me the role of Anne Frank."
Many people take acting lessons in just one language at least when they are starting out, but if you speak numerous languages fluently, as does Yassmine Othman, the more obvious question for her, as she says, is why would I do that? She took her acting lessons in English, Spanish and French.
"I wanted to see how the acting is done (in another language) or what conditions are attached to the industry in these different countries. It is like when you study medicine, theory is the same in every part of the world, but then we each apply how we see or feel it. I wanted to know how it worked with the U.K. and the United States. I wanted to know how it works in France. The acting classes that I received in French were from a French casting director. The ones I got in Spanish were from Spanish casting directors, scriptwriters and film directors.
My point of view is, and I am not suggesting this as a general rule, but I think it is important that you (learn how) to act in front of a camera from casting directors, because they are going to show you how to do your auditions the best way. Once you have done a maximum of three of these workshops you need not do more. You need to move on, go forward and the person who is going to teach you the best is going to be an actor and a film director. The film director will teach you how they work, and it is a way for you to be seen by them. At the end of the day, they are the ones who are going to be giving you a job."
Spain, like many countries has several languages and Yassmine Othman is fluent in Catalan, Valenciano and Spanish. We wondered if that ability opened up more opportunities for her in films, television and streaming productions.
"Ninety-five percent of the jobs that I am offered in Spain are for international characters. One casting director in Spain told me that we have many actresses with your profile, and I said no, there is only one Yassmine Othman, just as there is only one of other actresses. I have my own talent, my own acting skills and my own character. I cannot be compared to any other person, just as no other person can be compared to me.
It (speaking those three languages) doesn't help me that much, because of the mentality here. I once was told that an actress of my age range and with my languages that I only compete with three other actresses in Spain. That is how little we are.
I sent my reel for a film that is going to be shot in Galicia and it is a film that will be shot in three languages, Spanish, Galician and English and the character that I was offered is an American editor for an American magazine. I am the lead's boss. (Editor's note: the film will be shot in 2022). I only speak English in the film. I don't speak Spanish or Galician in the film. The director contacted me and told me that in all of Spain I was the only actress of my age with an American accent who submitted her stuff, and I got the job. It was weird to hear that I was the only one, because I do know other American speaking actresses in Spain who are more or less my age.
You know how hard it is in this industry to get the job. Maybe it is not about your talent or about your skills or maybe it is not your face they were looking for or the eyes. (One) should not take it personally.
Casting director Luci Lennox gave me a really good tip, she said, an actor does not control a thing. You have to go in, do your job and leave and forget about the job. It is the only way that you are going to be able to be there and stay there. Otherwise, it is going to take you so down and you will want to quit so many times. From that day on when I go for auditions, I go, do my thing, I leave, and I forget about it. When I act, I do the same thing, I go, do my thing and then I forget about it. Acting is like being on a merry-go-round or worse like a rollercoaster," she says.
As for her ability to speak many languages, too many to name here, and how she has put it to good use she says, "Here in Spain most of my fellow actors are not fluent in English, so I help them with the fluency of the language or with French or Italian or if they need to work on an accent, we do that. For (many) people it is so hard for them to leave out their original accent. I know sometimes filmmakers look for originality and they want you to have your own accent. I give them exercises, for instance it is very important that you think in the languages that you are speaking and that you do not translate, because it will be more natural. I do this with the languages that I speak.
I got that from Clint Eastwood many, many years ago. He was in this film when he played an American air force guy who has to go to Russia to steal a plane and this plane only works if you speak Russian. He gets there and he does not speak Russian well and he says this thing is not working. His colleague tells him, you have to think in Russian. Don't think in English and translate. When he does that, it works. I thought it is logical you have to think in the language that you are speaking. It is the only way to get it right and it is also the only way to make you conscious that you are speaking that language. People ask me in what language do you dream? I always say it depends on the dream."
She highlights a couple of her most challenging and rewarding experiences as a language coach, "I had a fellow actor who speaks French and he wanted to speak Spanish with a French accent. I told him it is going to be very, very hard. I have friends who have been living in Spain for thirty years and they still have this (she imitates the accent) French accent when they speak English or any other language. They can't make the accent go away. I said let's go down, down and make it rough. If I make you speak Andalusian, maybe I can make you lose a little bit of your French accent. It worked a little. He didn't completely lose his French accent, but when he learned to speak Andalusian and then he went back to speak Castilian it was easier that way.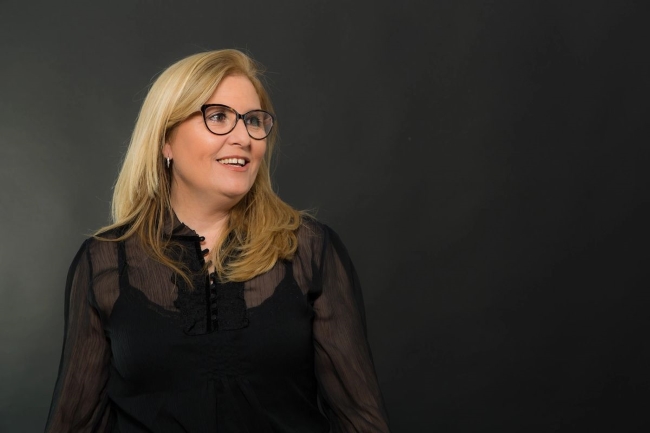 My most satisfying experience was when I coached a friend actor in Italian, and he got the job.
When I help a person and that person gets the job or that person gets short listed their success is my success. I am really happy and proud of it. If I can help, why not? I am not going to take anything with me when I die. What I give to others is my legacy."
When one becomes aware of Yassmine Othman's multicultural and artistic heritage one should not be surprised with her affinity for languages. It seems like somewhat of an understatement to use the word multicultural.
When asked to enlighten us about her heritage she laughs and says, "I don't know if we have enough time! It goes back to my grandparents and great-grandparents. On my father's side I am Spanish, Turkish and Moroccan and on my mother's side I am French and Portuguese. My dad was in the military, and he met my mother who was a circus artist.
My grandfather on my father's side was a visual artist and a musician. On my mom's side they were all from the circus. My mom started on the trapeze and then she was with her sisters on the bicycles, and she would hold her sisters on her shoulders. I have Chinese cousins, because a (Chinese person) married my cousin. I have Sephardi cousins who are Spanish Jewish. Four years ago, we welcome a bi-racial nephew to our family and so now we have black African blood (and I say that) because I am from the northern part of Africa, and I am white. I am so happy to have him in our family. Recently my cousin's son was married, and we welcomed a Colombian cousin.
In my family there are poets, writers and singers. I have a cousin who lives in London who is a singer, and she has a beautiful voice. I have another cousin and she is a great painter.
We have family in Tampa, Florida, Paris and London."
Tell us about your podcast, "My show, Cuentamelo con un Café (Tell Me Over Coffee), saw the light during our shutdown in Spain last year (2020 pandemic). To be really honest I thought what am I going to do now? I just kept seeing colleagues of mine and casting directors that I know, and they were interviewing people on Instagram. They would be always interviewing other casting directors, actors or film directors and then I thought why not? I know so many people from the industry through social media. I thought I will do the same thing, but I am going to do it slightly different. I started with Instagram, because I didn't know how to use YouTube streaming platform (at that time), so the first interviews are via Instagram and the rest are on YouTube.
My thought was not to just interview actors or filmmakers, I wanted to interview every professional that (is involved) in the industry, actors from film, tv or theater, scriptwriters, screenwriters, directors, photography directors, sound (engineers), (those in charge of the electrical), makeup, hair and costumes. (These people) are important. Just like in medicine the surgeon is very important, but there is another doctor (anesthesiologist) who I would say is more important than the surgeon and that is the doctor who puts you to sleep. If he or she doesn't count correctly the amount you will never wake. When the surgery is over a lot of people go to the surgeon and say thank you so much. You should thank the other guy or woman too. If they go past their dose, believe me that person is not waking up. People don't do that. In our industry guess who that person is. That person is the focus person (puller or first camera assistant). If the man or lady who is in charge of focusing what is being shot, does not do their job correctly all that you have filmed goes to the bin, because you can't see anything well. A lot of people do not understand this or know this."
Yassmine Othman can be seen in her second season as Naima in the Spanish television series La Unidad (The Unity).
"I play a Moroccan grandmother speaking Arabic and Spanish with a Moroccan accent. This is a well-known series that is now going international. It is now being aired in France. It is about a special police department that has been created after the terrorist attacks in Madrid. This is the second season that I am in. I am not going to say more, because you guys have to watch it. It is a really beautiful role. I enjoy it so much that when I saw myself, I couldn't even recognize that it was me. I could only see the character. It is a very special and important project for me to be in," she says.
Other projects that you can look forward to seeing Yassmine Othman in, include, a short film in which she plays a family psychologist and also a French Syrian feature film that will be shot in Valencia (Spain). It will be filmed in both French and Syrian. In 2022 she will appear in a dark comedy and there is another opportunity to work with an Egyptian American actor friend who will be directing a film. You could say that just as diverse as Yassmine Othman's cultural heritage is, her acting career has followed along the path of equal diversity.
You can listen to Yassmine Othman's podcast here follow Yassmine Othman on Instagram
or visit her website. Return to Our Front Page
#YassmineOthmanActress #MujeresEnCine #RivetingRiffs #RivetingRiffsMagazine #RivetingRiffsRevista #MujeresEnPelicula #EntrevistaPelicula #EntrevistaActrizEspanola
This interview by Joe Montague published October 11th, 2021 is protected by copyright © and is the property of Riveting Riffs Magazine All Rights Reserved. All photos and artwork are the the property of
Yassmine Othman and the top photo
Comisi
ó
n Europea Espa
ñ
a
unless otherwise noted and
all are
protected by copyright © All Rights Reserved.
This interview may not be reproduced in print or on the internet or through any other means without the written permission of Riveting Riffs Magazine.