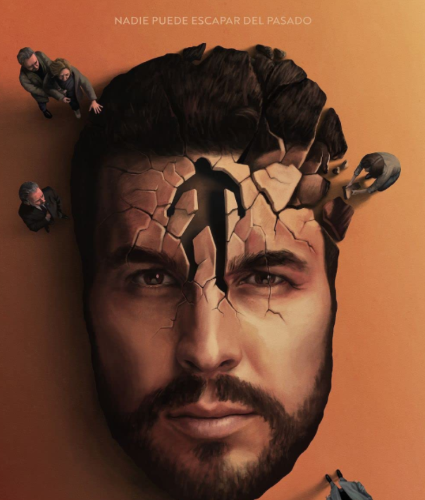 The limited Netflix series El inocente, which consists of eight episodes and that made its debut on April 30, gets a failing grade from Riveting Riffs Magazine. While there is no good way to depict the seedy underbelly of sex trafficking and violence towards women and the criminality of forcing underage girls from poor countries into a life of prostitution, director Oriol Paulo, the screenwriters and the producers far too often opted for gratuitous violence, depicted in grotesque detail, whose only purpose appeared to be to shock the viewer. Every director makes artistic choices. To call these choices artistic would be doing a disservice to the word and it mars some brilliant performances by the actors and actresses. Prior to streaming services like Netflix there is no way an uncensored version of this series, if it were a film, would ever have made its way into cinemas and it is a certainty that still today, at least in the North American market where it is being streamed by Netflix, it would never be available on television with this amount of grotesque, detailed depiction of violence towards women.
While this series carries on Netflix several warnings it would be startling to find anyone, who could have anticipated the volume of violence towards women depicted episode after episode in El inocente and this is not the standard that we expect the largest streaming service in the world to set. This goes far beyond trying to create awareness of the horrors of the sex trade and violence towards women, which a truly creative director could have delivered in less graphic ways and instead triggers trauma in women who have been victims and whom may still suffer with Post Traumatic Stress Disorder and one can only speculate how it may feed the demented desires of the monsters that lurk out there today.
There are some solid acting performances, particularly by the trio of Aura Garrido, as Oliva Costa, Mario Casas (Mateo Vidal) and the absolutely brilliance of actress Alexandra Jiménez who plays the part of Detective Lorena Ortiz. Garrido whose ability to play a diversity of characters from dramatic, to comedic to detective and now victim has garnered her the respect and admiration of those within the Spanish, film, television and streaming industries. This may be Aura Garrido's most dramatic role as Olivia, who was orphaned as a child, becomes a sex trade worker and leaves that life to try and rebuild a new life. She speaks flawless English and still young (she is turning 32 this month – May 2021), one anticipates it is only a matter of time, before filmmakers outside of Spain come knocking on her door, because she has the ability to carry a feature film or series on her own.
We were not familiar with Alexandra Jiménez prior to this series and that is primarily a product of our becoming acclimatized with the Spanish acting community, but if you subscribe to the adage less is more when it comes to acting Jimenez's performance is powerful. Often it is simply a look in her eyes, a facial expression or a subtle movement that take us back to the troubled, orphaned girl Lorena Ortiz once was or imply the strong woman, detective she has become.
We do not want to downplay the role of Mario Casas in El inocente, because he puts in a solid performance, but he is overshadowed by his female counterparts in this series.
Colombian actress Juana Acosta as Emma, and Argentinian actress Martina Gusman in the role of Kimmy Dale and Susi Sanchez from Valencia, Spain make the storyline work with strong supporting performances. Ana Wagener is poignant as Sonia, the grief stricken mother who also now finds herself dealing with a husband who has devolved into madness. Whether it was the intent of the writers in preparing the script or simply the way this story evolved, with the exception of Mario Casas all the other male actors could have been substituted for almost any other proficient actor, because most of central male characters just seem to go from one violent scene to another. It is the women who dominate both the storyline and the performances on screen.
The extent of nudity and sexuality in this series may surprise some, but probably is close to what needs to be portrayed for a film dealing with this subject matter and we will say that the nudity does involve both male and female actors.
At the beginning of this review we gave El inocente a failing grade and we stand by that, for the reasons we have discussed at length and certainly not because of the performances of the actors and actresses.
Top photo: Actress Aura Garrido, still screen capture from the official trailer
This review by Joe Montague published May 1st, 2021 is protected by copyright © and is the property of Riveting Riffs Magazine All Rights Reserved. All photos and artwork are the the property of
Netflix, unless otherwise noted and
all are
protected by copyright © All Rights Reserved.
This interview may not be reproduced in print or on the internet or through any other means without the written permission of Riveting Riffs Magazine.