Don't Wait Too Long Coos Judy Wexler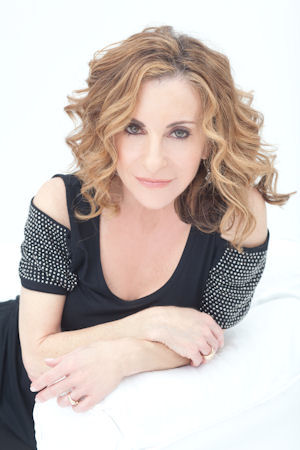 It has been said before that a good lover begins to make love to his or her partner long before they reach the bedroom and long before things become sexual. If that is true, then one also might conjecture that creating a romantic album, begins long before you reach the recording studio. That certainly appears to be the case with Judy Wexler and her current album, Under A Painted Sky and one might say that she had lots of help along the way, from her husband Alan Wexler who, as Ms. Wexler and I shared many laughs throughout our recent conversation, agreed that Alan is indeed a romantic, who Ms. Wexler confesses has recited to her on several occasions throughout their thirty-three years together, the Andrew Marvell poem, To His Coy Mistress.
The poem was introduced to the conversation when talking about the song "Don't Wait Too Long," the story of an older woman who is attracted to a younger man. The song features an elegant guitar solo by Larry Koonse and equally charming piano accompaniment by Alan Pasqua. "Don't Wait Too Long," was written by Sunny Skylar and was previously recorded by Frank Sinatra, Blossom Dearie and Tony Bennett. Judy Wexler believes that Andrew Marvell's poem and Sunny Skylar's song express the same sentiment.
"To me "Don't Wait Too Long," is a May – December relationship, about an older woman with a younger man. They are having a relationship, a love affair and there is trepidation on his part. She is just saying, hey time goes by and you can't wait, because you just don't know what is going to happen in life. The poem (To His Coy Mistress) says you can't waste time. Alan has recited it to me over the years and then that lyric ("Don't Wait Too Long") comes up and you say wait, that is the sentiment. I think that she is just convincing him, don't wait," says Ms. Wexler.
When asked if the romantic collection of songs that comprise Under A Painted Sky reflect a romantic side of Judy Wexler's own personality she says, "I don't know if it does or not (she laughs), but when I was thinking about what I wanted and the whole effect of the album, I was thinking of something moody, relaxing and something that gives peace to the listener. I wanted each song to resonate with me. I have a very long and happy marriage and I met my husband when I was very young and now I am not very young (she laughs) and we have been together for thirty-three years. We got together when we were very young. (she jokes they got together when they were five years old.) I was talking to someone the other day and the word wistful kept coming up and I was thinking of the Abbey Lincoln tune "And How I Hoped For Your Love. " I thought about how it is so wistful. It is about love lost and the hope that went into it and then it was lost. I am a huge Abbey Lincoln fan and I think it is an unusual song. I don't know of any other tune (in which) the lyrics start with the word "and." I thought that was a really interesting way to start a song, because it is kind of starting in mid-sentence or mid-thought. I am drawn to the wistfulness," she says.
"I was thinking, what would be good if someone was sitting in a hot tub and just wanted to relax and listen to a collection of songs and what would the overall feeling be. That is kind of the approach that I took to Under A Painted Sky," she says.
As much as many of the songs from Judy Wexler's current album are romantic, one of them, "An Occasional Man," first recorded by Jeri Southern in 1955 is steamy and might conjure up images of handsome men with tanned, muscle bound bodies feeding women grapes.
Judy Wexler who spoke to Jeri Southern's daughter about the song, says, "I love that song, because it is sensual and sexy. Jeri Southern's daughter said that in '55 when the song came out it was considered to be too risqué for the time and that Hawaii was the only place that fully embraced that tune and a woman singing that tune, because they weren't uptight like the rest of the country. I guess the image of a woman ripping off her clothes and jumping into the ocean was just too much. I love it for its sensuality and its humor. It is kind of a funny graphic image and I actually first heard (the song) in a commercial. I don't remember what the product was, but I believe it was Dinah Washington (singing). I thought what a cool song. When I dug deeper, I found out that all of these cool people had recorded it, including Abbey Lincoln, Anita O'Day and of course it was Jeri Southern's song originally. It is a fun song to perform live and I think (the audience) appreciates it and that they "get it." I always dedicate it to the women in the audience and for that (time) when they want a man around every now and then, not all of the time (she laughs)."
Judy Wexler did not pursue a career in music, until she was in what she refers to as mid-life. Although, music has always been a part of her life she began her career in front of audiences, as an actress, appearing on stage and on television, including guest starring on the popular sitcom Frazier.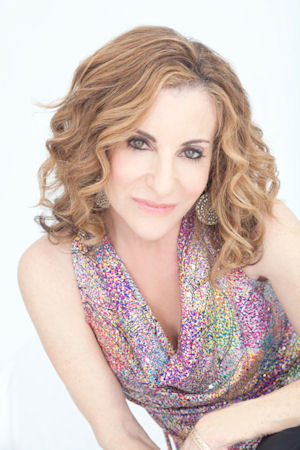 "I started being interested in acting probably when I was about sixteen years old. In high school, I was very involved in performing in plays and musicals. Then I went to the University of California, Santa Cruz with the intention of becoming a clinical psychologist. I was a psych major and then after a couple of years I added theater to my major and I got my BA in both of those. While I was studying psychology I was acting in plays at college. I was also studying Classical piano very intensely. When I graduated, I formed a theater collective with three other college mates and we moved to San Francisco. Immediately after college, I started acting. We created, we directed, we had really supportive audiences in San Francisco and we toured around California. After that I just did plays and musicals in San Francisco, moved to LA and did a little bit of TV work and did more plays and musicals. I did the Groundlings which is a big improv school and theater here in LA. I did that so I could be quicker on my feet. I did the whole school at the Groundlings (past students include, Phil Hartman, Lisa Kudrow, Jon Lovitz), which was grueling and I had a friend that did one of the classes with me and (that person) said I am going to go to music school and take some piano lessons. I had been playing piano all of my life, so I thought I would take some Jazz piano. The school had a big Jazz component. I took Jazz piano there and I studied Jazz harmony. Alan my husband was always a big Jazz fan and he introduced me to so much great music. I just decided to quit acting one day and I said I have had enough. I started devoting myself to learning Jazz. That is what happened. That was in mid-life. I just made a decision to quit."
If you live on the west coast, on February 4th, Judy Wexler is performing at Café 322 in Sierra Madre, California, on the 18th at Yoshi's in San Francisco, with a return engagement on March 13th. In San Diego you can catch Ms. Wexler performing at Saville Theatre, City College of San Diego. For those on the east coast, you will have to wait until spring. Judy Wexler is performing at the Virginia Arts Festival, Attucks Jazz Series, Norfolk, Virginia on April 28th, Scullers in Boston May 9th and New York City's Birdland on the 10th of May.
One can expect to hear Judy Wexler sing songs such as "Avec en Temps," "Whisper Not," "An Occasional Man," "Last Time For Love," "The Great City," and "Wonderful, Wonderful," from the album Under A Painted Sky. In addition, she says she is trying to integrate her favorite songs from all three of her albums, as well as a Richie Havens tune, "Follow," that she has not yet recorded, but that she intends to record someday.
Judy Wexler is a dynamo when she is in front of an audience and her phrasing is evocative. She says, "If you can communicate convincingly, authentically and honestly, I think that is where it is at."
Please visit the Judy Wexler website.
Interview by Joe Montague, all rights reserved, protected by copyright © 2012 Return to Our Front Page
This interview is protected by copyright © and may not be reproduced in print or on the internet or through any other means without the written permission of Riveting Riffs Magazine, All Rights Reserved