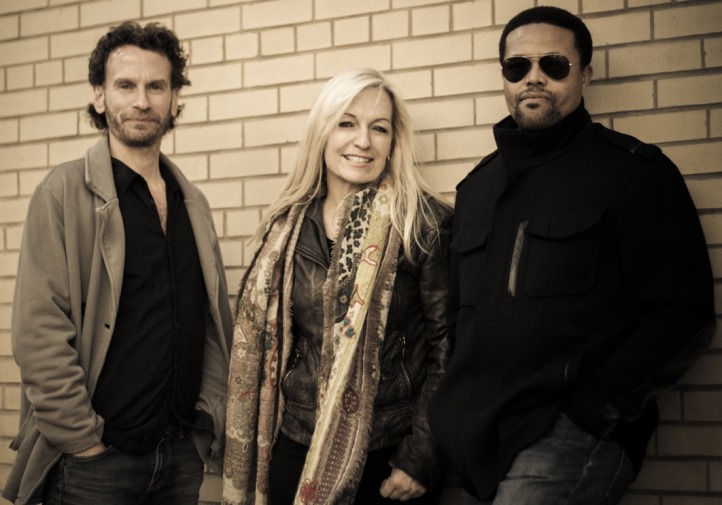 "Getaway," say the word and it conjures up many images in people's minds, perhaps saying to your wife or husband or best friend, let's just getaway for the weekend. Think of it in terms of bank robbers and you have an entirely different image, that of a getaway car waiting and then the actual culprits who getaway. It is also the name of Jazz composer and pianist Lisa Hilton's song from the album of the same name. With Larry Grenadier once again playing upright bass and Nasheet Waits returning as the drummer, Ms. Hilton affords us the opportunity yet again to appreciate what a very good instrumental Jazz album sounds like, as this is a book of jewels without any blemishes among the thirteen songs on the album Getaway. Eleven of the songs are original compositions by Lisa Hilton and she interprets "Stormy Monday Blues," an excellent tune by Earl Hines, Billy Eckstein and Bob Crowder. She also covers Adele Adkins (yes that Adele) and Ryan Tedder's "Turning Tables."
This was not the first time that Lisa Hilton has worked with video director James Grant, as he also created her music video "Waterfall," for her last album. Concerning his work on the "Getaway," video Ms. Hilton says, "I like the way he discussed all kinds of ways that we getaway. For me the vintage represents our past and the movement (symbolizes) moving forward. I was pleased that he was able to incorporate that. I like his work, so I was happy."
The centerpiece of the music video "Getaway," is a 1961 Corvette and Lisa Hilton acknowledges that it is a pretty nice ride. "It is my friend's car. He's a neighbor in Malibu. I saw him drive that to the gym and I'm like, can I borrow your car? Then I was afraid to drive it, so he drove it, but I put my hat on him (she laughs) and he sunk low in the car, so you can't tell that he is driving it. I would actually like to have a vintage car, but it seems a little like icing on the cake or something extra. It is certainly an extra in life. I appreciate them and now that we are doing the photo shoot and starting the video soon for the next album, I want to ride in another car," she says laughing.
Also riding in the beautiful Corvette is Lisa Hilton's dog Ricky. "He is thirteen and one-half years old. He is an Italian greyhound. Greyhounds are the largest and then you have whippets and then the small ones are called Italian greyhounds. He weighs maybe ten pounds. He is pretty skinny and I just adore him. I can't even believe that I brought him with me (for the video shoot), but I guess I wanted to take him with me on my getaway (she laughs). Ordinarily, I wouldn't bring my dog to one of those shoots. He is a little bit hard to take pictures of, because he has a prominent nose and he is thin, so he only has a few good angles (she laughs)."
As for the imagery in the video, "Those were (James Grant's) ideas and imagery to put in the bank robber guy, but I liked that and I liked the running feet. Our concept was that sometimes I feel I want to leave my life and I just want to getaway. I just want to be somewhere else. We talked about how things like art and music really nurture our souls and just running away doesn't do it. When we have that urge, probably what we need to do is to spend a little time nurturing ourselves.
I think that he (James Grant) is a very talented young director and that we are going to hear his name in the future. I had been looking around for talented directors and I had been getting quite a few recommendations. I looked at quite a few things and they didn't impress me at all, but then I saw his work and I was "that's it," and I liked his vision. Now he is working for NASA. I think that I made a good choice, so I think we will see quite a few things from him in the future. (editor's note: James Grant, electronic music artist Skrillex and NASA have joined forces to bridge the gap between NASA and a younger demographic, while creating more awareness of various NASA projects.)," she says.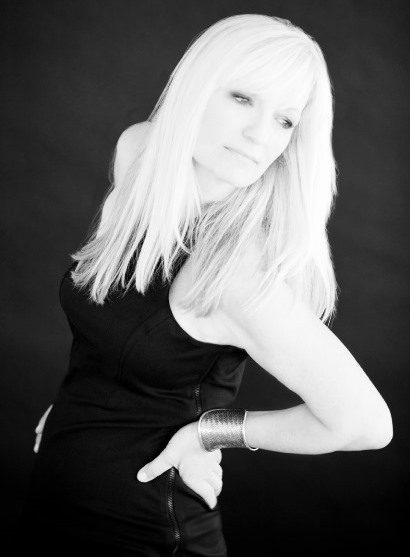 About the input that Lisa Hilton has with her music videos she says, "I work with all of my creative people. I let them do what they do, because I wouldn't want to tell (as an example) Wolfgang Puck (celebrity chef) what to cook or how to cook. I hire people whose work I like and whom I think are good and then I let them do what they do. Anytime that I start a new job, whether it is in the studio or a new video I give a rough outline of what I am looking for and what I am thinking about. An album cover is another very good example. I do that for my designer every time and he normally does something completely different than what I have asked for. He doesn't do this, but for example, I will say I want to have it green and it will come back pink and it will be perfect. It is always exactly what I am looking for, even though it is not exactly what I asked for. With my band mates it is the same idea. I give them direction and then I let them do what they do."
The artwork for Lisa Hilton's album covers like her music and her music videos reflect a subtle beauty. One should not be surprised that is the case as Ms. Hilton has a degree in art and she was a design and photography major. Her fingerprints are noticeable on all aspects of the current album. She also confesses a fondness for Impressionistic art.
"Yes I am really looking pretty much at that or thinking about that phase in art. I reference it quite a bit when I am working and composing right now. I am so very curious now that we are heading into 2014 and it is very similar to one hundred years ago. I look at what was happening one hundred years ago and I think that it was 1915 that Stravinsky's ballet caused a riot. There was so much going on one hundred years ago. I even have a little note by my piano. Let's see from 1914 to 1917 Monet was painting his Water Lilies, Claude Debussy was writing the second of his "Piano Preludes." Gershwin wrote "Rhapsody In Blue," about 1924. I think Stravinsky was writing his "Rite of Spring," in 1913. If you look at what was happening about one hundred years ago wow! There was so much creative work being done at that time of our century and I would like to think that might be happening now. Wouldn't that be exciting. I think the arts need a catalyst and a major kind of a change right now. I work like a painter or in a sculptor type of fashion. I take a tune, I paint with different elements and I sculpt it into the type of piece that I would like. I am not just winging it and I am not just throwing it down, but I am using all different kinds of techniques. In fact, sometimes I use a water color technique and sometimes I use a thicker kind of oil, sometimes I am splattering it and sometimes I am dabbling like Seurat.
I have been able to find players who work the same way and who work in a very Impressionistic manner. It is not just Impressionism, but it is seeing what I can do with my music. When you are a painter it is, will I work with water colors or will I work with oils? When I am creating my art I have rhythm, I have melody, I have improvisation and I have all of these different elements that I can use in different ways. I can go thick chords. I can do open melody. Then you have dynamics. There are so many, it is almost like you get to paint with several different kinds of media. Each thing has its own key or mode. Each one of those has its own flavor or color. I get a really big palette (You can hear the excitement in her voice). It's very exciting and that's how I think of it these days," she says.
The conversation segues to "Evening Song," one of the prettiest songs on the current album. "That one has an interesting story. "Evening Song," was one of the first pieces that I ever wrote and I find with the early pieces that many of them have very strong elements and very strong melody, but they really weren't developed the way that I like developing them. In the beginning I didn't feel that I could play them as well as I could, because I was just entering or re-entering music and the piano. It has taken me a while to get where I am, but I always wanted to play "Evening Song," again. It just wasn't developed beyond what I considered a pretty song stage. These days I need to do more than that, it has to have exploration of my instrument or music. It has to convey an authentic experience or emotion. To me it is not enough, just to be a pretty melody. I kept trying to develop that every year or two and I would pull it out. It was still a really pretty melody, but there was nothing else there. I was thrilled when I was finally able to crack the code, to solve the puzzle and to be able to develop "Evening Song," into something much grander.
Throughout time you have for Beethoven's "Moonlight Sonata," and you have Chopin's "Nocturnes," which are night songs. Then you have Jobim's "Quiet Nights," Joni Mitchell and so many others who have been drawn to the mystery and quiet of an evening. I was drawn to that myself for whatever reason. I like that long string of composers as well. I was able to capture the feeling that I was after, but I think it took me fifteen years (she laughs lightly). I felt like it was worth it and that it was special. Now I feel it is complete."
Why the inclusion of "Stormy Monday Blues," on Getaway? "That's a hard question. I think because I am a composer, I have a high regard for great tunes and it is a great tune. Obviously if Earl Hines was playing it and he wrote it too (with Billy Eckstein and Bob Crowder) then it is fun and it is a very pianistic kind of a piece. It is the whole idea of getaway and travel. It was the bookend of the two cover songs that I did put on there. It represents our history and the Adele tune represents our current day, while my music threads through there. "Stormy Monday Blues," pulls in tradition and yet it is still of today. It is where we were, where we are going and where we are," says Ms. Hilton.
While composing Lisa Hilton says, "I try and reproduce the feelings and experiences that I have and that we all of have had. It is the feeling that I am trying to recreate musically. Can I recreate the peace of a summer evening, with its soft random sounds? Can I musically explain that urge to take off and to getaway? Can I make music that sounds like audible fun? I think I can, and I really like to try! My eyes are often closed when I work, but even if they are open I don't really "see" anything. That is why transcribing to the written music can be hard. I have to tell my mind to switch and to think in terms of the names of the notes, and time signatures and to look and pay attention to what I am doing, when I've been working in emotions and essence. I use our building blocks of Jazz and music in general as my medium and the piano is my canvas. I start with rhythm and melody and add improvisation, cool harmonies, and everything else. After the piece is two-thirds through, then I start sculpting the form, adding and subtracting, always aware of my conceptual intent while I am at it. It's so much fun for me to compose! The hours fly by."
Bassist Larry Grenadier and drummer Nasheet Waits have now been with Lisa Hilton on several of her albums.
"When I was deciding on a bass player I asked myself, whom do I most admire and Larry Grenadier's name popped into my mind. Then I thought oh no, because I felt slightly intimidated, but I knew that he would say yes and I don't know why. I admire his work and he is extremely nice. He went to Stanford and he is extremely bright. He grew up in the San Francisco Bay area. I thought all of that seemed good. I liked all of that, besides his playing ability. Now he is almost like a member of my family. Maybe he is like my brother-in-law or something. That is how he feels to me. I have been lucky, because I have only played with great bass players.
With Nasheet I had admired his work that I had seen live in concert. When I looked into his background, his father was a musician and so I thought he had probably grown up listening to traditional things and yet he has played with some of the most avant-garde types of players. He has worked with a lot of really well-known and highly regarded pianists. I thought he would have that broad range of tradition and yet still be very contemporary as well. He is New York based, so I thought that was good.
I have been doing all of my recording in New York City the last few years, because my favorite studio is Avatar and I love walking to work versus getting stuck in traffic in Los Angeles on my way to work. It is my favorite studio for recording. I like the engineer, I like the players in New York City. I have the mixing and the mastering done in California. I mix at Capitol Studios, which I think is the best place for mixing. I have a couple of great mastering engineers that I can use in California, although there are great mastering engineers in New York as well," she says.
On October 21st Lisa Hilton will be performing a concert at the Green Mill Jazz Club in Chicago, to benefit The Chicago Lighthouse (for People Who Are Blind or Visually Impaired).
"I am very excited about it. I think that it is the fifth time that I have worked with The Chicago Lighthouse. They have a Jazz night and the money raised will go for their programs for the blind and the people who are visually impaired. They not only help people in Chicago and the surrounding areas, but they also help the whole state of Illinois. One of the things that they do is help to provide jobs for people who are visually impaired. They have a call center that is operated by the visually impaired. They house braille books for the entire state. The Chicago Lighthouse does a lot of clinical work and they work in conjunction with one of the local universities. There are super cool eyeglasses for the visually impaired and The Chicago Lighthouse (helps fund) research on retina issues. The Chicago Lighthouse has legal services provided by blind lawyers," Lisa Hilton explains.
Please visit Lisa Hilton's website.
Interviewed by Joe Montague October 2013, protected by copyright © All Rights Reserved. All photos courtesy of Lisa Hilton protected by copyright ©, All Rights Reserved.
This review is protected by copyright © and may not be reproduced in print or on the internet or through any other means without the written permission of Riveting Riffs Magazine, All Rights Reserved