Meja's Stroboscope Sky, Yellow Ribbons and Sleepless Nights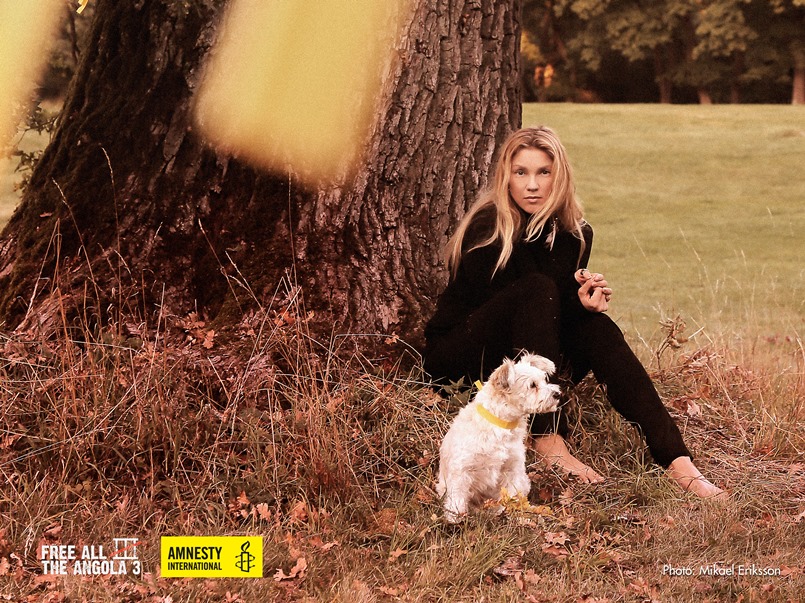 Swedish singer, songwriter and human rights activist Meja will be releasing her 11th album (two of which were with Legacy of Sound) Stroboscope Sky in April and it will feature original songs such as, "Blame It On The Shadows," and "Sleepless." Since making a big splash on the music scene in both Sweden and America in the early to mid nineties with Legacy of Sound and co-writing the Dance hit "Happy," with Anders Bagge, a song that charted on the Billboard top ten in America, Meja has become a music icon at home in Sweden, a superstar in Japan and is highly respected in the American music community, as well as many other countries. In addition to her songs "Happy," and "All 'Bout The Money," American music fans may remember Meja for the duet and music video "Private Emotion," that she recorded with Ricky Martin. Music however, is not the only thing that Meja is passionate about, as she is an accomplished painter and sculptor and she is a human rights activist. She is currently collaborating with Amnesty International to draw attention to and to seek the release of an American, Albert Woodfox from Angola prison in Louisiana where he has spent the past forty-two years in solitary confinement for a murder conviction that has been overturned three times by the American courts, but the state of Louisiana has refused to honor those appeal decisions and Woodfox has remained in jail.
Meja wrote the song "Yellow Ribbon," (not to be confused with a song of a similar name made popular by Tony Orlando and Dawn) and on January 15th of this year released the companion music video to draw attention to the Albert Woodfox situation. We asked her how the music video was received by those in attendance in Stockholm.
"It was fantastic. It was really, really the way that I wanted it to be. It felt laidback and soft, a bunch of friends and just the music, very spontaneous. It was really, really good. There has been a lot of press on it here in Sweden and now we are starting to see the fruits from the international scene. There have been people from The Guardian and (people) in America who have been contacting Amnesty International in London. The countries who have been working on this case are Belgium, Holland, France, Japan, America and the U.K. and of course now here in Scandinavia and we are just getting all these people onboard. Amnesty International has gone out with the video through their channels as well. It is a good impact," she says.
As for what inspired her to write the song "Yellow Ribbon," and what prompted her to collaborate with Amnesty International, Meja says, "It started with me coming back to my house on Christmas Eve in 2013. Christmas is really hectic and I am Christmas allergic (she laughs) to some extent. It gets to be a little too much. You have to buy, buy, buy and people are running around. You have to be happy and you have to meet this person and this person and you have to make all of the food and there is so much at Christmas that it stresses me out. I chose to leave the Christmas party quite early and I went home to my house and I just sat down, had a glass of wine and I read my Amnesty International magazine, just by myself. I found this article about Albert Woodfox and it caught my interest and the question began rising, how on earth in 2013 at the time, is it legal to keep a person in solitary confinement for forty-two years? It is beyond any (she doesn't finish the sentence, because it is beyond comprehension)….It is torture. Of course I understand that you need to have solitary confinement for a couple of months or whatever for people who are in need of being in solitary that are real, real bad criminals, but forty-two years? That caught my interest and I started to Google and I found all of these links on the internet about this specific case. I wrote him a letter the same night and I received an answer from Albert on January 9 th of 2014.
I found a link on Youtube called Who Are the Angola 3 and it is a documentary where I found new information about the Angola 3, about the case, information about the Black Panther party that I didn't know before, because all that we know here in Sweden is that the Black Panthers were angry young black men with guns who wanted revolution with guns. Of course they must have been angry young men. Of course that must have been the case with a few of them, but the other side of it was they had all kinds of different programs and wherever they had Black Panthers the community was huge. They had breakfast communities and they had communities for kids and for the elderly. It was this huge social network thing they built up to take care of each other. To be a member of the Black Panther party there was a list of ten books that you had to read and you had to know the books by heart, so you were educated and there were books about the legal system and how things work, so you knew what you were fighting for."
Meja has been active with Amnesty International since 1998 when she, along with some other noteable Swedish artists recorded the song "Tusen Röster," (English translation: A Thousand Voices).
"We did a local thing (the song "Tusen Röster,") in Sweden with Peter Jöback, Lisa Nilson and a whole bunch of Swedish artists that joined together and we sang a song that was written by Mauro Scocco and Max Martin. (Other artists included, Koop, Dilba, Stephen Simmons, Plura, Uno Svenningsson, Ulf Lundell, Peter Lemarc, Sophe Zelmani and Rebecka Törnqvist.) We recorded that song and released it to support Amnesty here in Sweden. Since then I have been a member, read my magazine and I support Amnesty International every month, but I haven't been active like I am now. I just decided when I was sitting there on Christmas Eve and I read about Albert that I wanted to write him a letter. I explained my situation and the nature and my dog and what I am doing. I tried to explain my reality. Then when I got the letter from him that is when it fell into place. I was sitting and writing the lyrics for a song that I had just received from my producer and his sister. They had a melody and the vibe of the song, so I was going to write the lyrics for it and I couldn't. I was wondering what I was going to write about. Then the same day I got the letter from Albert and the words yellow ribbon popped up in my head and it just felt really good singing yellow ribbon. I didn't know what it meant, because in Sweden we don't have that tradition of the yellow ribbon. I went out and Googled it and I saw wow, this is exactly what this thing is about with Albert and it is a welcoming home. It is a freedom song. I want to tie yellow ribbons in all of the trees in the whole world to welcome him out from his hell (editor's note: In some parts of America a tradition exists to tie yellow ribbons around trees to welcome home those who have been imprisoned)."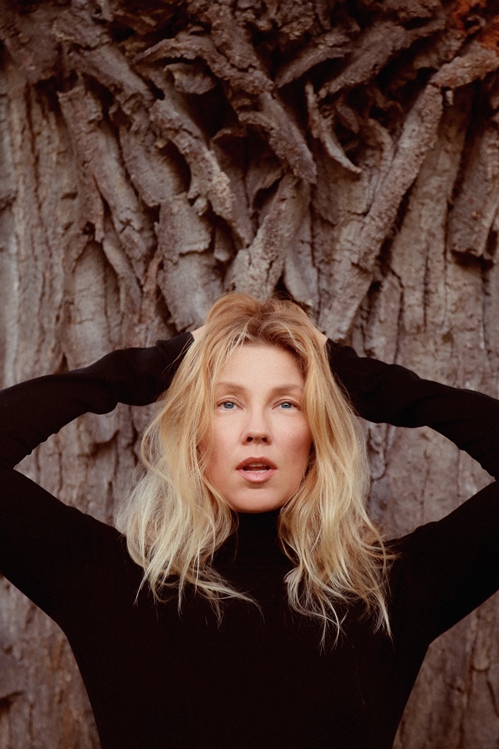 The Albert Woodfox case is not the first time that Meja has become an advocate for a matter concerning human rights.
"It is the way that I am as a person, I have always been involved with different causes. I built a school in Tibet. I have been supporting the Swedish Tibetan Society for a school in culture for fifteen years or something. I have this school that I built to help these kids in this little town in Tibet. Also, my family, we are supporting a group of child orphanages in India. We try to go once a year and we hang with the kids and it becomes a personal thing. We support these kids. We hang with them for a week, but of course we help them and we pay for their school, their food and all of that stuff. I am also an ambassador for the Non Violence project, which is the knotted gun that was founded when John Lennon was shot. That (being an ambassador) goes on and on and on. It's a lifelong thing until you feel that you can't support that cause anymore.
There was a Swedish artist called Carl Fredrik Reuterswärd and he created it in '85 or something like that. He is still around and he lives close to me at Torekov and he founded this and when John Lennon was shot that was one of his inspirations. Now you have this powerful symbol and you have original statues standing outside the United Nations in New York and in Luxemborg and this one in Sweden (Editor's note: in addition to several other locations in Sweden, replications of the sculpture also exist in Germany, Switzerland, South Africa and France). Yoko Ono is a part of this whole thing and so you have different artists and sports people that are ambassadors as well and what we have all done is to decorate our own gun. Every ambassador has their own design for their own gun. I have a symbol (that she used previously as a stage decoration during her performances) that is a drop and I made that drop as a disco ball drop. We had it covered with this plastic glass and I haven't been using that one for ages, so I just thought I could transfer it to being on the gun instead. I took all of these hundreds of small pieces off of the drop first with a hammer and a nail and then after that I placed them on the gun by hand, piece by piece to make it sort of fit together. It took tremendous time to put it in place, but the first result I think turned out really well.
It was not by chance that Meja ended up with a music career, as a highly respected international recording artist and an accomplished painter and sculptor. Those influences began with her grandfather Per Lundqvist.
"I grew up with having music and art around me. My grandfather was a composer and he was writing everything from ragtimes to songs to a piano concert to full orchestra and rhapsodies. He would make pieces for a horn orchestra. He wrote a lot of different types of music. He was in charge of the orchestra on Sveriges Radio (Swedish Radio) for about twenty years or something like that. He was a music director and a composer. At one point he was at the Swedish opera where he used to work with Jussi Björling the fantastic Swedish tenor and he worked with all of the people who were at the Swedish opera at the time. He was really a big influence for me. I grew up sitting by the piano and listening while he was doing his compositions and he was writing down everything, all of the harmonies for a full orchestra by hand, like Mozart or Chopin would do.
Also my mother was recording when she was around eight or something like that. She was a singer and she wrote some songs with my grandfather. They released those songs on television and they did the LPs and stuff like that. Then she decided when she was eleven or twelve that she wanted to be a painter. She quit the music. That is why I have the art. She has been painting my whole life," she recalls and you can hear the warmth in her voice, as those memories with her grandfather and mother come to life again.
We posed the question to Meja whether or not her other artistic endeavors gave her an opportunity to step away from music and just relax. We received a bit of a surprising answer.
"I find myself being slightly over creative, so I never really relax in my head and when I started surfing I think that helped me to take all of the thoughts out, because I really can't think of anything else when I am on the water, as there is so much else going on. That helps me to keep my head clear," she says.
Then of course there is Chaplin, her little white dog, her constant companion and whom she absolutely adores and he adores her. What more could a woman ask for?
"I have always been writing and the creativity when it comes to writing and writing poems and short stories. I started to write my first poems when I was six years old, so the writing has always been my main force. I remember I had always been singing in choirs since I was six. Singing in choirs has been a big part of my musical education. It is a great team building thing where you just have to be one in the group and you have to listen to each other to function as a whole and it is really, really good. That is what I was doing and singing at home.
I moved to Mallorca when I was fifteen and I went to school. Through my mother I met a Jazz musician called Stephen Franckevich and he was from New York originally. He was a fantastic guy and I kind of got caught up in (Jazz), because he was a fantastic trumpet player and a singer. My mother has been listening to Jazz at home my whole life, but it hadn't been my kind of music, until I heard it live when I was sitting in the Jazz clubs in Mallorca, a fifteen year old in the Jazz clubs. All my friends were hanging out at the discotheques and dancing to whatever music was popular at the time, but I would be sitting in the Jazz club (she chuckles) listening to the guys playing. That influenced me a lot and he (Stephen) tried to drag me up on stage. He would say you have to sing a song, but I was too shy. I never wanted to do that. It took a few years for me to figure out that I should really try to do this. Once I made up my mind I moved back to Stockholm and that's where it all took off," says Meja.
Meja's original reasons for moving to Mallorca to study had very little to do with music. "I went to Mallorca first, because I wanted to study languages and Spanish and all of that, so the school was the main purpose of me going to Spain. Then I got introduced to all of these people and I found a different international scene than we have here in Sweden, meeting people from other cultures and languages and influences that made a lot of difference from being brought up in Sweden."
Meja has recorded a few songs in Spanish and on her Mellow album she recorded one in Portuguese, but she confesses, "I have this thing for Dutch (she laughs lightly). I don't know why, it's kind of round and friendly and it sounds funny. It has the round thing that American English has as well. It is rounded, sounds nice and it sounds friendly."
After returning to Sweden Meja met Brad Vee Johnson, an American from New York who was living in Stockholm at the time and who had put together a cover band. Meja says, "He was the main guy and we were three girls, singing backup and singing our solo songs."
It was also about this time, in the early 1990s that another music professional's star was rising, renowned Swedish songwriter, producer and sound engineer Douglas Carr (Acqua, Ace of Base) who was working at at the famous Cheiron Sutdios and Cheiron Records founded in Stockholm, by Denniz PoP and Tom Talomaa.
Carr recalls, "Someone called in this girl to sing background vocals on a song. While Meja, was in the vocal booth and I was adjusting a mic-pre amp and eq'ing her voice I remember I looked up, turned around and just said instinctively, wow, what a nice voice! Wouldn't it be great to record an album with that tone of hers!
It's wasn't until Meja and I were way into the writing and recording of her first solo thing that I started to recall that it was her who was in front of the mic at Cheiron when I had that "moment" of what a great voice she has."
I (started) doing a lot of studio work and I went out on tour with Rob'n'Raz DLC, but then Anders Bagge (Janet Jackson, Celine Dione, Jennifer Lopez, Santana, Madonna) came down to a place where we were playing and he saw me one night. He dragged me to the studio the day after and then we started working. That work turned out to be the Legacy of Sound's first album. That is how it evolved. It is all about timing. We did two albums with Legacy of Sound and I think Canada was one of the main markets for the song "Happy." With that song in America on Billboard we were up on the Dance top ten charts. It was released in twenty-four countries and that was the first single. From there we did the second album and then I decided I wanted to do the solo. Occasionally I ran into this man called Lasse Karlsson, who at the time was managing Ace of Base when they had just hit it big. There was also another Swedish artist called Emilia.
We (Karlsson and Meja) started talking about doing something together and it was Lasse who introduced me to Douglas again. We made this team with Lasse as the manager and Douglas as the producer and me the artist and then we started writing songs and creating the first album that was out through Sony Music in 1996. We released the first single in Sweden and it didn't really do anything and then somehow the Japanese office heard about this album and they totally fell in love with it. Suddenly "How Crazy Are You?" was climbing all of the charts in Japan. It happened in Japan (first) and then Sweden went, what's this? Have we missed anything?"
Watching Meja perform today and watching some of her earlier performances, what strikes one right away is her ability to interact easily with her audience and her command of the stage, but she says those things did not always come easily to her.
"I can still feel insecure talking in front of an audience. I just have to make sure that I really know what I am going to say and all of that stuff. When I was singing backup with Brad Johnson and we had the cover band and all of that and I remember the first time that I sang my own song and Brad chose for me to sing a song called "Everything I Miss At Home." It is a ballad. It is a very beautiful song, but it is very difficult to sing. You really have to be one hundred percent power when you are singing it and I was so fucking nervous. We had this guy who was a really good stylist and he put really good clothes on us. I had this short skirt on and my knees were going like maracas (she imitates the sound of maracas) while I was singing. I couldn't have my hand on the microphone stand, because I was so nervous and the whole stand would shake like crazy, so I would leave the mircrophone in the stand. I would hold onto the stand like it was a tree and then when I was standing there I felt my upper lip going (she imitates the sensation of quivering lip) and I was shaking as well. I was this whole power of nerves. (She laughs) I definitely had a natural reverb going on (she says repeating my words). I was really struggling in the beginning to get rid of that nervousness, because you can hear it in the voice. The vocals wouldn't be straightforward, really clear, crisp and (were not) so secure. They would be more wobbly. I was fighting with that for a long time and then after that I was just, I don't know…I am really lousy when it comes to rehearsing and I never take any singing lessons. I never do anything like that. It is pretty much me when I walk up on stage. If I rehearse something I will pretty well forget it anyway. I don't think so much, I just am," she says.
Meja refers to her first tour in Japan, "It was crazy. The strongest experience that I had was on the first tour that we did of Japan. We had been rehearsing and planning everything and then we went to Japan and we did the first show in a theater I think about 4,000 seats. I had no idea of what was going to happen, because we had just been rehearsing at home in Sweden. Then I ran out on stage and I was welcomed by 4,000 people, just standing up screaming "I love you." All of that energy from these people got right to me and I just started crying. It was like this massive cloud of love that just bombarded me. It was fantastic, but it took me by surprise, because I didn't know what to expect. I had been doing festivals and things like that, but this was in the theater and with this intense energy.
"How Crazy Are You?" opened up Sweden and the Nordic territories and Japan, but "All 'Bout the Money," hit everywhere. "All 'Bout the Money," is a bigger song as a song. We were working on the second album, as always we were writing and recording a lot of that album in Douglas' (Carr) apartment. We were sitting down in the kitchen as we normally did with a guitar, drinking coffee and fiddling around. He had this riff going with this hooky thing and I started singing some kind of a melody and then it felt nice to sing All 'Bout the Money. I had this idea that I wanted to sing about that and make it a hidden political song in a way. There is so much shit going on and what people will do for money is just insane."
It would appear that it is Meja's willingness and ability to be transparent, genuine and natural when she is on stage that draws people to her and to her music. Those in the music industry that know her echo those sentiments and it is reflected in the songs that she writes.
We mentioned the song "Sleepless," earlier and Meja shares the backstory to the song. "I wrote "Sleepless," a few years back when I was living in Mallorca. It is the fruit from lying awake at night and thinking and being worried and wondering. You can't really sleep, because there is so much going on in your head. There are people around you, family and friends who you are worried about. It is kind of a little worried song and then having it as a support in a way.
"Blame It On The Shadows," is also connected to that. It is the first song that I wrote with Nicolas (Gunthardt), the producer of Stroboscope Sky. When you look back into childhood there is so much stuff that happens all of the time and that you take on as a kid. There are things happening and oh it must be my fault. This should be this and maybe this has to do with me, but things occur when you are a child and you don't have anything to do with it really, it's like the grownups world. That is a little bit what the song is about. The years go on and you find yourself (she starts to laugh) in the couch with the shrink going through this and talking about that. At the end of the day you can talk about things forever, but at some point you just have to let it go. Things happen and I think that it is important that you look into it and you talk about it and you get it out of your system."
As for 2015 Meja says, "I am starting off slowly and I hope "Yellow Ribbon," will last another two or three months, that the song will live that long. You never know how long a single is going to be around, but I hope it is going to be picked up on radio all over the place to be able to support this cause.
I am also doing Pledge Music a crowd funding thing. It is like Kickstarter. I am going to sell things that I like. I have homemade hats, there is music and some things that I have worn on different cover shoots, (as well as) some art pieces. I want to work further on this project with Amnesty International and Albert Woodfox. There is nothing that I get. There is no money involved in this of course. Everything is charity and we need to get a little help on the way to be able to continue. April 17 th is the release date of Stroboscope Sky and on April 17 th Albert Woodfox will have been in solitary for forty-three years. We are planning on doing something on April 17 th and that is why I am doing the crowd funding, so we can support the whole thing and we can do something really cool for him. We have a few ideas that we are working on.
We will release it on my own label (Seven Sisters Network) to begin with and then we will see. It would be great if I could have a record company to come on and to join in, but for the time being there is so much that I have had to work on, so I haven't really had the time to sell it into any record company yet," she says.
You can visit Meja on her website or on her official Facebook page. You can also visit Meja's art website.
Interview by Joe Montague, protected by copyright © All Rights Reserved. Photos courtesy of Meja, photos by Mikael Eriksson, protected by copyright © All Rights Reserved.
This interview is protected by copyright © and may not be reproduced in print or on the internet or through any other means without the written permission of Riveting Riffs Magazine, All Rights Reserved