It is always great to sit down, (even if it is over the miles) and chat with Maia Sharp. The renowned singer, songwriter and musician, whose songs have been recorded by artists such as, Cher, Trisha Yearwood, Terri Clark, Bonnie Raitt and Art Garfunkel, will have just released her new album Reckless Thoughts by the time you are reading this. Maia Sharp is as candid, as she is thoughtful when talking about her life, career and songs. She breathes fresh air into the world of music. She is comfortable collaborating with other songwriters and she is quick to share the spotlight and credit with them, even though it is her name on the album for which the songs appear.
From her home in Nashville (yes, she did indeed move from California a few years ago), she talks about when the seeds for Reckless Thoughts were first planted.
"The first song that I knew was going to be the beginning of a new album project was "Kind." I wrote that with Mindy Smith and Dean Fields in 2019. When we were finished with that one, I knew I needed to start thinking about another project, even though Mercy Rising (the previous album) wasn't even out yet. I knew that one was already finished. I knew that "Kind," wasn't going to be on Mercy Rising. It already set the wheels in motion and I thought I guess I am going to be making another record.
"Too Far Now," was the next one. Those two songs are so different from each other that they really presented a challenge. How am I going to write or look through my catalogue for a body of work that makes sense, so all of these songs can play together and sound like one animal. They are the most different genre wise. I think my production, the vocals and the lyric tone will be the thread through the songs. That is how it got started, at least writing wise.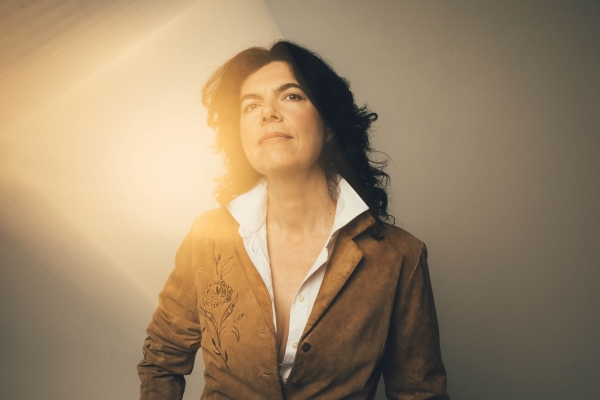 "Kind," and "Too Far Now," were done first, knowing that I had to get them out, I had to get them recorded, so I could start to find a tone for the next album. Those were done at Camp Senia studios, which is the one that is owned by the drummer and bass player who played on this record and on Mercy Rising, Ross McReynolds and Will Honaker. They have this room that is literally right up the street from me. I would go in there and just take a day with them and start to get a feel for what I wanted "Kind," and "Too Far Now," to sound like. I had those two songs pretty much finished, before I knew what the rest of the songs on Reckless Thoughts were going to be.
Let's talk about "Kind," a little more.
"As many of our co-writes start, we just sit down and start to catch up on life and things that are going on that we have observed in the world. When we wrote it in 2019 during the previous administration, we were all in a pretty cranky mood and we felt like kindness was just not in style anymore. People were doing things boldly and unapologetically that were straight up unkind. With a faction of our society, it seemed to be okay with them that this was happening. We were baffled and were asking what was happening and why is this okay? We started writing a song about that frustration and then realized we didn't really (want to) come from the negative. What if we flipped it and came from the positive side, like the people we do want to hang with?
Dean had the line "My kind of people are kind people." We started writing it from the more celebratory perspective. If only kindness matters then really all of these other things that seemed to be controversial, such as race, sexual orientation, color, religion and gender identification, that don't matter at all to who a person is and are nobody else's business. How do we allude to those things, without sounding, preachy, scolding or cliché. We just started looking for silly things that could be about someone or a quirky trait someone has.
We wanted to point out that it doesn't matter how quirky you are or how different you are from me. If you are a kind person, we have a shot at being friends. We did a deep dive and I am pretty sure Dean was "Jalapeno peppers in your ice cream."
I have been playing (the song) live for over a year and it always gets a really good response. It always felt like a song that was not like my other songs. It always felt like it was going to present a challenge to build an album around a song that is so different from what I usually do. That is kind of what the song is really saying, it is really different and that is okay. It doesn't make it scary. It is a nice song.
It is annoying to the point of being offensive that people feel it is their job to judge these things about other people. What the (expletive) do you care about who I love? What does that have to do with you at all? We didn't want to come from the WTF place. We wanted to say, you can be all of these things that I am not. We can still have a chance at being friends and if you are a good person, I can still love you.
Mindy had this one (line), "Get yourself stung saving honeybees." (she laughs heartily). (She also came up with), "Have your meat and 3 or your chickpeas," and Mindy is a vegetarian. (she laughs again) I added for the rhyme "Call who you call, when you fall on your knees." People who judge each other on where they get their faith and their spirituality or their lack thereof, is such a pet peeve for me. Who gives a…. (her voice trails off) Why do you care who somebody looks to when they are having a hard time or when they want to build a community? Whatever, do what you gotta' do? (more laughter) What does it matter?
That verse is such a good example of a successful co-write. We have written a few other songs as a threesome, but the three of us were so in the zone as a team. That verse is the perfect example, "You can part your hair like a palm tree," I am pretty sure that was Dean. The three of us were woo we found it.
Once "Kind," and "Two Far Now," were finished, I went to Resister Studio (Nashville) in November of 2022. We hit the ground running, because I really kept my focus. It is the place where I tracked Mercy Rising with Ross and Will. They, and now Josh (as well), are my all-star team from the last album. I love those guys. Anytime I have a chance to work with those guys I take it. The other eight songs were done at Resister, in a batch, with the full intention that they would flesh out the album.
I took those songs back to my room (Crooked Crown Studio) and I did the overdubs and the vocals. I tried to get everything mixed over the month of January and had it ready to master and press in February, so it had a chance in hell for the physical copies to be ready in time for the Bonnie Raitt show that I thought I was opening on May 17th (the concert was postponed). Once I had the show, I put my pedal to the metal to at least get the CDs pressed. It is such a welcome thing to get any kind of a deadline because I am the label, and I am an independent artist. If I don't have a date to work from it can just be too fluid. I need some kind of pressure to start the ball rolling," she says.
Maia Sharp then recalls the various deadlines she set for herself in terms getting the record mixed, mastered, CDs pressed and then the vinyl ready.
She explains, "My rate of production is so much higher and just as good, when I have a lot of stuff in front of me. In fact, it gets kind of squirrely and it gets off the rails a little bit if I only have one thing (to concentrate on) and I know I have to have it done."
One can easily envision concertgoers singing along to the chorus of the song "Kind," "My kind of people are kind people / My kind of people are kind / If you got a good heart / That's a good start / If you want to be a friend of mine…." It is also easy to imagine that artists from several genres of music will want to adapt this song to fit their style. It is one of those rare songs that is comprised of fun lyrics with a serious message.
The song "Old Dreams," written with Garrison Starr, is a reflective song. It is about who you once were, who you are now, and who you are becoming.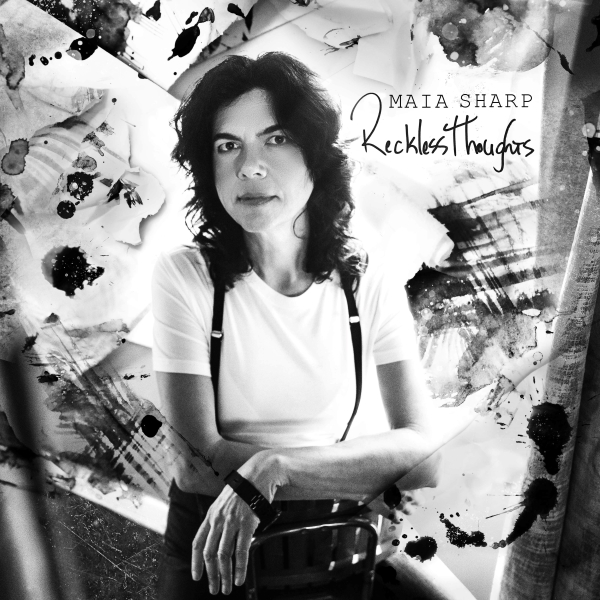 Maia Sharp says, "Old Dreams," hits me right in the gut. I am absolutely living that one. I think it is a great example of the perspective I found for this album, because Mercy Rising was so obvious to me what I was going to write about. I had just had all of these changes in my life and I moved from California where I thought I was going to live forever. I left my marriage of twenty-one years where I thought I was going to stay forever. I had another quick and serious heartbreak right after my marriage. I had never lived alone until then. There were so many changes, challenges and reconstruction and I had to get these songs out.
After Mercy Rising and when things settled in a little more, I was not in a tailspin, I felt calmer and stronger, I thought now what can I write about that is still real, it is still true to life, but it is also interesting? I didn't have the drama anymore in my life, so what was it? What was the perspective? "Old Dreams," is a good example of that perspective that I found. I am learning to let the dream and the things that I really want to grow with me. I have learned so much. I am not twenty-five anymore. I have seen a lot and experienced a lot of things, particularly career wise, so why wouldn't I let those things that I have learned inform, what I want now? They are important to me now.
A few of those things didn't happen. Cooler things happened, things that I couldn't have known that I wanted. I didn't know enough yet to know what was really important. Now that I do, the things that are really important are happening. I just have to remind myself, what do I really want now? Do you have that and are you close to that and the answer is usually yes.
If when I am fifty, I am still responding to something the same way as I did when I was in my mid-twenties, I have to look at that, because that is not accurate anymore.
The answer has absolutely changed. I am very close to what I actually want."
As for the collaborative songwriting for the song, "Old Dreams," she says, "My friend Garrison Starr had been at a writing session somewhere else. I had a writing session here and she just came back from the writing session and she was staying with me. We were out on the deck having our wine and I think I was having a cigar. We just started to talk about our day and life and this idea came up about beware of the default. Life is actually better than the default makes it seem sometimes. We were going to relax and just wind down, but in spite of ourselves we started to write some lines. She did this with another song of ours too that is on her album. She said sorry, but we have to go downstairs and write this thing. I remember going ahh, I just wanted to relax and finish my wine. You are right damnit and we went downstairs and we wrote it," and she adds about the lyrics, "It is so true and I need to remind myself that things are really good and things are better than the default is telling you."
We take a few moments to talk about some of the other people who appear on Reckless Thoughts, "Ross McReynolds is playing drums on everything. I did get on the drum set for "Everything You Need," but you will hear how simple that is. (she chuckles) Will Honaker is our bass player, Joshua Grange is electric guitars, steel, synthesizers. He engineered the tracking session as well.
I got The Accidentals and Kitty Larson (strings) and they are so talented. We have written together a bunch and they recorded some of our songs that we wrote together. We have toured together. To me it felt like to me on the spot, The Accidentals would arrange the strings section of my song, as we are playing it live. It blew me away. I almost forgot the lyrics. What is even happening right now? I had a cello and violin playing with me perfectly. They just do their homework and they take it very seriously. They are monster players. I had them play "California."
My friend Vanessa Freebairn-Smith who is a top-shelf cello player in Los Angeles, she played on "A Good Day."
Shelly Fairchild sang high harmony for me on a couple of songs. She is on "Old Dreams," "She'll Let Herself Out," and "Hell & Back." Emily West is also singing on "Hell & Back." It is a song about women singing, so I wanted to get at least three other women singers who weren't me, so you can tell there are different voices on there. I got Shelly, Emily and Wendy Moten.
Peter Groenwald, who is one of my co-writers, is on "California," which was written by Peter, Garrison and me, he played piano for that one. He has a duo called Hush Kids, which is really cool.
Mindy Smith is singing the high harmony on "Kind."
I haven't played saxophone on my own album for a really long time. The saxophone was my first instrument and I used to make sure I played it on one or two songs per album. I didn't do it on Mercy Rising, but I wanted to bust that out again. "Too Far Now," has a chord progression that felt like it was a good palette for sax, so I played sax on it. Hopefully that will be received well. That is why it felt different from "Kind," which is straight up Americana.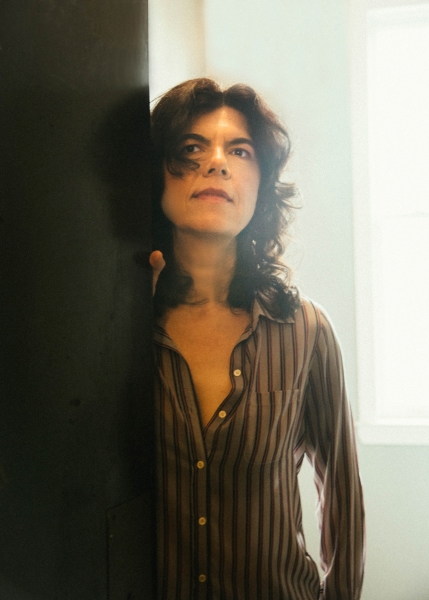 "On (the song) "Hell & Back," I really wanted to have live percussion, not just samples and not just shaker and tambourine, but accurate African style percussion. I called a guy I had worked with years ago on the Art Garfunkel project, a percussionist here in town named Eric Darken. He tours a lot, but he just happened to be in town. I cornered him and I got him to play for "Hell & Back," and once I had him, I was oh my god, what else can I have him play on? He is so good and so creative and so in the pocket. His groove is deep and exactly the way that I want to hear a groove. It was so fun to play with him. He is also on "Fallen Angel," and it is just a real extra moment. He will know when to answer what the other instruments are doing and when to support them. His sense of that is right on the money. He is also on "She'll Let Herself Out."
Maia Sharp may not have found drama to propel the inspiration for Reckless Thoughts, like she did her previous album Mercy Rising, but she create a fine collection of songs that have deep personal meaning for her. A case in point is "On A Good Day," a song that is both vulnerable and raw.
It is (about being) in the process of getting through it and appreciating that you are slowly having more good days than bad, but also accepting that they are going to move in steady, slow rotation. Some days are going to be good and some not so good. That is just a part of the process. I like the calm accepting perspective of it. It has no drama in it at all.
Kim Richey's language compared to mine is tempered in a way and it was perfect for this song. We found the voice for our character. I don't know how much she relates to our character, but I definitely do.
When asked if "Gone Cryin'," is juxtaposed to "On A Good Day," she says, "I think this can be the same person and also be like you know what I gotta' go and let it out.
I wrote "Gone Cryin," with Elizabeth Elkins and that was in the heart of the lockdown. It was right after John Prine passed away. I remember thinking and saying let's do our best to try and write something in the style of John Prine.
At that point in the lockdown, it was at the height of scariness. It was pre-vaccine and the news was not good. We were all in isolation and I was pretty fresh to Nashville. I was in need of socializing and continuing to build a community here. I was trying to let people know I live here now and I couldn't do any of those things. It was a mind screw. It was really challenging and all of us were dealing with that. I don't think I am alone in that feeling. This was after I had Covid in March 2020 and it was brutal. I woke up with it the day that the U.S. realized Covid was here and it was real. They announced that we had a pandemic. I felt bad and then I felt worse and worse and worse. It (became) pneumonia and then it was really scary. I made it through that and then I thought WTF, I am (here) to get a fresh start and this is how it kicks off. I was in a very high anxiety place. I was trying to stay positive and optimistic.
Elizabeth and I had written together before and we are friends. Both of us were very mindful of exposure and not being out in public. She was in full isolation and I was in full isolation. We did know people who wrote together in person the whole time, but we wrote that entire song over Zoom.
We had to get it all out. I was letting myself be a mess and I was. This was also during the time that I learned how to bake sourdough bread and I planted a garden. I learned another language. I read forty books. People were talking about how productive they were with our down time and I was more in a battle for my own optimism. Finally, I just let myself have a really shitty day. I was talking to Elizabeth about that and she was having the same experience. I said, let's own it, I am going to cry. Right now, I am just going to let it out, because that is how I am going to get on the other side of this feeling. I had an image in my mind of somebody in a little store, with a sign hanging on a nail and they flipped over the sign. Instead of it saying Gone Fishing, it says Gone Cryin'. I brought that image up to Elizabeth and she was oh ya' let's write that.
Other songs on the album that you will want to check out include "California," "Too Far Now," and "Everything You Need."
About the latter song, written with Madi Diaz and Anna Schulze in 2019 she says, "I didn't really think about it for a long time. I think that was the last song I chose to go on the album. It is about somebody who is in a good relationship and who is so in love that they can't help but be worried that they are going to lose it. It is a struggle for optimism even when life is going well. You know you should be celebrating this and why aren't you just swept away by the joy of it? There is this little hurt place that just won't let yourself be swept away. (You think) this person could wreck me.
I am not in that situation right now, but I love this song so much, I wanted to take a swing at it."
As for the title of the album Reckless Thoughts, Maia Sharp explains, "That is a line out of California, "Reckless thoughts and broken hearts collide." I looked all through the lyrics for all of the songs for a potential title. I like Reckless Thoughts, because you can take it either way, to be a good thing or a bad thing. Reckless thoughts can get you in trouble, but also there is something about songs to me that are reckless thoughts. You let yourself go off the rails. You let your mind wander. You allow it to go to unexpected places. Sometimes the reckless thought is when we do the song that needed to be sung.
I am always drawn to the thing that has two sides to it and reckless thoughts to me feels like it does. It can be a dangerous thing or it can be the way that you break out of a rut."
Please visit the website for Maia Sharp here and you can follow Maia on Instagram. You can read our 2021 interview with Maia Sharp concerning her Mercy Rising album here.
Photos by Anna Haas, protected by copyright © , All Rights Reserved
#MaiaSharp #MaiaSharpMusic #MaiaSharpAlbum #RivetingRiffs #RivetingRiffsMagazine #RecklessThoughts #MusicInterview #MaiaSharpMusica #EntrevistaMusica #RecklessThoughtsAlbum #CompositorEntrevista #CantantaEntrevista
This interview by Joe Montague published August 13th, 2023 is protected by copyright © and is the property of Riveting Riffs Magazine All Rights Reserved. All photos and artwork are the the property of
Maia Sharp unless otherwise noted and
all are
protected by copyright © All Rights Reserved.
This interview may not be reproduced in print or on the internet or through any other means without the written permission of Riveting Riffs Magazine.