This is part two of our two-part interview with Marcella Detroit aka Marcy Levy.
If you missed part one of this interview you can read it here.
Marcella Detroit released her first solo album titled Marcella in 1982 and says that it was created in between her two stints with Eric Clapton.
"When I left Eric the first time I came back to LA and I was doing a lot of session work with so many different artists and producers. I was becoming very well-known and it was mostly R&B stuff. Then I got a call to work with John Boylan who produced QuarterFlash and Johnny Lee, as well as George Duke, Stanley Clarke, Melissa Manchester and Leo Sayer. Along the way, because I was a well-known singer I got called to do a lot of sessions and one of them was with John who I just mentioned.
John showed an interest in doing an album with me. People have asked me have you always been happy just being a background singer. I say of course not! (She says it with a sense of exasperation) I always felt I was an artist in my own right and I was always writing music for myself.
Some people are happy with that (being a background singer). I think every background singer is (at some time) aspiring to be a lead singer and in front of the spotlight. All of these people work so hard and they are kind of taken for granted. They are artists in their own right. It is part of the package. You go through the steps of trying to achieve your goal. Being a background singer is good training. You learn what to do and what not to do, how to react and what makes a good showman and how to deal with crowds. It is a really good learning experience.
When John (Boylan) expressed an interest I started writing and I was working with Richard Feldman who wrote one of Eric's hits called "Promises." He was from Oklahoma as well and I had met him in Tulsa. He moved out here and we were really good friends. We started writing and we worked on the album with John.
Richard and I wanted to do something a little more experimental and we included a guy from Tulsa named Walt Richmond who is a great keyboard player and writer. He is in Eric Clapton's band now. He was sending us all this really cool sounding stuff like interesting snare drum sounds that we wanted to put on recordings. We wrote a few songs with Walt for the album, but they wanted to take it a little bit more to an all American Pop Rock, so that's what we ended up with. I wasn't completely happy with that. I was happy that I was doing an album.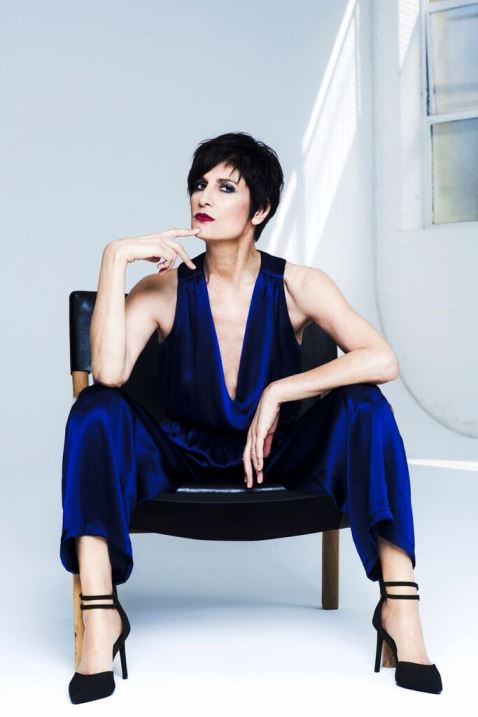 Unfortunately, because the guy who signed me to the label had left the label, so the promotion and everything fell flat. The people in New York didn't really "get" the album. They wouldn't give me any tour support. John Cougar Mellencamp saw me play and I opened for him. He loved us and loved me and he asked me to go on tour, but the record company wouldn't give me any tour support (for that either), so I couldn't do it."
It was not an easy road for women in music who wanted to be solo artists, when Marcy decided to go down that road. She shares one story of what happened to her.
"The radio programmer for some station said to my manager we already have our quota for female artists to add to the playlist this week. It's true and people think that is bullshit, like its fake news. It's not fake news, it's very true. Women have had to work even harder. Remember when Lilith Fair came out and all of a sudden there were all of these amazing female artists with Sarah McLachlan leading the way. That was like a revolution, before that there was a limit as to how many female artists they would allow on their playlist. There still could be, I don't know, because I haven't gone to radio programmers lately.
By the time that 1987 dawned Marcella Detroit had a new musical venture and yet again she found herself plugged into the British music scene. She was one-half of the musical duo Shakespeares Sister and that is not a spelling error, there is no apostrophe in the name.
She talks about that period of her life, "It is not the name that I came up with. My then partner Siobhan Fahey left Bananarama and she wanted to create something with a little more artistic depth. As Bananarama they were very successful, but she wanted to do something different. My friend Richard Feldman whom I mentioned earlier and with whom I co-wrote the songs for my Marcella album, had a place in LA, so when Siobhan and her husband Dave Stewart from the Eurythmics moved to LA in 1987 Richard introduced himself. After a few days Richard thought I should come over and meet them. Siobhan was seven or eight months pregnant at the time. Richard told me that she wanted to leave Bananarama and form her own band and he thought it would be an opportunity for me to do some writing with them and that maybe it (would lead to something else).
Siobhan explained what she wanted to do and so we started writing together. She already had a concept and she took the name Shakespeares Sister from a song by The Smiths. She was a big fan of The Smiths. I wasn't into that scene so much. I was still more about Soul, Rock and Blues. I was willing to try something different. I like to keep my mind open and to learn new things.
For the first Shakespeares Sister album Sacred Heart I was a hired hand who was paid as a background musician and singer. I helped write most of the songs and I sang on all of the songs. I also played guitars and harmonica. I did whatever I could.
With the start of the second album I was asked to be a fifty percent member and that was great. It was nice to be recognized and to be appreciated. Siobhan and I just started that second album Hormonally Yours on our own and we ended up writing our biggest hit ("Stay"). It was a concept album (based on a movie) that Siobhan and her husband Dave had seen. It was called Cat-Women of the Moon. It was a B movie made in the fifties with these (she is laughing and barely able to get through this explanation), really cheesy effects. It is a sci-fi movie about these earthlings that go to the moon and there are all these cat-women there. We wanted to buy the rights to the movie, because we wanted to superimpose ourselves into it, but it proved to be too costly. We still used that movie as inspiration for the entire album. There were particular scenes in the movie that we wrote songs about. When we wrote the major hit "Stay," I was singing to this one earthling who had fallen in love with me and I had fallen in love with him. I asked him to stay with me on the moon.
"Stay," was a huge hit and it was # 1 for eight weeks, which was still unprecedented for a female band in the UK. It set a record and I don't think it has been touched. It went gold in America and we did a very small tour. We also did a few really big TV shows like David Letterman and Arsenio Hall. It was a very short tour and the band and things were starting to fall apart. It was a fourteen day tour and then we went back. We were going to play the Royal Albert Hall (London, England). It is one of the most amazing venues that you can possibly play in London. Unfortunately, she canceled the show. She was going through some difficulties. I was waiting in London staying in a hotel and it was one of London's finest hotels and a giant cockroach was walking by my bed one night, but never mind, I thought let me put a saddle on that thing and I will go back home. I was waiting and waiting for her to decide. I am not trying to make light of it. She was having difficulties in her marriage and I understood that. I was waiting and waiting and I finally got a phone call from her saying I am sorry that things are going this way and I hope that someday I can sit down with you, have a cup of tea with you and be your friend. I said I hope so too.
I came back to England a few months later for one last show and we did a really big production for Smash Hits Magazine. It was a teen magazine and they had every huge band playing. We all did live performances and that was it. That was the last I saw of her or had any kind of connection with any of those people."
Fast forward to April of 2013 and Marcella Detroit returns to her musical roots with the album release, The Vehicle. Unlike a lot of artists whose vocals after many years of recording and performing evidence wear and tear and loss of power, the beauty of Marcy's vocals are on full display with songs such as the opening tune "Love X a Million," and the second track "Goddess In Despair." It is however, the third song on the album "Good Girl Down," that gets the listener's head nodding, their hips moving to the groove and that beckons people to get up and dance.
Marcella Detroit talks about the album The Vehicle, "All of my songs are really true stories. When I write with other people of course I have to be more like a chameleon. When I am writing with other artists I have to figure out what they want to write about and what they want to say. Of course I draw from my own human experience, because after all I am human.
I met this man who was a friend of my husband's and he was a manager for some very well-known artists and he sadly passed away just this year, but he called and he asked me what I was working on. He is from England and I sent him some new songs. He said it's great and I want to help you make the record of your dreams.
I have been bashed around in this business a lot and people made me promises and people have said this and that. Then I felt maybe I gave them too much responsibility or I put it all on them instead of myself. I felt like I was let down a lot and I thought oh my God this is it. I thought this is the ticket and it has finally come through. That's what it is about. It is my story. I call myself the thing that wouldn't go away, because I am still here doing what I love to do. I'm in a slightly different arena, but I am still doing what I love to do. That's what it is about you can't keep a "Good Girl Down." I keep going and "maybe this time someone will come through / and actually do what he says he'll do." That is what the song is about. I was so inspired when he said he was going to help me that I wrote an entire album worth of songs in about two weeks."
As for the musicians she says, "The rhythm section was absolutely stellar. I had James Gadson on drums and anybody who knows about great R&B players would know about Gadson. He has played with Marvin Gaye and Bill Withers. He (played) on "Use Me Up," and "Isn't No Sunshine." He was with Paul McCartney at one time. He is one of the best Funk drummers I have ever heard and that I had the pleasure and privilege to work with. He's the coolest guy. Then there is Reggie McBride who is the bass player and he reminds me of James Jamerson the Motown bass player, so I had this amazing, unbelievably funky rhythm section. Then I got these younger guys to play on top. There was a guy named Luke Miller on keyboards, he is young, but he is very tuned into old school Soul. There was another guy named Sam Meek on guitar who played on some of the songs, (as well as) Johnny Lee Schell who has played with Bonnie Raitt and just about anyone that you can think of. He is very soulful, old school guitar and really funky. Everybody was very, very funky. I played guitar and sometimes I was funky. It was my concept to go into a studio and record it live. I didn't want a bunch of gimmicks on it. We did it on a click to keep the timing tight and there is some modernity to it, but I wanted to keep it raw. I wanted to keep it simple.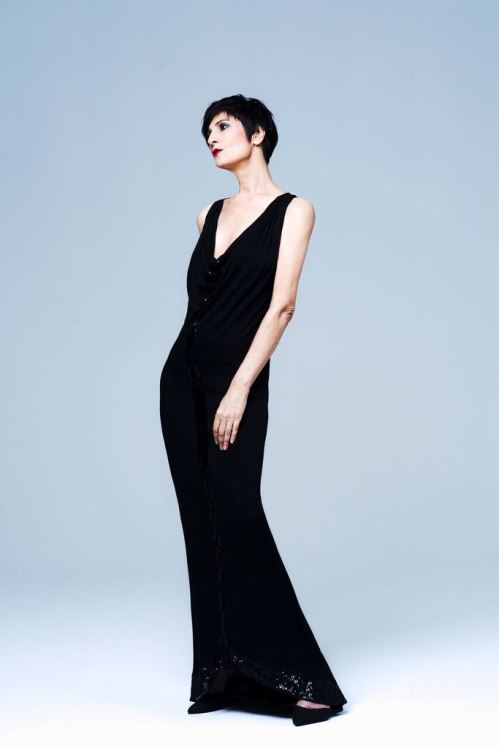 I said to Gadson I need to get someone who is really good to mix this and who understands old school. I don't want this to sound like a perfectly manufactured Pop record. He said I know Reggie Dozier and I said wait Reggie Dozier from Holland, Dozier and Holland? He said yeah he's Lamont Dozier's brother and he's made a bunch of Motown stuff and we've done a multitude of things. I was laughing with glee and said are you kidding me. He arranged for us to meet. I explained to Reggie what I wanted to do and he was the coolest guy. He had no attitude whatsoever. We met him at Paramount Recording Studio in LA. There was also another studio, Ray Parker, Jr.'s studio. It was all done in LA and Reggie mixed it. He did a fantastic job. The whole album was done from start to finish in about three weeks."

With her September 2015 release of the album Gray Matterz, Marcella Detroit's music took a different turn.

"In 2014 I did the initial launch and then I did a relaunch in 2015 when I hired a publicist and I wanted to make sure that I had a really good opportunity at making it known. Without a publicist it is kind of hard to do on your own.

In the year 2000 I did an electronic dance album called Dancing Madly Sideways and I have done guest vocals on some dance music. I have also written some songs to dance tracks. I like the ones that are more songs (versus) being (only) interesting sounds. I thought I would like do an album that is all dance music, but with real songs, which I had never done before aside from the Dancing Madly Sideways album and that was a whole different era. Dance music has really changed. I just started writing and I thought I would do a few songs to see how it felt. I really liked them. I played them for a few people and they really liked them, so I thought I would continue. Before I knew it I had eight songs. Once I had them recorded I contacted a friend of mine in England who is a really good musician, engineer, and producer (in addition) to being a good songwriter, Paul Drew. I asked him if he would like to mix them for me. He said sure and I sent everything over to him. He added a few things to it, guitars or bass or things that I didn't have on there yet. He made it sound like a record.

I do demos in my home studio and they sound pretty good. I have had some producers tell me all you really need to do is have someone really good mix this and it sounds great. I wish I could do it all myself, but like my husband says (her voice gets deeper) no man is an island and it is true. It is nice to have another ear and another perspective on there and to make it sound professional. I think that it is always good to add that final element. It is a very important element. It is not little, but it is a big element.

After I sent the songs to Paul I thought I am going to keep writing, so I came up with a few more songs that I really loved and sent them over to him. He mixed them for me and the next thing that I knew I had a whole new album. I decided that I was going to call it Gray Matterz, because there were things going on in my head at the time and I was writing from my own life experiences that I was thinking about at the time. I had a lot of fun and I created it all at my home studio.

I went over to England to promote Gray Matterz in 2015 and I did some big radio shows at the BBC Radio 2 and BBC London. I did a lot of shows and it was great."

Marcy talks about one of the songs she wrote that provides some insight into who she is, "For Gray Matterz I wrote a song called "England Calling," because it seems like England is always calling me and all of these wonderful things happen. My husband Lance is British. I have a real strong affinity for that country and I just love it. I don't love the weather. I love the history and I love the innovation. It just fascinates me. Every once in a while I get a call to go over to England to do an Opera show or come over to England to do this or that. With Eric (Clapton) being English I have always had this strong connection with England. I don't know what it is, but it has always been there for me and I really love it.

I just get more of a sense of culture and of course history, because there is more history and it goes back for thousands and thousands of years, as does America, but it is just different, as far as our societies, what we are familiar with and what we know about. I feel so very alive when I am there. I can't explain it, but when I am there I feel different and excited," she says.

In fact, England liked Marcella Detroit so well they made her an angel!

She explains, "Have you heard of Absolutely Fabulous (a BBC television sitcom)? It's with Jennifer Saunders (as Edina Monsoon) and Joanna Lumley (as Patsy Stone) and they also did a film (2016). I was over in England in the nineties right after Shakespeares Sister and when I did my Jewel album. I got a call from Jennifer Saunders asking me if I wanted to be in the show. Marianne Faithfull was going to be in it. I would play an angel and Marianne was going to be God. We did this really cool song by The Animals called "We've Gotta' Get Out of This Place," and it was incredible.

(At first) they asked me to write some songs for that particular episode and I did. I sent them the master tapes and they used them. Then Jennifer Saunders asked me if I would like to be in it. We became friends and they invited us to some really funny dinners. She is naturally very funny and so are her husband and their friends. They are hysterical. I got to sing this beautiful Gospel song called "Oh Happy Day," which was popular in the sixties. I sang it in a church with this incredible Gospel choir. I grew up on that song when I was a kid and I got to sing it. I was so excited about it. It was a real thrill."

That provided a nice segue into asking Marcy if after all of these years of performing and recording if there is still a thrill when she performs before an audience or she goes into the studio to record.

She replied, "Well it is called nerves darling (she says with a mock diva voice). I still get nervous, because I am a perfectionist and I want everything to be great. It is hard for me to leave myself alone when it comes to that and not be such a perfectionist and just have a good time. When I am having a good time obviously I am more relaxed and enjoying myself, but that's not always the case. It is something that I am constantly working on and trying to achieve. It is always a challenge, but I seem to like the punishment."

That thrill also exists when Marcy hears one of her songs on the radio.

"I always have a very puffy chest moment or when I am in the supermarket and it is playing over the loud speakers or I go to a store and I heart it playing I go wow what an honor! I actually helped to achieve that and I am so grateful. I am really fortunate that I get to do what I love to do and to make a living out of it. I get to travel the world doing something that my brain and my mind and my soul created. I'm just really grateful. What more can you ask for," she says.

Marcella Detroit's most recent project is called The Nasty Housewives, a trio that consists of herself, Hope Juber and Roberta Freeman.

"Last year my husband and I moved back into Los Angeles. We had been way out in the suburbs, about an hour outside of LA raising our son. He had gone to college, had left home and moved into LA. We were stuck out in this very safe, clean and conservative, right wing area called Thousand Oaks and we thought this is really not us. We had been trying to move out of there for five years and we were looking for places back in LA. We finally found the place and we made the big move.

About a week after we moved back here I went to my gym and I was doing my exercise on a bike and on the bike next to me there was a screen and our now ruler, it was during the election last year (2016) and His Orangeness was on the screen. I was shaking my head and I was going I can't stand…and this woman comes up to me and says are you okay? I said no I'm not. I can't stand the sight of him. She said me neither and so we started talking and I said I'm not sleeping well and we just moved. She says my husband is away and it turns out her husband is a world class Grammy winning guitarist named Laurence Juber. He used to play with Paul McCartney and Wings. He has been on countless television soundtracks and theme songs. He has worked with the best of the best. He is constantly touring and working on his own music. He is a guitar virtuoso. She arranged for us all to get together with our husbands and we struck it off immediately. Laurence is English and my husband is English, so they got along really well. Then we talked about creating some music and singing.

During the election we were so upset and we were crying. They invited us over the day after the election. We were all so upset and concerned for our country and Hope brought over this girl named Roberta Freeman and she is an amazing singer, who has worked with some incredible people like Blondie, Lou Reed, Pink Floyd and all kinds of people. We decided let's use this opportunity and do something with our art to express ourselves. Every song was inspired by things that he would say like Meryl Streep, overrated. We thought there's a good title, let's write a song and call him overrated. We were trying to get the rights to the song by The Ramones called "I Want to be Sedated," and change the words and put overrated in there, but they wouldn't give us the rights, because apparently they are supportive of him. I thought you know what, who needs their song anyway and I came up with some new music and we recorded it in the next few days.

Before we knew it we had ten songs with ten videos for the songs. The name (of the group) came about, because Hope Juber had a band called The Housewives back in the eighties and it was very successful. They ended up being on big shows like Ellen DeGeneres and really important shows. They had a following and this was all about being anti what's his name and in support of women and what is right. Hillary was called nasty by what's his name, so we decided to call it The Nasty Housewives. If you do a search we are thenastyhousewives.com that's us, but if you do nasty housewives you are going to get a porn site," she says.

With the grind, the euphoria and the disappointments that accompany a career in music we thought it was a fair question to ask Marcella Detroit where she finds the balance and how she stays grounded.

"I am from a lower middle class background and I am not impressed so much with people who are braggarts or just because they are famous. Sometimes people ask me well don't you have a lot of famous friends? No, I don't, because I don't really care about that. It is not something that I really, really care about that much. I don't aspire to only knowing people of a certain status. It is not part of who I really am. I guess my parents instilled this in me, but what is more important to me is someone who is a good person, someone who is does good and someone who is kind, considerate and thoughtful. That is what I aspire to be, somebody who cares about others and somebody who has empathy and compassion. I guess it just comes pretty naturally to me. Sometimes I get star struck when I am hanging around with my idols and stuff, but what it boils down to is what the person is like as a person and not this idea of who this person is. That is more important to me than anything really," she says.

You can visit the website for The Nasty Housewives here.

#Marcy Detroit #MarcyLevy #RivetingRiffsMagazine #rivetingriffs #LayDownSally

This interview by Joe Montague published October 4, 2017 is protected by copyright © and is the property of Riveting Riffs Magazine All Rights Reserved. All photos are the the property of Marcella Detroit

, unless otherwise noted

and all are

protected by copyright © All Rights Reserved.

This interview may not be reproduced in print or on the internet or through any other means without the written permission of Riveting Riffs Magazine, All Rights Reserved