In one or more of the following capacities, Tom Saviano has played live or recorded in the studio with and / or composed for or arranged music for artists and bands such as, Chicago, Juice Newton, Sheena Easton, Dolly Parton, Sweden's Björn Skifs, KISS, David Foster, Dusty Springfield, Melissa Manchester, Bill Champlin, Leo Sayer and many other iconic artists.
One might say that Tom Saviano's journey to becoming one of the most respected individuals in the music industry began with his childhood in a multi-ethnic neighborhood in Chicago. On the other hand it is far more likely that we can say that odyssey began with his father Albert who was born in 1920.
"My dad came through the depression. By the time he was fifteen they were six years (removed) from the '29 crash. There were fourteen children in the family and there was not enough money to buy each of the children instruments, so he waited until he was married to my mom and I think she helped him buy his first instrument.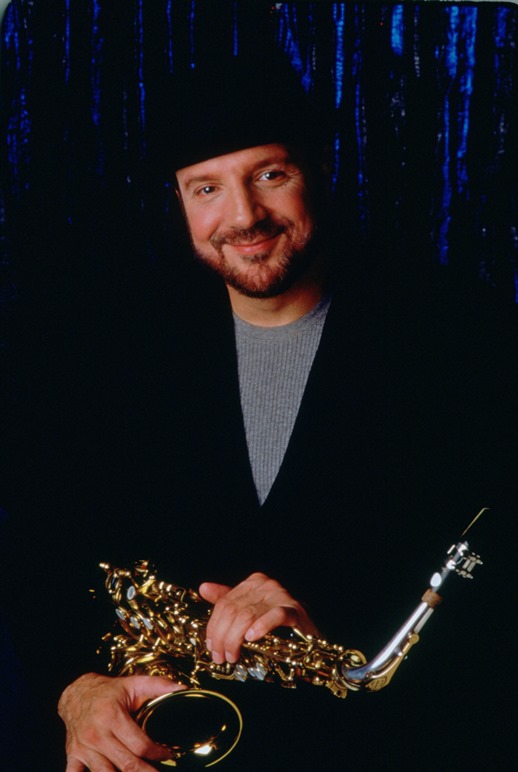 (When he was growing up) he wanted to play so badly, while he watched his older brothers play (an instrument) that he would play a paper accordion. It was almost sad and funny at the same time. He was so hungry to be a musician that once he got a horn he just ate it up. That is all he did.
He found Zilner Randolph (Jazz trumpeter) when he saw Lil Armstrong, Louis Armstrong's wife coming down the steps of a hotel, the Grand Terrace in Chicago. He approached her and asked if she knew anybody who would be a good teacher and who would teach him how to arrange. She gave him Zilner Randolph's phone number. Zilner was the conductor and the music director of the Louis Armstrong band," says Saviano.
Continuing he says, "In the forties for the most part when you traveled to gigs it was by train and there were not many pianos on the trains. If you had to write arrangements on the way from New York to LA, which might have been a three to five day trip back then, your band leader might say write an arrangement on the way (to the next gig). He would tell my dad if you don't hear it in your head and if you can't write it down without a piano you aren't going to be able to write the chart.
He was teaching my dad how to hear pitches and he would do things like open and close a door with a squeaky hinge and he would ask my dad what is the pitch of the sound of that hinge. My dad would say Zilner I don't know and Zilner would say well you are going to know by the time we get done.
My dad became an arranger studying under who I think was one of the founders of Jazz (Zilner Randolph). Louis Armstrong is considered to be one of the founders of Jazz and treasures of America. What Zilner taught my dad was to know the pitch, have it in your head and be able to write it without a piano in the room and write a whole arrangement out that way. He would also tell my dad don't just listen to Jazz, but also listen to symphonic music. I get a lot of my ideas by listening to symphonies and I get inspired by listening to Stravinsky or Beethoven. Then Zilner applied that to the Jazz medium.
Zilner Randolph was an arranger who wrote for Woody Herman and the older big bands back in the day. He was an old school writer and a good guy who was symphonically trained and college educated, which was rare for an African American musician at that time. He taught a lot of the underprivileged people in the neighborhood how to read music. He was a very nice man."
As for Saviano the younger's own start in music he says, "When I was in grammar school, by the time you reached third or fourth grade they asked if you wanted to play an instrument. My dad was a big band musician and when I came home and mentioned that to him he said I am going to start you on something myself and he started me on sax.
My dad came from a large family, so a lot of my father's brothers were in the band with him. My dad played the trombone as well, two of his brothers were trumpet players and two or three of the other brothers were saxophone players. There was a lot of competition between the cousins and the children of all of these musicians. A lot of them were the same age and if one seemed to be playing and doing better in school on the instrument than another it would be Tom is doing great or my cousin Rosalie was a good clarinetist and saxophone player. I was competitive and I wanted to be the top dog, so I practiced a lot harder.
My dad said let Tom start out on one of the saxes and see how he does," recalls Saviano.
A significant turn in his music career coincided with his first big crush, "One day I was coming home from school and there was a little girl named Angela and I had a crush on her. We were walking home together. She had nothing to do with music. I was showing off to her. One of them was to kick the saxophone case down the sidewalk. I put the saxophone case on the sidewalk and the more I kicked it the more she laughed, so I kicked it harder. By the time I got home and pulled that sax out of the case there was a huge dent in the bell of the sax and it belonged to my uncle. When my dad saw that he lost it and he took it away from me immediately and I was punished severely. I know now that he didn't really want to take it away from me, because he wanted me to continue playing, but he did it to starve me and so he could say now look your brother and your cousins are all advancing to the next band and you are doing nothing, because you don't have an instrument.
I wanted to start playing again and he finally got an old clarinet for me. You couldn't take that clarinet out of my hands. I practiced so hard and I moved up. I got good enough to become first chair.
We lived above my grandfather's brownstone flat in Chicago. My dad in addition to being a musician went to work as a laborer and when he came home he would ask my grandfather, did that guy practice today? That was me, that guy (he laughs)."
While Tom was busy practicing his music after school and on weekends, his buddies were trying to get him out of the house to play sports. He says they even went to the extent of trying to mimic the instruments that he played.
"They mimicked a trombone and I said I don't play trombone," he remembers.
Tom Saviano's father facilitated another source of inspiration for him and he explains, "My dad had a sound on sound tape recorder. He could record one sound and then bounce it over to the next track and eventually you could have ten tracks of something if you kept bouncing back and forth. I would play all of the saxophone parts and I would listen back to how it sounded and it was an inspiration.
At the same time stereo had just started to come in during the fifties and sixties. We had a nice stereo unit and my dad bought every Frank Sinatra record there was and every Count Basie record. There was stuff from all the studio musicians with whom I eventually started working later in my life. I knew a lot of these people, because he would point them out to me and say listen how good they sound. My dad told me, you want to strive to be as good as those people, because you can go to Hollywood and work. He had that dream, because in his band there was a trumpet player from Count Basie's orchestra. That trumpet player was named Joe Alexis. It was in the 1940s and he told my dad they should take the band, hit the road and go to LA, because the studio scene was just starting then. My dad wanted to go, but he had all of his brothers in the band and it was a close knit family and they told him to stay. He didn't go and there was a lot of resentment from my dad towards his brothers later in life. He told them we had a chance back then and you guys didn't want to go."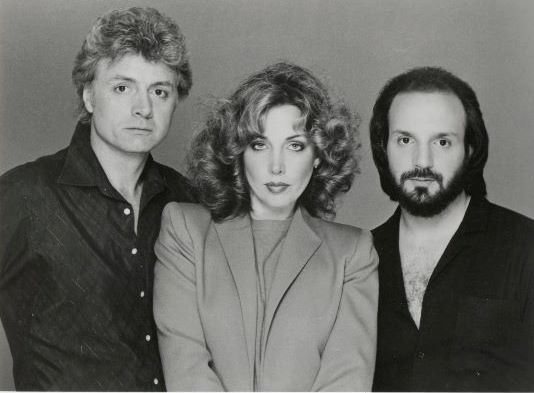 There were also those special moments that left lasting impressions on the young Tom Saviano. He recalls one of them, "One particular concert that my dad took my brother and I to at the Arie Crown Theater in Chicago was to see Frank Sinatra singing with the Count Basie Orchestra, which had Quincy Jones conducting. I was fifteen or sixteen years old. When I saw that I was blown away and in my mind something clicked. I thought that's what I want to do. I was inspired by that."
By his mid-teens Tom Saviano was getting ready to add his third instrument to his repertoire.
"I took lessons from a symphonic flute player when I was fifteen or sixteen years old, because my father wanted me to learn flute from a guy who actually played in the symphony orchestra. He said these people are classically trained and this instrument is all that they play. They will know tricks and ways of playing the instrument that somebody who is a doubler (plays more than one instrument) might not know (how to do).
My dad had started me on sax, but the main instrument was clarinet and I am glad for that, because the clarinet is a lot harder to play than the saxophone. If you can get really good on the clarinet, the saxophone comes a little easier. When I was sixteen years old I got real serious about it (music) and I am glad that I did."
More changes were in store for Tom Saviano, changes that would change the rest of his life.
"I graduated from high school in 1967 and then we moved to Los Angeles.
I came from a very sheltered background in a segregated community that is all Italian and you pretty well don't eat any kind of food except Italian food for the first seventeen years of your life and when I came to California I asked somebody what is that green thing you are eating? It turned out to be an avocado. That is how sheltered I was," he says.
Coming soon in Riveting Riffs Magazine Part Two of our interview with Tom Saviano, as he adjusts to life in California, co-founds his first band and enters the recording studio for the first time, recording his own music and working in the studio and live with some names you will easily recognize. To read part two of this interview click on this link.
Top Photo: L - R Tom Saviano, George Pandis, Richie Felts, Kraig Kilby, Photo property of George Pandis protected by copyright ©, Middle Photo - Tom Saviano; Bottom Photo - promotional photo from MCA Records for the band HEAT, from L - R Ed Whiting, Jean Marie Arnold, Tom Saviano
#TomSaviano #MelissaManchester #rivetingriffs #rivetingriffsmagazine #HeatTheBand
This interview by Joe Montague published June 10, 2018 is protected by copyright © and is the property of Riveting Riffs Magazine All Rights Reserved. All photos are the the property of Tom Saviano
unless otherwise noted
and all are
protected by copyright © All Rights Reserved.
This interview may not be reproduced in print or on the internet or through any other means without the written permission of Riveting Riffs Magazine, All Rights Reserved