Sally Stevens Interview Part I

We would be here all day if we attempted to list every one of the musical accomplishments during Sally Stevens' career, but throughout the course of our recent conversation with Sally and in the account of that interview which you will read here, we will attempt to give the reader a glimpse into the career of one of America's and the music industry's most successful people, during this two-part interview.
Sally Stevens has performed and recorded as a solo singer, a session singer, she has scored feature films and she has worked as a vocal contractor, auditioning and hiring the singers and choir members who appear on major films and her film work as relates to music now encompasses more than 600 films, including Academy Award winners and nominated movies. Here are just a few of the films that Sally Stevens has worked on, Tomorrowland, Butch Cassidy and the Sundance Kid, The Secret of NIMH, Dr. Zivahgo, The Sound of Music, Bridge of Spies and Jurassic World.
She toured and recorded with Burt Bacharach and she lent her voice to the records of, Frank Sinatra, Andy Williams, Country Joe and the Fish, Neil Diamond, Michael Bublé, Percy Faith and Sonny and Cher to name just a few of the iconic artists with whom she has worked.
Sally Stevens grew up in Los Angeles and in Tujunga located in the Greater Los Angeles Area.
"My mom (Betty Clarke) and dad (Ken Stevens) and step-father (Tom Clarke) were all singers and my mom and dad met in Chicago when they were both in radio. My dad came out here first and he worked on the Joe Penner Radio Show and he also worked with Ken Murray's Blackouts. He

Read More
From Rock Star To Cake Diva

Have you ever wondered what it would be like to hold Jimmy Page's double neck guitar in your hands? Now you can, sort of. Brie Darling Cakes replicated one of Page's guitars as a cake and you can eat everything including the guitar strings. Although, you will not be holding the entire cake, because it is life size, you will be holding a piece of it in your hands, so go out and tell your friends. It is not the first instrument that Darling and her team have replicated as they also reproduced in delicious form, a harmonica.
"I did a cake for a friend of mine Ted Andreadis and it was a harmonica cake. It was a Hohner harmonica and it made me so happy, because of the detail. I carved all of the little things that are carved into the metal (of the harmonica). It had the key that the harmonica was in and then I decided to go the extra mile and I cut up a cake box and I made it look like the Hohner harmonica box. I love it when they turn out great and it blew his mind. He loved it. I went that extra mile to make it just right. That is what I love and that's why I don't want to get cranky pants about the money, because for me that is purely the enjoyment of getting it to a place where it will blow the recipient's mind and it will blow the mind of whoever sees it, while making everybody uncomfortable, because they will have to cut into it. I have no problem with that. I love it that you have to destroy it to enjoy it. I don't know why I have no attachment to it. I also paint and you have to get it just right or it is going to sit there on paper or canvass forever. With cakes you do it, you take a shot, you take a picture and it's gone. There is something about it that is freeing," says Brie Howard Darling, as she is also referred to in the music business.
Starting something from scratch and
Andrea Celeste Is Amazing

Andrea Celeste is a singer and songwriter who makes her home in Genova, Italy, a bastion for Italian musicians, singers and songwriters and although she is still in her twenties, Andrea Celeste has been turning heads in several circles in Italy since she was a teenager and in recent years music fans and journalists in other countries have begun to take note of her talents. She is completely fluent in Italian, English and Spanish and she can somewhat navigate her way through the German and French languages, plus she is also studying Portuguese. During our conversation Andrea Celeste who is equally comfortable singing Pop, Gospel, Jazz and Soul music hinted that her next album may have more of an international flavor and it may be recorded in several different languages with a return to a Jazzier feel to the music. She is also getting close to releasing her most recent album Kaleidoscope.
"Kaleidoscope, wow! It took two years to complete this album. We were mastering it this morning and I couldn't believe this, because the album took so much time. I think it is a good production and that we have good songs. I can say this, because they are not just my songs. I wrote the songs with Massimo Trigona who is a friend of mine. He is a fretless player and he is an amazing musician. We started to write together two years ago. I had a very hard period of my life when my father died and I was a little bit confused and sad. Massimo came into my life as a friend. He is (great) musician. We said let's try to write songs together. It was like a jam session and we wrote thirty songs in two months. He also plays bass guitar and acoustic guitar. When we are together he just played a few chords and I said the melody could go like this and the lyrics could go like this. We work very fast together and we like each other.
Alice Wallace - Country's Next Star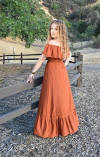 "Poor Cleopatra," the second song on Orange County, California singer, songwriter and guitarist Alice Wallace's third and best album yet, Memories, Music & Pride sends a strong signal that the affable young woman who grew up in Florida has definitely arrived on the Country music scene. Not since artists like the Judds, Reba and Janie Fricke arrived on the scene decades ago has a female Country artist appeared with such impeccable vocals that remain true to the classic Country sound and who also possesses tremendous gifts as a songwriter. Did we happen to mention that she is also an incredible yodeler? We will have more about that later.
Alice Wallace is signed to California Country Records a new record label founded by two superb singers and songwriters and multiple music award winners Manda Mosher and Kirsten Proffit, who comprise two-thirds of CALICO the band. Memories, Music & Pride was co-produced by Proffit and Steve Berns (who also mixed the album), with Eric Craig acting as the Executive Producer. Alice Wallace has a wealth of talented and experienced people behind her who are also very savvy about the business side of music and this should enable her to realize her full potential as one of the best Country music artists to come our way in this millennium.
As for the song "Poor Cleopatra," Wallace says, "There are two storylines that are meant to be one and the same. The town Jerome, Arizona is a copper mining town and the mine kept catching fire. At one point it was burning for about twenty years. They couldn't put the fire out, so everyone abandoned the town and it became a ghost town. I wanted to write a song about the town and the mine fire that couldn't be extinguished. To me it was this incredible idea that you would
Billy Vera Harlem To Hollywood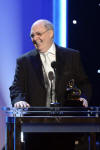 "At this Moment," became that rarest of things, an organic grassroots hit with no payola. The next thing you know it (the song) was leaping over the Madonnas and all of the people who were popular at the time. We wound up at # 1 for two weeks in a row. Here I was 42 years old, bald, with a number one record and on American Bandstand to screaming teenage girls," singer, songwriter, producer and actor Billy Vera recalls, "It was pretty thrilling to hear myself on the radio, because I hadn't heard myself on the radio in quite a few years.
Thank God my mother was still alive. She had terminal cancer at the time, but she was down there in Boca Raton, Florida and she would call up radio stations down there and she would tell them that she was my mother and ask if they would play my song. It was even more special than you think, because these morning disc jockeys are such snotty guys, wise asses and they were making fun of her. She was hip enough to know that they were making fun of her and she didn't give a shit, as long as they played her little boy's record. She lived long enough to see me not end up on food stamps."
The song "At This Moment," had been in Billy Vera's collection of songs for a very long time, before it was catapulted to the top of the charts from being featured in two episodes of the television show Family Ties during the 1985-'86 and '86-'87 seasons, prompting Billy Vera & The Beaters to re-record the song that had barely made it onto the Billboard Hot 100 chart when it was released by Alfa Records a few years earlier.
Alyse Black

When you listen to Austin, Texas (by way of Seattle, Washington) singer-songwriter and musician Alyse Black cover songs such as "You Belong To Me," (first recorded in 1952), "Seven Shades of Blue," (Beth Nielsen Chapman) and "The Story," (Brandy Carlile) you are struck by a few things, first of all her beautiful vocals, her connection to the lyrics even though she did not write them and her ability to stay in the moment. All three songs were originally going to appear on on her new still to be released self-titled album, which has at its helm as her producer Eric Rosse, however it has now been decided to release those songs on a separate recording. The album will feature some original songs by Ms. Black including "Put Your Feet Up," a song about getting to the end of the day and cuddling with your honey. Another song "Wildest Dream," which will be on the new album we suspect provides a glimpse into the personal life of Alyse Black and the many parts of the world she has experienced, as well as reflecting her love for her her husband and children. "Make Love + Laughter," is about self-discovery.
When complimented on making "You Belong To Me," her own, especially since it dates back to 1952, decades before Ms. Black was born, she says, "Yes, I like to joke that it has been covered by Bob Dylan and the Prime Minister of France's wife. It has been covered by everybody. I am horrible at (trying to make a song sound exactly like someone who did it before). I am horrible at it (she laughs).
This is a really fun story. I wrote in a journal years ago that I wanted to do three songs, three love song covers. When I went to record this album with producer Mark Hallman (the original producer) in Austin we decided to put three covers on it and these were the three songs. We
Read More
Rich Spina and The Fire

Rich Spina (pronounced spee nah) earlier this year (2015) released Silly Melodies & Soliloquies, a solo album comprised of twelve songs, eleven of which were written and arranged entirely by him and the third track "The Fire," was a co-write with Cindy Smart. Those who live in Cleveland, Ohio may recall the teenage Spina bursting onto the local music scene and fronting a couple of bands, the most notable being Love Affair, which enjoyed some success with the song "Mama Sez." When Love Affair disbanded on amiable terms, Spina put together another band, Richard & The Heartbeats, whose song, "Somebody Loves You," was a national pick by Billboard Magazine. Those who are aficionados of the 1960s music scene may recognize Rich Spina as the former keyboardist and music director for Gary Lewis & the Playboys for eighteen years, before he started touring with Peter Noone of Herman's Hermits. Spina's songs have been recorded by artists such as Billy Hufsey, Gary Lewis and Sonny Geraci (The Outsiders – "Time Won't Let Me," and Climax – "Precious and Few"). In addition he has produced Billy J. Kramer, Mark Lindsay and others.
"It took much longer (to complete) that the album should have taken, because I was doing it in between my touring. It took me a year or a year and one-half to get the album done and I was knocking off songs whenever I could. I was purposely putting a collection together that was a little more adult. In other words, I stayed away from my Rock side on that album and I was keeping it more Pop. In fact, that was the only thing I was thinking about when I was putting
Cindy Alexander is an American Girl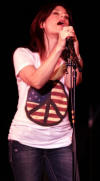 Music fans everywhere are in for a real treat, as Cindy Alexander is about to release her new EP An American Girl, which can stand on its merit as a quality collection of great songs, but it also serves as a prelude to an even bigger undertaking, a double album that is already in the works.
On the phone from her home in Los Angles, singer, songwriter and musician Cindy Alexander explains, "I am doing a series of EPs and I am working with different co-writers / producers, so the next EP I will be doing is with Colin Devlin and I have some more surprises in store. We are going to take these EPs and put them together into a double album with probably some extra tracks, some live tracks and a couple of extra songs. We are going to create a double LP, Four Sides of Cindy Alexander. The next EP will probably come out in March and three to four months after that there will be another one. I would say probably next year by this time."
The eight song An American Girl record demonstrates masterful songwriting, fabulous vocals, top-notch production quality and good musicians. In addition to Alexander playing piano and singing the EP also features, Chip Moreland (drums and background vocals), Carl Sealove (bass), Phil Parlapiano (keyboards and piano), Dave Darling (guitar and background vocals), Randy Ray Mitchell (guitar, dobro), percussionist Tina Trevino, violinist Serena McKinney, Doug Livingston (pedal steel guitar) and Bernie Barlow