Katja Rieckermann - Double Release

You know the song "Da Ya Think I'm Sexy," from when Rod Stewart recorded it on his 1978 album Blondes Have More Fun, but you have never heard it played like this before. Saxophonist, arranger and composer Katja Rieckermann and TMTQ turn in a stunning dance version of the song, with new vocals by Sir Rod Stewart. Rieckermann who toured with Stewart for fourteen years and during that time she began her solo career, which to date has produced three albums, the self-titled Katja (2007), Horn Star (2010) and Never Stand Still (2014). Katja Rieckermann has performed with a diverse group of artists, which include, Carole King, Brooks and Dunn, David Foster, Mary J. Blige, Al Green and Jeff Goldblum.
Katja Rieckerman first started thinking of recording "Da Ya Think I'm Sexy," "about two and one-half years ago. Originally it was going to be an instrumental version of "Da Ya Think I'm Sexy?" and it was going to be very close to the original with the tempo and the vibe of it. I wrote a couple of horn sections for it and we recorded it.
I sent it to Rod for approval and said what do you think? I said hey Rod what do you think? I am thinking about releasing this version. Do you like it? He wrote back, yes I love it. How about I sing on it? I was like wow! That is crazy. Of course, that would be fantastic. He ended up singing over the original track that I sent to him.
I thought now I have these newly recorded vocals of Rod and it is too close to sounding like the original, so I should do something super hip and new.
I contacted award winning composer and arranger Sandi Strmljan who produced my second solo album Horn Star. He suggested doing a remix version and involved Tim Brettschneider (TMTQ). They sped it up and turned it into a dance track.
I am really surprised at how much people love it. Rod Stewart has been so generous already with all of this. He has been unbelievable and I cannot thank him enough for what he has done for me. He is amazing. The response has been really great. People like the music and the video. I am super happy," says Katja Rieckermann.
We wondered if perhaps there is a
Christmastime Is Here

On Thanksgiving day you will hear laughter in the background and it will continue throughout the holiday season and continue until Christmas. It is not the ghost of Christmas Past, Present or Future, but it may very well be the ghost of singer, composer, musician, arranger and actress Charleene Closshey. I am going to borrow a sentence from Charles Dickens and with artistic license change Scrooge's name and the gender, "And it was always said of her, that she knew how to keep Christmas well, if any woman (or man) alive possessed the knowledge."
Christmastime Is Here is the title of Charleene Closshey's brand new album and yes you have heard most of these songs before, but you have not heard them this way. Charleene Closshey's tremendous musical gifts as an arranger and composer are in the forefront, as she weaves together lyrics and melodies from different songs. The incredible beauty of the Bulgarian choirs (including a boys choir) from Sofia, Bulgaria and the accompanying orchestra recorded at Four for Music studios in Sofia. Masterful conducting by Lyubomir Denev, Jr. (orchestra), adult choir (George Elenkov) and boys choir by Dr. Adrianna Blagoeva.
The album was produced by six time Grammy Award winner, American Brent Maher (As a producer: The Judds, Ike and Tina Turner, The 5 th Dimension, Tanya Tucker, Shelby Lynne, Jo Dee Messina) and we have not even talked about his six times being awarded Song of the Year by the Academy of Country Music or his engineering feats. The album was also produced by George Elenkov and George Strezov.
Charleene Closshey opens our conversation, which catches this writer by surprise (the words you just read were written in mock disbelief), "Well first of all I have always loved Christmas music. It is in my bones, it is in my DNA and I listen to Christmas music all year 'round and I have since I was a kid (it is easy to detect the enthusiasim in her voice). One of my first memories of Christmas music is of an old ivory colored eight track my parents had, of Bing Crosby singing "That Christmas Feeling." "I Heard the Bells on Christmas Day," "Good King Wenceslas," and "That Christmas Feeling," (all from Bing Crosby's album) all hold an incredibly special place in my heart. There is a purity of connection to that particular album and for whatever the reason has inspired me during the holidays.
Design By Sophie Joy, Rhemy, Olli, FuMoso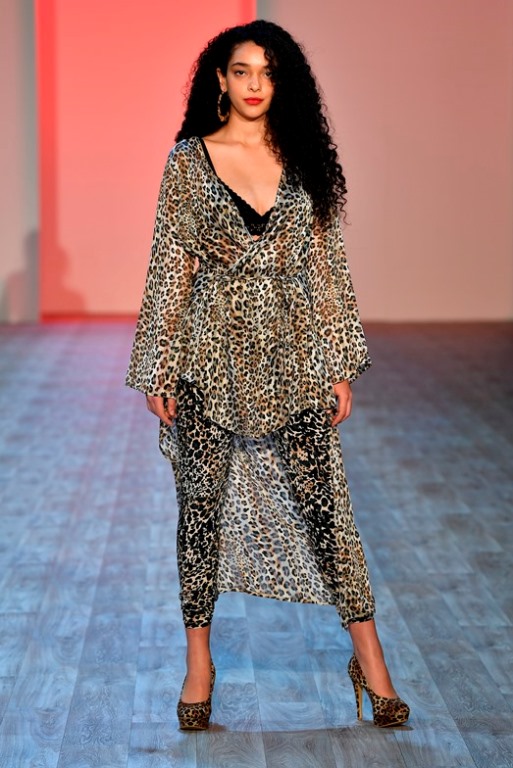 Photo by Stefan Gosatti Courtesy of Getty Images protected by copyright ©