Leah Belle Faser - Rising Star

It has been a long time since Riveting Riffs Magazine has said of any young artist that she or he has superstardom in their future. In fact, the last time we said that was when we sat down in April 2005 with then little-known singer, songwriter and guitarist Kimberly Perry of The Band Perry and that is exactly what we predicted. Here we are almost sixteen years later and having recently spoken with sixteen-year-old Leah Belle Faser from Atlanta, Georgia, we are saying the same thing. She has the voice, the songwriting skills and the maturity to become a really special artist, one that we suspect someday will receive serious consideration for and could possibly be the winner of any of the top music awards in Country music.
When you first listen to songs such as "Better Than Mine," "Back Home," "The Lift," and "Second-Hand Store," from Leah Belle Faser's new album Crossing Hermi's Bridge, songs about relationships and longing for home, the first thing you want to do is go to the album credits to find out who co-wrote these songs with her. Surely, you think, a sixteen-year-old could not write so insightfully about such mature themes and compose such well constructed songs. Then you think there must be information missing from the album credits, because all of these songs are attributed to this affable teenage girl who answers your questions thoughtfully and you realize not only are her songs mature, but so is she. Yes, she has all the exuberance of a sixteen-year-old, but she also is wise beyond her years.
Leah Belle Faser says, "There is only so much that has happened in my life at sixteen, so there are only so many things that I can write about. There are ideas and concepts, but I like to observe things and people around me. They are not happening to me, but it is what is happening to other people in my life and even to strangers. It is like listening to the booth behind you in a restaurant (you can hear the smile in her voice), not in a creepy way, but as you observe what people are going through. They may not be my age and they may be older than me with problems that I might not experience at this age. I think that is a really cool way to approach writing.
We share a joke about your writer imagining her slinking around restaurants with a wig and dark glasses looking for new stories. She replies with a laugh and says, "Everybody better watch out! I am on the hunt for hot new stories!"
"I worked with my mentor Phil Barnhart, a veteran songwriter up in Nashville and he gave me that piece of advice, to observe the things around me. I think it holds true with my writing today and it is a great piece of advice. He also told me that not every song is worth writing. When you write songs, a lot of songs have the same core idea, heartbreak or love or happiness and it is important to write (the songs) in a fresh way that nobody has heard before. It is why I like to weave stories into my songs, because you can follow along with the melody and the lyrics and it (becomes)

Read More
October 1993 A Magic Evening

Actor, singer and musician Harry Dean Stanton released a new album in February. Well actually, Omnivore Recordings released October 1993, an album by Harry Dean Stanton with the Cheap Dates, produced by Jamie James and Greg Allen (co-produced by Slim Jim Phantom, of the Stray Cats) comprised of some songs that were recorded live at the Troubadour and others that were recorded in the studio. You see, Harry Dean Stanton passed away on September 15, 2017 at the age of ninety-one.
Jamie James who had a band called the Kingbees and who also had played with Dennis Quaid and the Sharks, explains how this album, which was never intended to become an album, was born.
"My sister called me and said, Jaime I saw a picture of you online that I have never seen before. Where and when is it from? She sent me the link and I looked at it. I told her that is a band that Harry and I had for about six months back in 1993. It was called Harry Stanton with the Cheap Dates.
I remembered that Slim Jim Phantom had been digitizing music from cassettes. We had recorded four songs in Paramount Studios on Santa Monica Boulevard, back in '93. He sent me a track, but I couldn't find it. I called him and I said, could you resend that to me? I listened to it again and it was the Bob Dylan song "Baby Tonight." I liked it.
I thought I like this, and I wonder if other people would enjoy it. I called "Slim" back and he had four songs, but it wasn't enough to do (an album).
I called up Greg Allen at Omnivore Recordings and they had put out a soundtrack for a Harry Dean documentary called partly fiction. They are really nice guys who do really great work, so I asked them if they would be interested in doing another Harry Dean Stanton thing. They said absolutely. I told them I would send them one song and I asked them to tell me what they thought.
He called me back and he said I love it, but the quality is not good enough to release. You have to get better quality. I called Slim back and that is all he had. I remembered I had some tapes out in the garage and I called up the representative for the Harry Dean Stanton trust in Kentucky. They said if I was able to get it together it would be great to honor Harry.
I looked through a bunch of boxes and I found an old DAT (digital audio tape) tape and it said Harry Dean Stanton with the Cheap Dates. It had the four songs. Then I looked further, and I found one that said Cheap Dates Live at the Troubadour.
I called Greg back at Omnivore and he said listen we have this guy that we work with and he does incredible stuff with tapes and mastering. He won a Grammy with us for bringing back to life some old Hank Williams tapes. He said take them up there and see what he can do. I took them up to Michael Graves and left them with him for
Cozy Rebel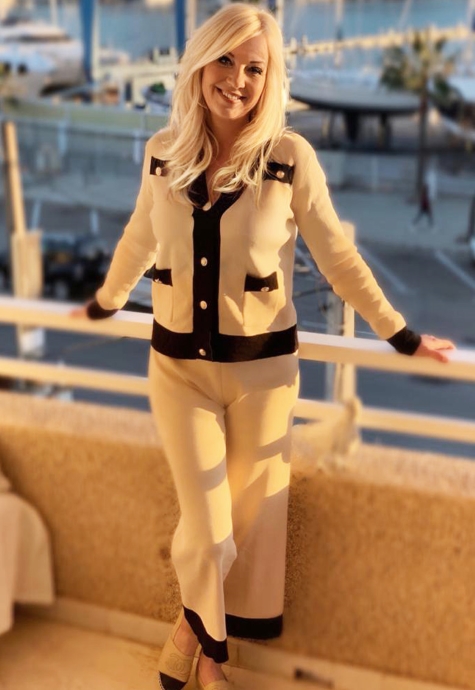 Cozy Rebel, A New Collection from DREZZ2IMPREZZ and Beatrix Reuschel